Record turnout could rival hackers as top threat to elections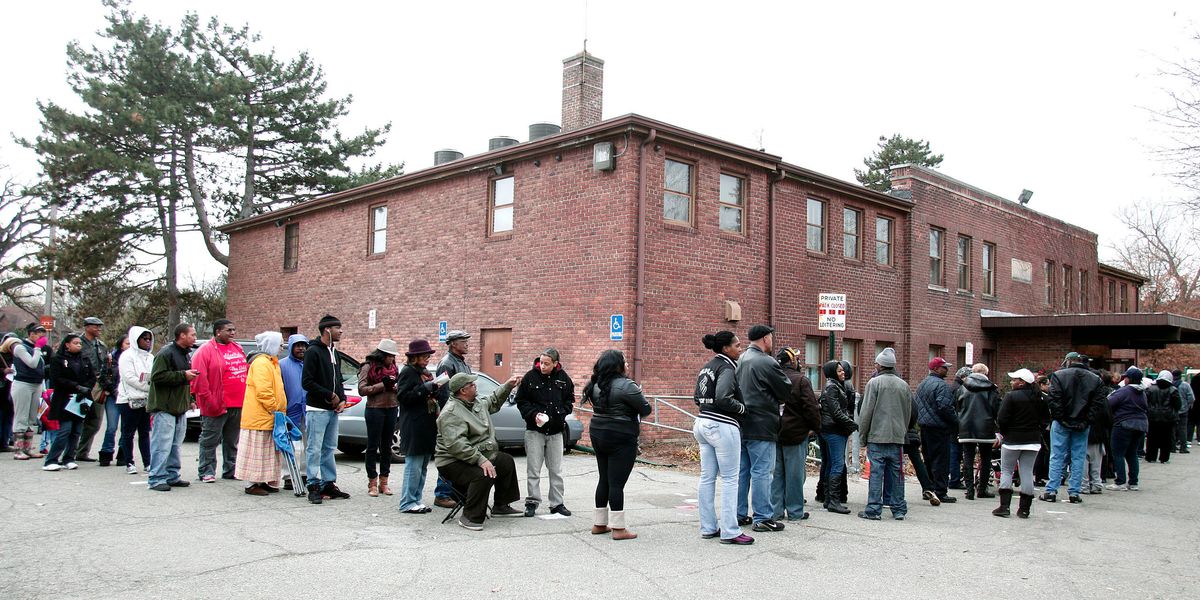 Getty Images/Bill Pugliano
While most anxiety about administering the 2020 election is focused on potential hackers, officials at a conference Tuesday brought up another growing concern: huge turnout, with perhaps a record-breaking number of voters overwhelming the nation's polling sites.
Tammy Patrick, who studied the long lines for voting in 2012 on a commission named by President Barack Obama, pointed to a CNN poll last fall in which nearly half of voters said they were "extremely excited" about voting this November. That total was the highest by far for a presidential election since the network began asking the question in 2003.
If millions more than are expected cast ballots ahead of time and millions more pour into the nation's school cafeterias and firehouses on Nov. 3 — and the voting equipment and poll workers are insufficient to handle the crowds — the reliability of the presidential and other elections could be cast in doubt by waves of angry people who give up, potentially delayed tabulations and suspicions about reporting accuracy.
---
Patrick, now a senior adviser on voting for the philanthropic Democracy Fund, was among the panelists at a summit convened by the Election Assistance Commission, the agency that provides federal support to the several thousand state and local offices that conduct elections.
Sign up for The Fulcrum newsletter
Between sessions, she said election officials are predicting an 18 percentage point increase in turnout from 2016, when Donald Trump defeated Hillary Clinton after a particularly polarizing campaign. That would put turnout at nearly 80 percent of eligible citizens, a level not reached since late in the 19th century, when women did not yet have the vote and many African-Americans were shut out of the process.
Ben Hovland, an EAC member, labeled this fall's turnout as "potentially record breaking."
Michigan Secretary of State Jocelyn Benson said she hopes that changes in the law of her bellwether state, which will permit people to vote through no-excuse absentee balloting, will ease the numbers at the polls on Election Day.
But that in turn creates other potential problems, the Democratic official said, such as whether the Postal Service is prepared to handle the increased number of mailed ballots in a timely manner.
Benson also has been pushing for a change in state law to allow election officials to begin counting absentee ballots four days before the election so that final results can be reported in a timely manner on election night. Michigan's presidential race was one of the closest in the country last time, with Trump carrying the state by fewer than 11,000 votes, and another pitched battle for the state's 16 electoral votes is assured this time.
Patrick said there will likely be long lines at some polling places and the key is whether the people can be processed and get into the booth quickly. She said concerns about security may cause people to overreact at the first instance of delay or other problems at the polls.
"We have to be sure that we all keep level heads," Patrick said.
The other hot topic at the gathering was election security.
Vermont Secretary of State Jim Condos, a Democrat, and Louisiana Secretary of State Kyle Ardoin, a Republican, said that the more than $800 million in funds Congress has approved in the past two years for election security grants to states has been helpful but that what states need is a regular stream of federal funding. "Cybersecurity is a race without a finish line," Condos said.
Shelby Pierson, an advisor on election threats to the director of national intelligence, said the intelligence community is committed to doing a better job of sharing information about cybersecurity attacks on state and local voting and registration systems. Federal officials faced criticism in 2016, accused of withholding information about possible attacks. In Florida, for example, GOP Gov. Ron DeSantis was sworn to secrecy by federal investigators about where in the state cyberattacks occurred.