Arkansas Republicans push through new voting restrictions
https://twitter.com/saramswann?lang=en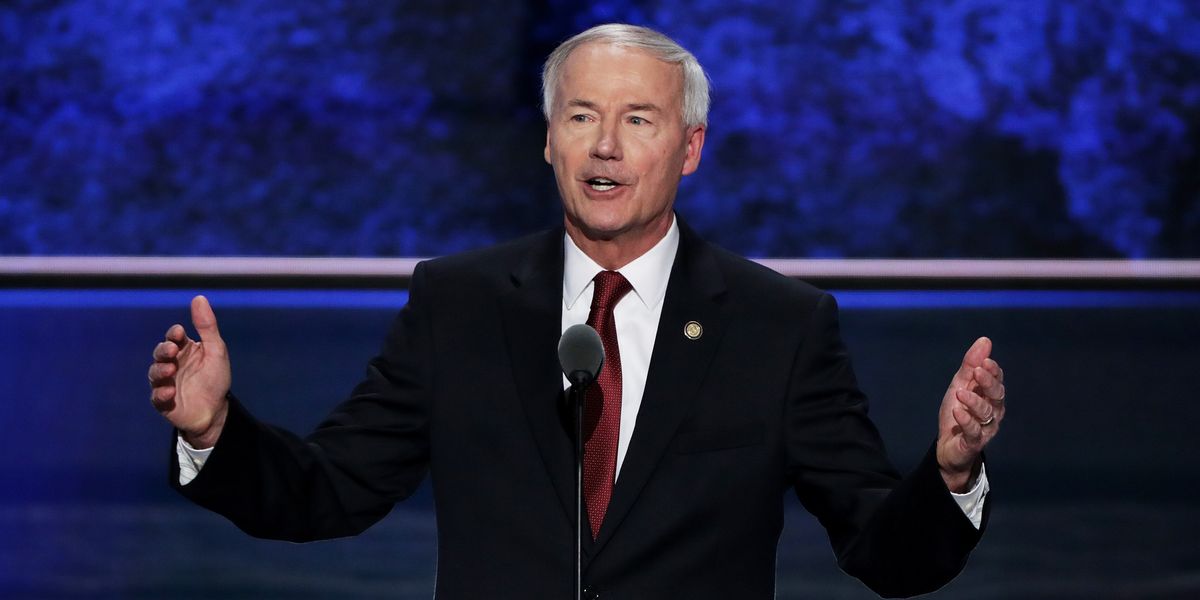 Alex Wong/Getty Images
Arkansas is positioned to become the next state to tighten rules around voting and election procedures.

This week, the Republican-majority Legislature approved two measures that would implement new restrictions on absentee voting and activities near polling places. Both bills now head to GOP Gov. Asa Hutchinson, who is expected to sign them.
This continues a nationwide trend of Republican lawmakers pushing hundreds of restrictive voting bills in response to false claims of fraud in the 2020 elections. At the same time, Democratic legislators have been advocating for easing access to the ballot box.
---
One of the bills recently approved by the Arkansas Legislature would amend the absentee ballot process in the state. County clerks and other designated election officials would be barred from sending absentee ballot applications to voters who had not requested them. But election officials could display a mail voting application form online.
Arkansas is one of 15 states that currently requires an excuse to vote by mail.
The bill would also deny an absentee ballot to any voter if their signature on the application does not match the signature on the voter registration form. Another provision of the bill would make the possession of more than four absentee ballots by one person "a rebuttable presumption of intent to defraud." Democrats argue the practice of collecting ballots helps the elderly and those who live far from mail service or ballot boxes.
Sign up for The Fulcrum newsletter
Democrats pushed back against the signature matching rule, raising concerns that it would disproportionately impact elderly and disabled voters. But Republicans maintained it would prevent voter fraud — of which there was scant evidence in last year's election.
On Tuesday, the state Senate voted 27-8, along party lines, to approve this legislation, which was passed by the state House earlier this month.
The other bill would prevent someone from being within 100 feet of the entrance to a polling site while voting is taking place, unless they are entering or leaving the building "for lawful purposes." Arkansas's current laws already ban electioneering and other political activity outside polling places.
Proponents of the bill said it is intended to stop groups from handing out water, food or other items to voters in line outside polling places. A similar prohibition recently passed in Georgia has been decried by voting rights advocates.
Before the Arkansas House voted 74-23, also on Tuesday, to send this bill to the governor, Republican lawmakers defended the legislation by saying it would protect voters and prevent people from congregating outside polling locations.
But Democrats argued it went beyond addressing electioneering and could deter voters from coming to the polls.
"I want you to think very carefully about what our state looks like when we pass legislation that creates barriers, however small, to keep people from the polls in whatever way," said Democratic state Rep. Vivian Flowers.