House Democrats include $3.6 billion for elections in new stimulus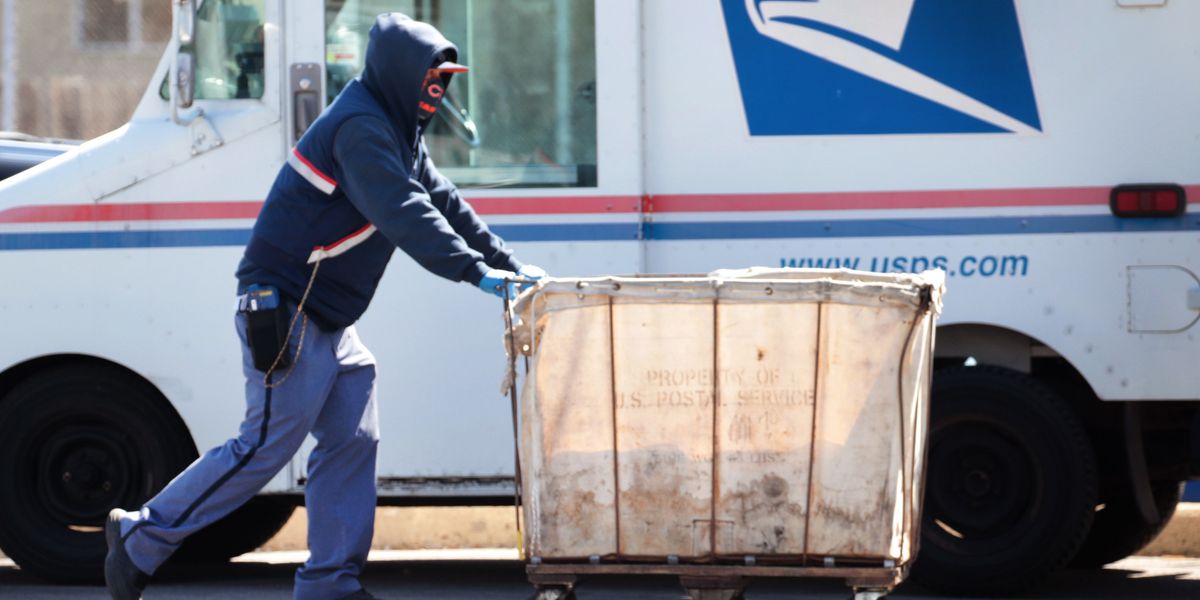 Scott Olson/Getty Images
House Democrats unveiled a sweeping new stimulus package Tuesday that would give states another $3.6 billion in election aid, to help make voting for president easier and safer no matter what the state of the coronavirus pandemic this fall.

The $3 trillion bill would be the most expensive economic recovery measure in American history. But its passage, probably along entirely party lines as soon as Friday, will set up a significant clash with the Republicans in charge of the Senate, who say another round of emergency aid is not yet warranted.
As a result, the fate of the new money to expand vote-by-mail, in-person early voting and other election accommodations remains totally up in the air — and advocates for the most generous federal assistance possible say the time is getting short to be able to spend the money in time to do maximum good.
---
The economic recovery package enacted in March provided $400 million in election grants, which state officials say is not nearly sufficient to hire people, print ballots, buy ballot-scanning machines and maybe provide postage for the record wave of absentee voting expected in November.

The new bill would bring the total spending on voting to $4 billion, the ambitious target set by democracy reform groups that have rallied around the cause of smoother elections as their singular pursuit during the Covid-19 outbreak. Lobbyists for those groups acknowledge they'll get only a share of that money, at most, from GOP senators who have fallen increasingly in line behind President Trump's oft-stated view that voting by mail promotes cheating and helps Democratic candidates the most by far.
Sign up for The Fulcrum newsletter
The new Democratic measure in the House is focused on funding to prop up the treasuries of state and local governments, more direct payments to individuals, money to expand testing and contact tracing, food for the poor, and student loan relief.
It also includes $25 billion for the financially strapped Postal Service, which election administrators say is essential for the ocean of additional mailed ballots to get delivered to homes and returned to tabulation centers in time in November.
Trump has also sent strong signals he does not view the package as necessary — and he's been openly hostile to providing federal subsidies to the Postal Service, which he views as poorly run.
"Unless states get the $4 billion they require to secure our elections and create the infrastructure needed to implement vote-by-mail nationwide, the chaos we witnessed in Wisconsin will happen on a national scale," Sean Eldridge, who runs the progressive democracy reform group Stand Up America, said in one of several similarly worded statements reacting to the House bill. "Now the question is whether Mitch McConnell and Senate Republicans will attempt to suppress the vote in the middle of a pandemic by refusing to give states the election assistance that they need."