If coronavirus relief talks end, states will be on their own for the election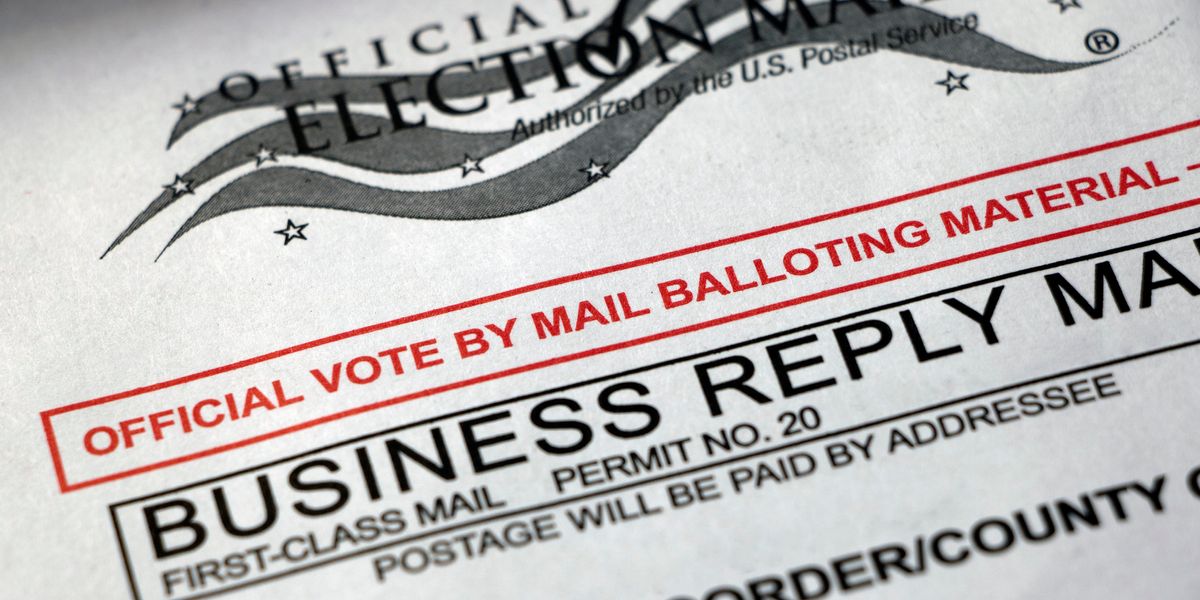 Darylann Elmi/Getty Images
President Trump ended negotiations with Speaker Nancy Pelosi over a new Covid-19 economic aid package. Then he urged Congress to immediately pass some spending bills, but excluded funding to states.

Unfortunately, it looks as if state and local governments won't be getting the money needed to cover extra costs for this year's election, for processing a flood of mail-in ballots or new pandemic-related safety protocols. With no additional federal help coming, states are in a hole. Because of the entrenched partisan disputes, some have even turned to private funding.
Election funding was unable to make it through Congress despite overwhelming public support. An online poll for the Campaign Legal Center and Protect Democracy showed 72 percent of likely 2020 voters backed more money for safe and secure elections.
---
Even so, voters shouldn't panic. Most states — red and blue alike — have expanded access to absentee voting. In the past few weeks, courts across the country have ruled on the side of voters and against making voting more difficult. The U.S. Postal Service has reassured the public it can handle the surge in mail-in ballots. People are stepping up to be poll workers as older volunteers choose to stay home during the pandemic.
Sign up for The Fulcrum newsletter
More voters than ever are choosing to vote by mail, a process that's been proven to be safe and secure. There are ballot-tracking procedures so voters can check the status of their ballot at any time. There is 24-hour surveillance to ensure ballots and their drop boxes are safe. Drop boxes have been used for decades, particularly in Western states. A strict chain of custody ensures only authorized election officials ever handle ballots. None of this is new.
While Americans should be encouraged to vote early in-person or return their mail-in ballots as soon as possible, they should know that, if they follow instructions carefully, their vote will count.
Our most important right as Americans is the right to vote. America should ensure that every eligible citizen, regardless of race or ethnicity, has a convenient way to vote and have their vote counted. Even though the president and Congress have dropped the ball, our election system is remarkably resilient.
Trevor Potter is founder and president of the Campaign Legal Center. He was general counsel to John McCain's presidential campaigns in 2000 and 2008. Read more from The Fulcrum's Election Dissection blog or see our full list of contributors.