Disabled citizens face obstacles to voting, survey finds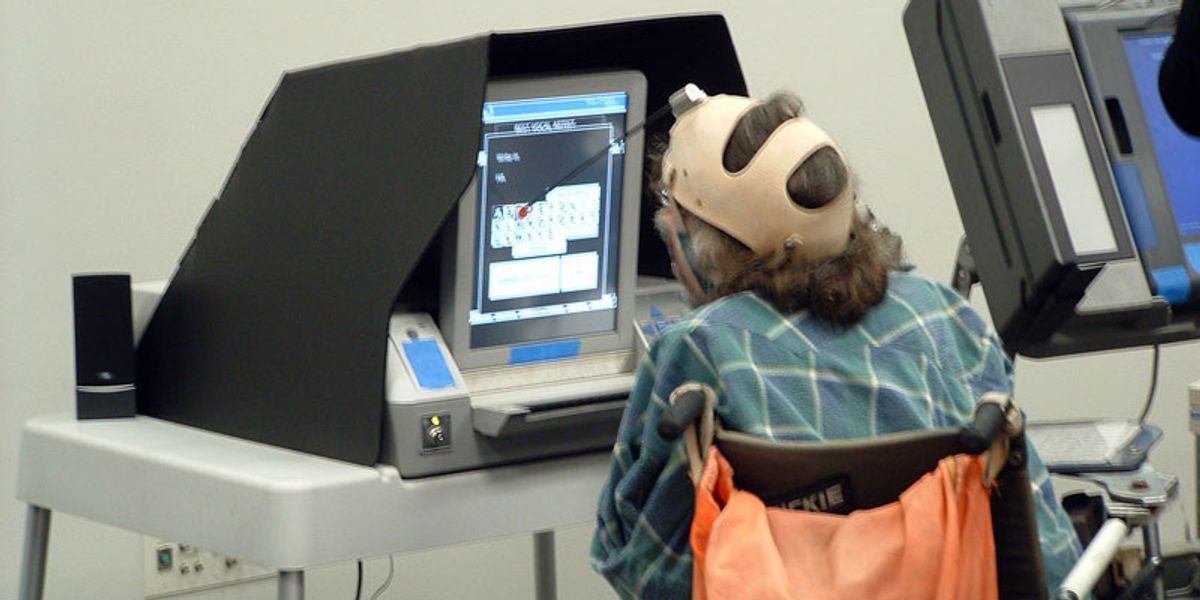 JoebeOne/Wikipedia
More than half of voters with disabilities report having experienced an obstacle to casting their ballots, polling released Tuesday shows.
Problems with voting machines was the No. 1 issue cited by these voters, and nearly half said previous problems with voting machines had prompted them to not vote at some point.
---
The survey was conducted by Southpaw Insights, a survey firm, for Smartmatic, a maker of election systems.
Rutgers University research released this summer estimated that 14.3 million people with disabilities voted in the 2018 midterms, which was about 12 percent of voters.
"Improvements in the accessibility and usability of voting machines would provide a real opportunity to make the election experience better for voters with physical and cognitive disabilities," said Jessica Broome, the Southpaw Insights CEO.
The survey of 1,004 registered voters who self-identify as having a mobility, sight, hearing or cognitive disability found that 72 percent said they voted at every or almost every election and 80 percent said they were very likely to vote in 2020. The Rutgers research found turnout in 2016 among people with disabilities was 49.3 percent, an 8.5 percentage point increase from the previous midterm, in 2014.
The survey released Tuesday found that 73 percent said they prefer voting on Election Day in person either by computer or by marking a paper ballot.
Sign up for The Fulcrum newsletter
Among the top improvements voters with disabilities called for:
41 percent would like to be able to vote electronically from home.
36 percent called for better voting instructions to be provided.
32 percent favored more user-friendly voting machines.