Politicians, philanthropists latest working to assure public that election is fair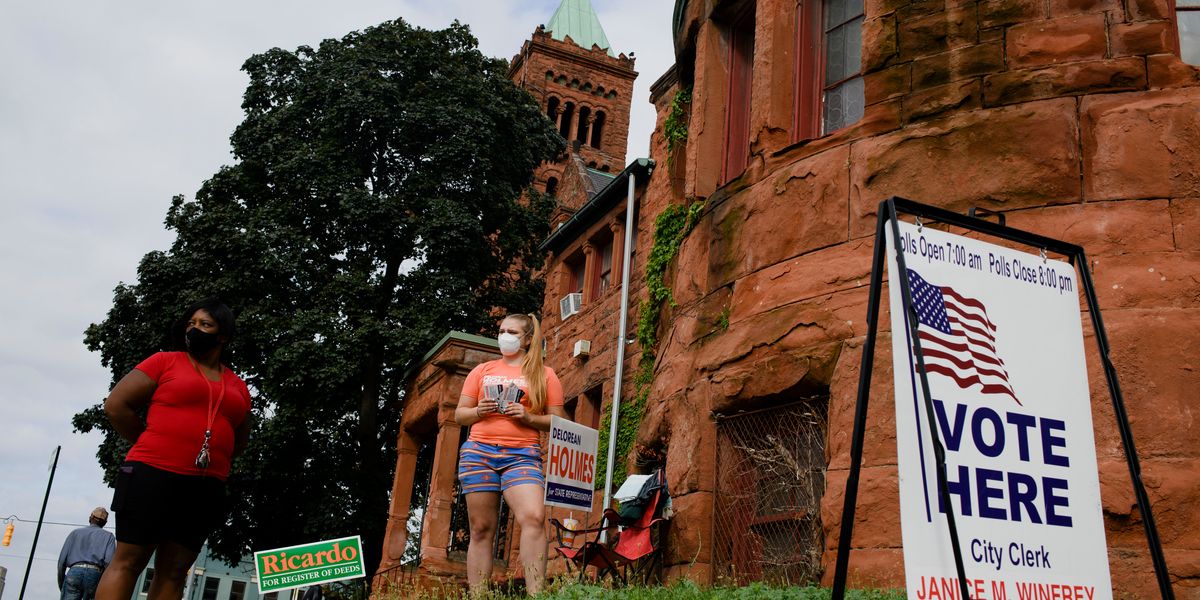 Brittany Greeson/Getty Images
In the latest in a string of such efforts, a group of prominent political leaders and one of leading philanthropists are trying to spread the word that this election is safe and secure — and will be accurate.

The organizers of these and other campaigns are facing a much more skeptical and worried electorate than usual — thanks to the coronavirus pandemic and President Trump's steady drumbeat of assertions without evidence that record mail-in voting is riven with fraud.
---
The first group, VoteSafe, is led by Republican Tom Ridge, a former governor of Pennsylvania and Homeland Security secretary, and Democrat Jennifer Granholm, a former governor of Michigan.
VoteSafe has unveiled a $1.7 million advertising campaign featuring local election officials reassuring voters that the election is safe and secure. The "guardians of democracy" campaign is beginning in four battleground states: Florida, Michigan, Pennsylvania and Wisconsin.
The digital ads are targeting independent voters in the four states. In Pennsylvania, Michigan, and Wisconsin, ads targeting conservatives are appearing on Fox News.
In the Michigan ad, Walker City Clerk Sarah Bydalek says, "Absentee voting in Michigan is nothing new. I can assure you our system is safe and secure. We have a strict verification and ID process once your ballot arrives."
Sign up for The Fulcrum newsletter
"Whether you vote in person or by mail, have faith, your vote will be counted," Bydalek says.
Meanwhile, about 115 philanthropic leaders have signed a letter calling for safe elections in which all votes are counted and the results accepted peacefully.
The letter, reported this week by the Chronicle of Philanthropy, cites the highly partisan and inflammatory rhetoric surrounding the election.
Among those signing the letter are Reid Hoffman, co-founder of LinkedIn; Nicole Taylor, president of the Silicon Valley Community Foundation; Rachel Hoff, policy director of the Ronald Reagan Institute; and Larry Kramer, head of the Hewlett Foundation.
"These are giant warning signs for American democracy, for civil society, and for most of the issues about which philanthropy is concerned," the letter states.
It urges leaders of all types and ordinary Americans to make sure "the sacred right to vote is upheld."