$425 million to secure elections included in sprawling federal budget bill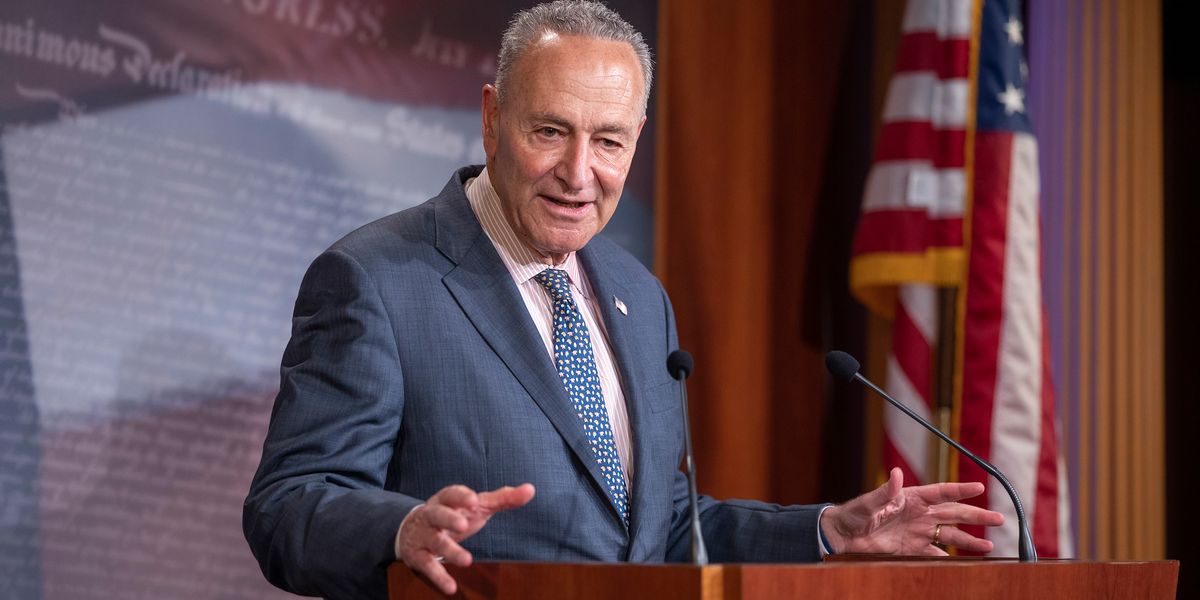 Tasos Katopodis/Getty Images
After months of testy standoffs and high-pressure bickering, congressional leaders have reached a bipartisan deal to spend $425 million to boost election security in the next year.
The funding is included in a $1.4 trillion government-wide spending package unveiled Monday and on course for swift approval. The Democratic-led House of Representatives voted for it Tuesday afternoon, with the Republican Senate assured of going along in time to ward off a partial government shutdown this weekend.
President Trump has signaled he'll sign the deal. Once that happens, the Election Assistance Commission can begin delivering a new round of grants to states laboring to make the voting tamper-proof in 2020. Government intelligence experts are unified in predicting the Russians will be joined by other foreign agents in seeking to hack into the country's several thousand different election systems next year.

---
The grants may be spent on buying voting equipment so long as the new system creates a paper record of every ballot cast, to implement post-election audits and for cyber security training, among other uses.
The funding comes on top of $380 million in grants Congress approved in March 2018.
Initially, many Republicans opposed any additional funding. They argued that some states had not spent their allocation from last year and they feared the money would lead to an eventual federal takeover of elections now run entirely by state and local governments. In addition, they believed enough has already been done to secure the 2020 elections.
Sign up for The Fulcrum newsletter
Senate Majority Leader Mitch McConnell blocked security funding for months but faced tremendous pressure from advocacy groups, Democrats and others who said he was putting the credibility of the next presidential election at risk.
Special counsel Robert Mueller's report on Russian interference in the 2016 election found that operatives attempted to hack into voting systems around the country and were successful in gaining access to a voter registration database in Illinois and to computers used by some election officials in Florida.
McConnell's blanket opposition to all election security bills — partly driven by his not wanting to infuriate the president, who hates any suggestion his victory was tainted — prompted some critics to label the Kentucky Republican as "Moscow Mitch," an epithet he reviles. But he changed his mind in September after several of the nation's most prominent conservative groups came out in support of boosting federal spending against hacking.
By that time, the House had passed a spending bill with $600 million for election security. McConnell initially got behind an allocation of $250 million. In one of the final budget deal's reflections of the realities of a divided Congress, the final number neatly splits the difference.