Kemp's scrapping of a Georgia election was OK, top court says
https://twitter.com/saramswann?lang=en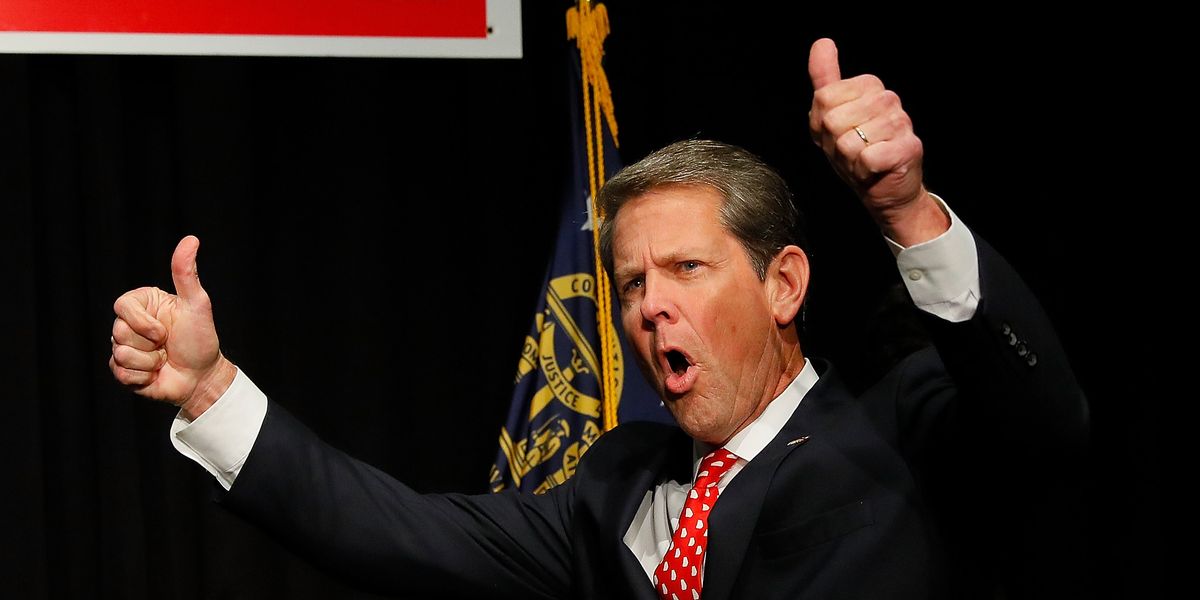 Kevin C. Cox/Getty Images
It turns out Gov. Brian Kemp can cancel an election and fill a vacancy through an appointment — at least in the case of the soon-to-be open seat on the Georgia Supreme Court.

Last week, the court ruled 6-2 that state officials could not be compelled to hold an election for Justice Keith Blackwell's seat after he steps down, so Kemp could go ahead with his appointment.
This move has opened up the Republican governor to more criticism that he'd rather stack the court with another conservative justice than allow Georgia voters to have their say.
---
Georgia law allows the governor to fill vacancies when justices leave in the middle of their term. In late February, Blackwell announced he would not seek re-election, but wouldn't leave his post until November, just a few weeks before the end of his term.
Initially a judicial election was scheduled, but that plan was scrapped after a week when Kemp said he would name the replacement himself. This will be Kemp's second court appointment.
When the election was called off, two would-be candidates for the court seat — John Barrow, a former Democratic congressman from Athens, and Beth Baskin, a former Republican state legislator from Atlanta — sued to get the contest reinstated, arguing what Kemp and Republican Secretary of State Brad Raffensperger did was illegal. After losing in state court, they appealed to the Georgia Supreme Court, but again the court did not rule in their favor.
Sign up for The Fulcrum newsletter
"Even if Justice Blackwell's office is not vacant yet, if his accepted resignation will undoubtedly create a vacancy in his office on November 18, his term of office will go with him, and the next six-year term of his office that would begin on January 1, 2021, will never exist," Justice David Nahmias wrote in the majority opinion.
Justice Brenda Holbert Trammell wrote in the dissent that she is not against gubernatorial appointments, as she is one.
"However, in this instance, when the resignation will not result in a vacancy in the office until (originally) almost six months after the election, I cannot in good conscience agree that the election should be cancelled and the will of the people thrust aside as 'fruitless and nugatory,'" she wrote.
Kemp's list of potential appointees has been whittled down to four finalists: Judge Sara Doyle of the Georgia Court of Appeals, Judge C. LaTain Kell of Cobb County Superior Court, Judge Shawn LaGrua of Fulton County Superior Court and Judge J. Wade Padgett of the Augusta Circuit Superior Court.