Voters challenge newly ordered election equipment in Georgia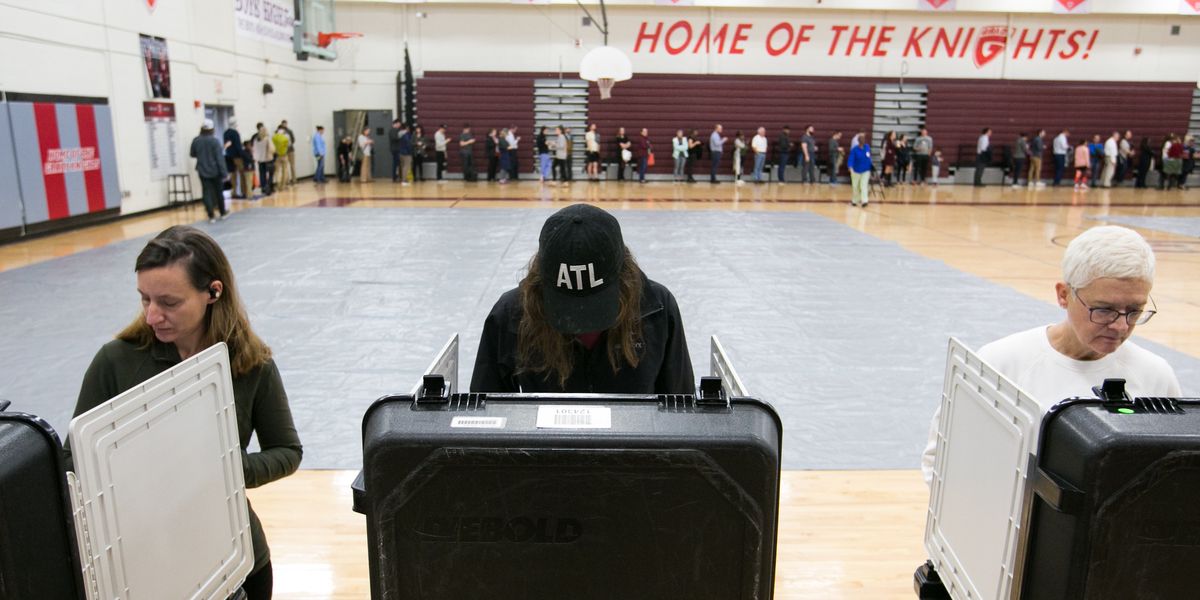 Jessica McGowan/Getty Images
Georgia voters are challenging a new $107 million voting system ordered by state officials last month, claiming it does not provide the kind of paper record that will ensure their votes are being cast properly.
The petition, sent earlier this week to Georgia Secretary of State Brad Raffensperger, is filed under a provision of state law that allows voters to request a reexamination of voting devices approved by the state. It claims that the system doesn't meet the state's certification requirements but does not say whether it should just be fixed or replaced with a different system.
The challenge is just the latest development in a battle over election procedures and security that dates back to before the 2018 gubernatorial race in which Democrat Stacey Abrams lost a tight race to Republican Brian Kemp amid claims of voting irregularities.
---
The close race signaled that Georgia, a traditionally Republican state, may be turning into a political tossup heading into the 2020 presidential election.
The petition, signed by 1,450 voters, claims the printed barcode generated by the voting system is not readable by a voter and therefore not an acceptable method of validating votes. The system was purchased from Colorado-based Dominion Voting Systems.
Sign up for The Fulcrum newsletter
"Requiring a voter to cast votes recorded in the form of a barcode that she cannot read, interpret or verify directly undermines the state's decision to adopt a voting system that includes a verifiable ballot," the petition states.
In the wake of foreign attempts to hack into voting systems in the 2016 election, most experts and advocates have called for all election systems to create a paper record that can be used to verify and audit voting results.
In a related development, some of the people who had filed a lawsuit challenging the state's old voting system have amended their suit to challenge the new Dominion system.
Raffensperger responded by accusing those challenging the new system of hoping it would fail and calling on Georgians to "reject these ridiculous tactics."
Last week, the federal judge hearing the court challenge to the state's old election system ordered the state to stop using it after the end of this year, calling it "antiquated, seriously flawed, and vulnerable to failure, breach, contamination, and attack."