Felon voting rights bills face long odds at GOP-led statehouses in Georgia, Missouri
https://twitter.com/saramswann?lang=en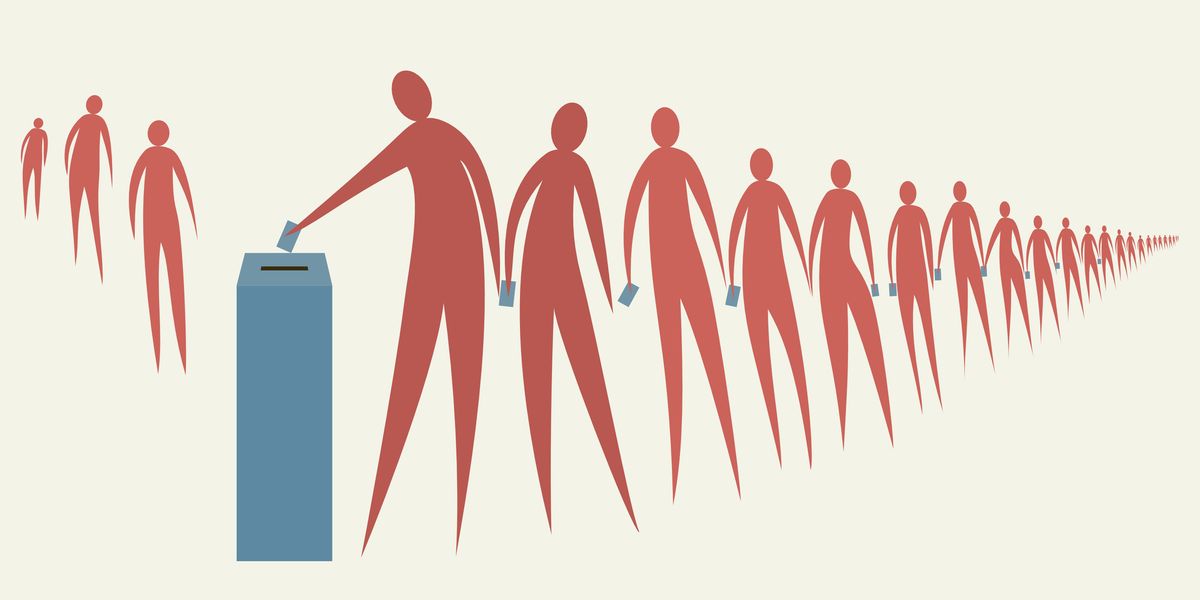 ajijchan/Getty Images
Democrats are making two fresh runs at expanding the voting rights of felons, but they face probably insurmountable odds in the Republican legislatures of both Georgia and Missouri.

In Atlanta and Jefferson City, Democrats are pushing legislation this month that would restore the franchise to people convicted of nonviolent crimes as soon as they're released from prison. But GOP majorities are insisting on sticking with the more restrictive status quo in both places.
Enfranchising the formerly incarcerated, who are disproportionately poor and non-white, has become a top priority of civil rights groups. But critics say a convict's debts to society should not be so easy to pay off. Partisan politics infuses the disagreement, because ex-felons are a reliably Democratic voting bloc.
---
Georgia and Missouri are among the 21 states where felons may vote again only after finishing probation and parole. Georgia is one of a handful of states that also makes discharged prisoners pay off all fines and court costs associated with their convictions.
Democratic lawmakers have proposed adding both states to the roster of 16 (plus D.C.) where some prisoners may register as soon as their incarceration is over.
In Georgia last year, Republicans on a Senate committee stopped a bill to allow nonviolent ex-felons to vote immediately after serving their sentences. In an attempt to revive that idea, last week Democratic Sen. Harold Jones of Augusta proposed a voting rights bill with a long list of exceptions — covering those convicted of more than 70 offenses involving "moral turpitude."
Sign up for The Fulcrum newsletter
In Missouri, two Democratic senators from St. Louis have proposed extending the right to vote to nonviolent ex-felons on parole or probation. The lawmakers also want to put the issue on the ballot for voters to decide. But Republican Gov. Mike Parson spoke out against the legislation, saying it was better to leave the state's law as is.