Georgia's new voting machines may violate privacy laws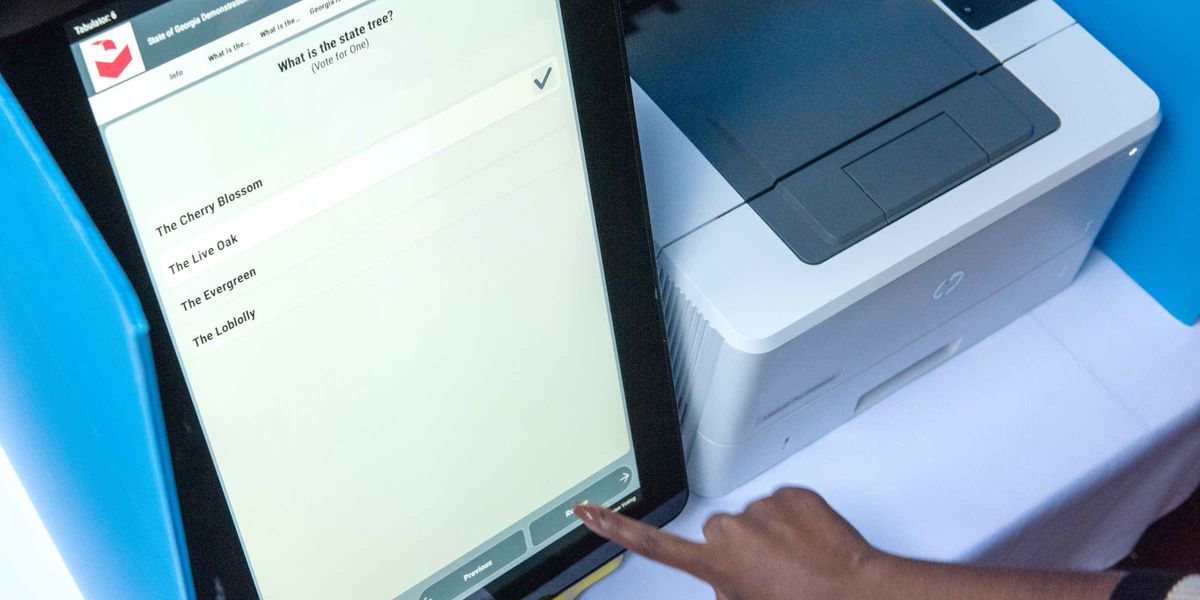 Office of the Georgia Secretary of State
There's now a second front in the battle over Georgia's new electronic voting machines. Already under fire for its version of a paper audit trail, the system is now wrapped up in a lawsuit for its use of voting touchscreens that are so big and so bright that some may be able to see how others are voting.
The plaintiffs, including the Colorado-based Coalition for Good Governance, say the screens violate Georgia's ballot secrecy provisions because they can be read as far as 30 feet away.
They are asking a state court to act immediately by requiring the use of paper ballots in the runoff election for a state Senate seat. Early in-person voting for that race began Monday and March 3 is election day.
The plaintiffs argue it is not simply a matter of changing the brightness of the computers, the angle of the screens or the type size. And the state cannot solve the problem by simply hanging curtains because Georgia law bans anything like a booth or curtain around the voting devices that would prevent election officials from overseeing the voting process.
---
Last March, Gov. Brian Kemp signed a law requiring new voting machines for the entire state, a project that cost more than $100 million.
Sign up for The Fulcrum newsletter
The new machines came under earlier criticism because the paper ballot they produce includes a barcode that is used to cast the ballot and could be used to double check results. But voters cannot read the codes to know whether the printouts match their choices.
The Coalition for Good Governance filed a separate lawsuit on that issue. It is still pending in federal court.
The defendants in the new case are the members of the Sumter County Board of Elections.
Sumter County, a mostly rural portion of south-central Georgia, is home to Plains, the hometown and current residence of former President Jimmy Carter and his wife, Rosalynn.