A defiant Georgia county switches from touchscreens to paper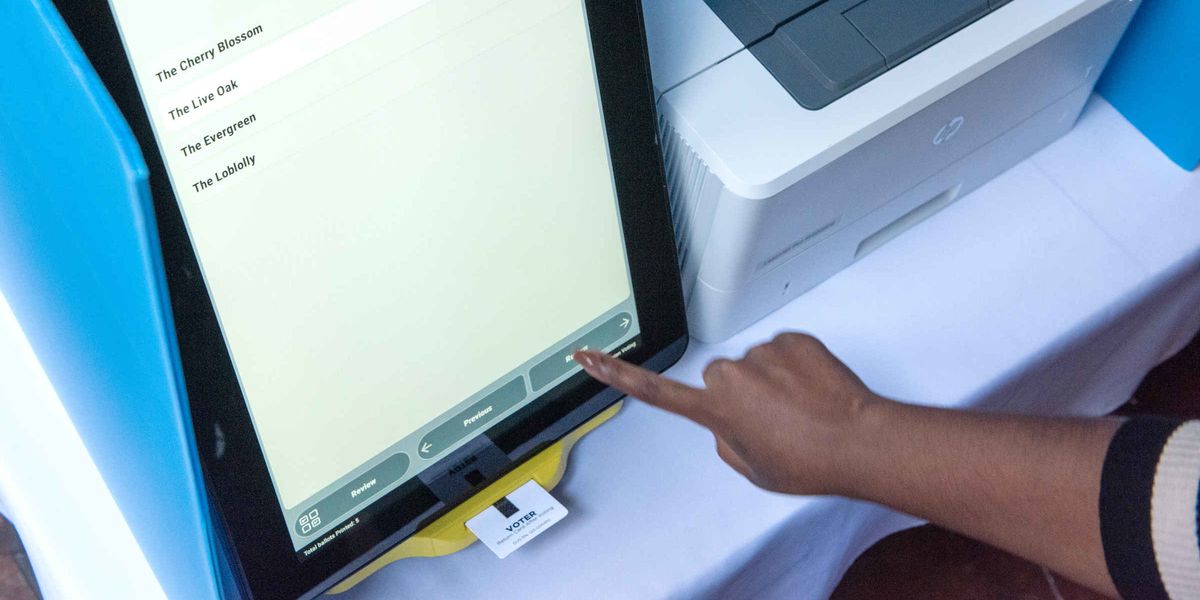 Office of the Georgia Secretary of State
A Georgia county is defying a state law requiring every place in the state to use new voting equipment this year. Eyesight, not voter suppression, is the reason.

It's the latest twist in a debate over whether the touchscreens that are part of the new $100 million system are so big and bright that guaranteeing voter privacy is impossible.
By 3-2 this week, the Board of Elections in Clarke County accepted the privacy concerns. So instead of the machines deployed everywhere else across the state, paper ballots will be used in the Democratic presidential primary there.
---
Early voting ends March 20 and election day is March 24, the last big nominating contest in the South.
There are about 100,000 eligible voters in Clarke County, centered in Athens and about 70 miles east of Atlanta.
An advocacy group had filed a lawsuit in another Georgia county recently making the same argument about the lack of privacy created by the new tablet computers. But a state court judge rejected the request for an immediate order requiring all counties to use paper ballots.