New nonpartisan Indiana group aims to boost paltry voter turnout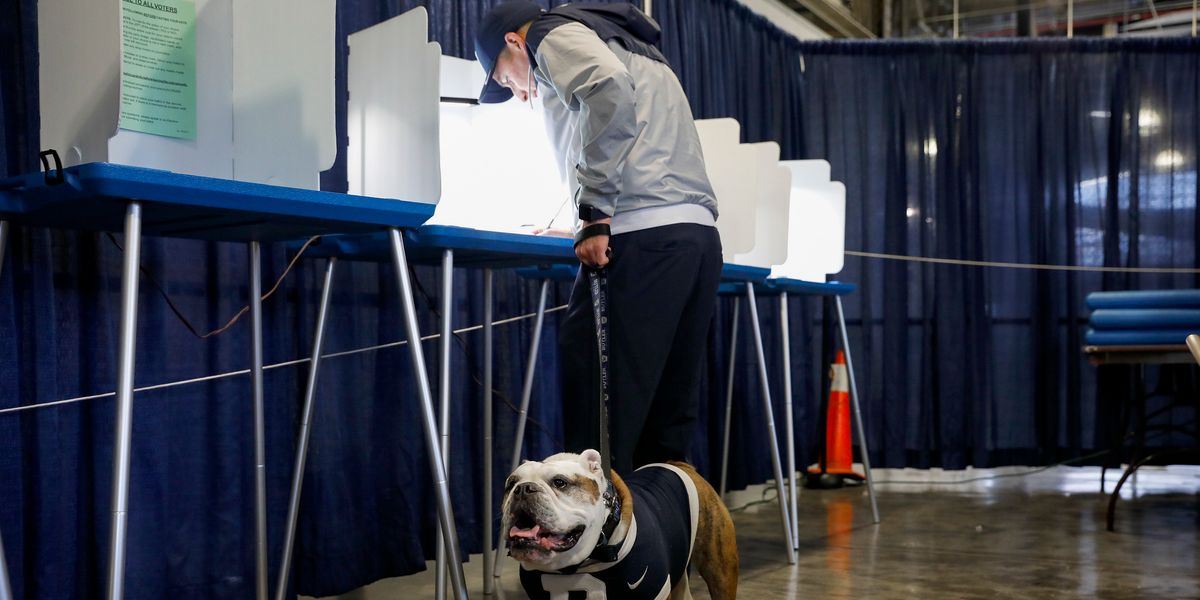 Aaron P. Bernstein/Getty Images
Add Indiana to the states with nonprofit, nonpartisan organizations trying to improve the functioning of democracy.
Indiana Citizen, which debuted last month, is the brainchild of longtime Democratic activists Bill and Ann Moreau.
Earlier in his career, Bill Moreau worked for Birch Bayh, a prominent senator from Indiana in the 1960s and 1970s. Then he served in various capacities, including chief of staff, when Bayh's son Evan was Indiana's secretary of state and then governor.
He is retiring at the end of the year as a partner in the law firm Barnes & Thornburg to focus full time on promoting the work of Indiana Citizen, which is operated by the nonpartisan, nonprofit Indiana Citizen Education Foundation Inc.
The initial goal of the group is to improve Indiana's low standing among the states when comparing voter turnout. The state ranked 43rd in voter participation in last year's election, the Census Bureau estimates, a tiny uptick after coming in 47th in the previous midterm, in 2014. In the 2016 presidential election the state ranked 41st, a drop of three places from the previous presidential year.
The ambitious goal of Indiana Citizen is to move the state into the top 10 for turnout next November.
Sign up for The Fulcrum newsletter
---
The first step was the creation of the website, which allows people to check on their voter registration and to sign up if they have not already. Organizers also plan to build, over time, a database of information on the website so voters can learn about the candidates they are being asked to support. At first, the information will come mostly from the candidates themselves.
Moreau said when he started on the project, "we thought certainly someone had already created the voter empowerment tool we envisioned, and learned to our surprise this wheel hasn't been invented."
As the group grows, it hopes to add staff to do original reporting on candidates and to fact check the information they provide.
Moreau said he doesn't see one particular factor that can be blamed for low voter turnout in the state, although it also ranks low in the share of eligible people who are registered. It's also the case that Indiana has been the most reliably Republcian red state in the Rust Belt for a long time. No one is disputing President Trump can count on its 11 electoral votes next fall, GOP Gov. Eric Holcomb appears a safe bet for re-election and the General Assembly is lopsidedly Republcian.
Besides the website, Indiana Citizen has been approaching funders to create the state's first ever nonpartisan statewide voter registration and get-out-the-vote publicity campaign.
"When we connect the two — a massive registration and GOTV effort linked to a content-rich, reliable, unbiased information source for Hoosier voters — we will make an important contribution to Indiana's civic health," Moreau said.