Intel community promising more transparency about election hacking efforts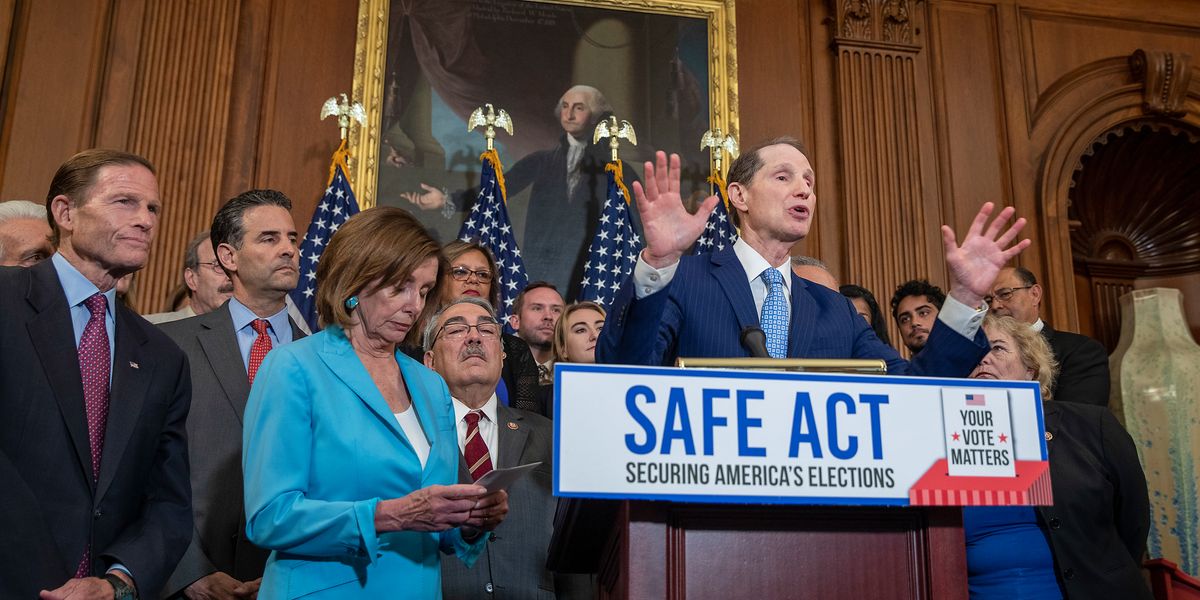 Tasos Katopodis/Getty Images
A year from the presidential election, U.S. intelligence agencies have adopted a new framework for how they will inform candidates, groups and the public about attempts to disrupt our country's elections by foreign operatives.
But the one-page summary of the plan, released late last week, is so general that it remains unclear what the intelligence community plans to do if and when it discovers something suspicious.
The summary by the director of national intelligence states that the federal government will "follow a process and principles designed to ensure, to the greatest extent possible, that notification decisions are consistent, well-informed and unbiased."
The new framework is designed to prevent a repeat of some of what happened after the 2016 election.
---
Three years ago some local, state and national officials complained about not being immediately informed by the intelligence community about how the balloting under their purview had been touched by the attempted hacking by Russia as part of its efforts to tilt the election to Donald Trump.
Florida officials, for example, were caught off guard when special counsel Robert Mueller's final report this spring detailed attempted interference in that bellwether state. Republcian Gov. Ron DeSantis was told in a follow-up meeting with the FBI and Department of Homeland Security officials that there were two counties in which voter registration systems were breached. Then, this fall the Senate Intelligence Committee put the number at four in its final report on what went wrong in 2016, although no one is officially identifying which counties were targeted.
Sign up for The Fulcrum newsletter
Still, authorities insist, no votes were affected by the hacking, in Florida or anywhere else.
According to the new framework, "partisan politics shall not play a role in the decision to provide notifications."
In addition, its says, the notification decisions:
"Shall be intended to protect the integrity of political and social discourse."
"Will take into account the need to protect sensitive sources and methods."
"Will consider whether providing notification will help deter foreign influence and protect the public, and will avoid amplifying foreign interference activity or re-victimizing the targets of such activities."
If the intelligence community wants to provide notification, the framework calls for that decision to be reviewed by a panel of experts including senior representatives of the DNI, the CIA, the National Security Agency, the State Department, DHS and the FBI.
For broad public notifications, the DNI will convene a meeting of the "principals to assess whether the notification should be made."