Hardened absentee rules in Iowa face newest Democratic lawsuit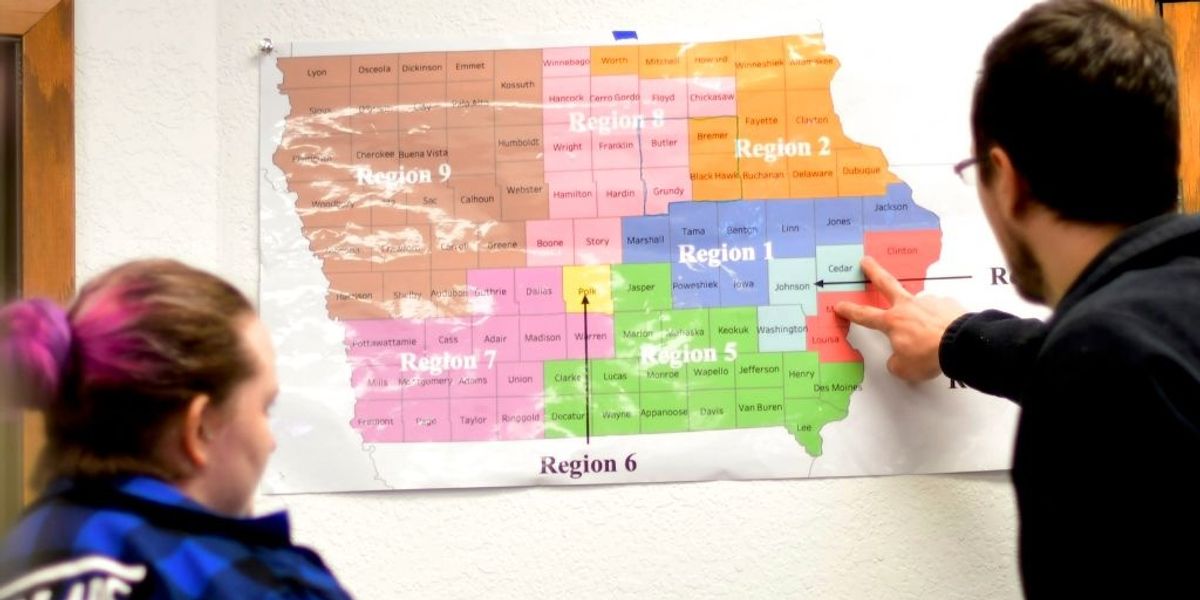 Mark Makela/Getty Images
Democrats have, as promised, taken their courthouse crusade for easier mail-in voting into bellwether Iowa — alleging a new state law makes it unfairly complicated to vote absentee.

Among those filing the state court lawsuit in Iowa City on Tuesday was Marc Elias, the attorney who has now filed three dozen cases on behalf of the party's campaign committees challenging a variety of election laws.
Their effort, which Republicans are fighting vigorously, aims to get courts to make voting easier this fall as a way to promote turnout during the coronavirus pandemic, which they're confident will benefit Democratic candidates. Iowa saw record turnout for its June primaries, with almost 80 percent of votes cast by mail — triple the usual share in the state.
---
Democrats worry that number will shrink because of a provision in a law approved by the General Assembly and signed by Gov. Kim Reynolds last month. Elias had vowed then to sue to stop the measure from taking effect, and that is what he did Tuesday.
No excuse is required to get an absentee ballot in Iowa and 28 other states. Under the provision, however, if a voter provides incomplete or incorrect information when requesting a mail ballot, the county auditor's office is required to contact the voter first by telephone and email, then reach out with a letter in the mail. Until now, local officials have been permitted to use their voter registration database to fill in the blanks themselves.
Sign up for The Fulcrum newsletter
The lawsuit claims that the change makes voting in Iowa "more complicated, cumbersome, confusing, expensive and time consuming" and is unconstitutional.
Republicans, who control the state capital and governor's mansion, said the change was needed to make sure everyone who requests an absentee ballot is an eligible voter.
Many but hardly all Republicans who administer elections in states and counties have joined President Trump in opposing an expansion of mail-in voting during the pandemic, arguing that it will increase the opportunities for widespread voter fraud. Democrats note there is no credible evidence to back this claim.
The plaintiffs in this case are the League of United Latin American Citizens of Iowa, a Latino civil rights organization, and Majority Forward, a Democratic-aligned nonprofit that promotes voter registration and turnout. The defendant is Paul Pate, the Republican secretary of state.
Turnout could prove crucial in several Iowa races in November. The state has been carried by the presidential winner in 14 of the 18 elections since World War II, including Trump last time, but polling suggests former Vice President Joe Biden has made the fight for its six electoral votes a tossup. So is the Senate race, featuring Democratic former real estate executive Theresa Greenfield and the incumbent Republican, Joni Ernest. And races for three of the state's four House seats are also highly competitive.