Democracy reform's A-listers join the call for voting at a social distance
https://twitter.com/saramswann?lang=en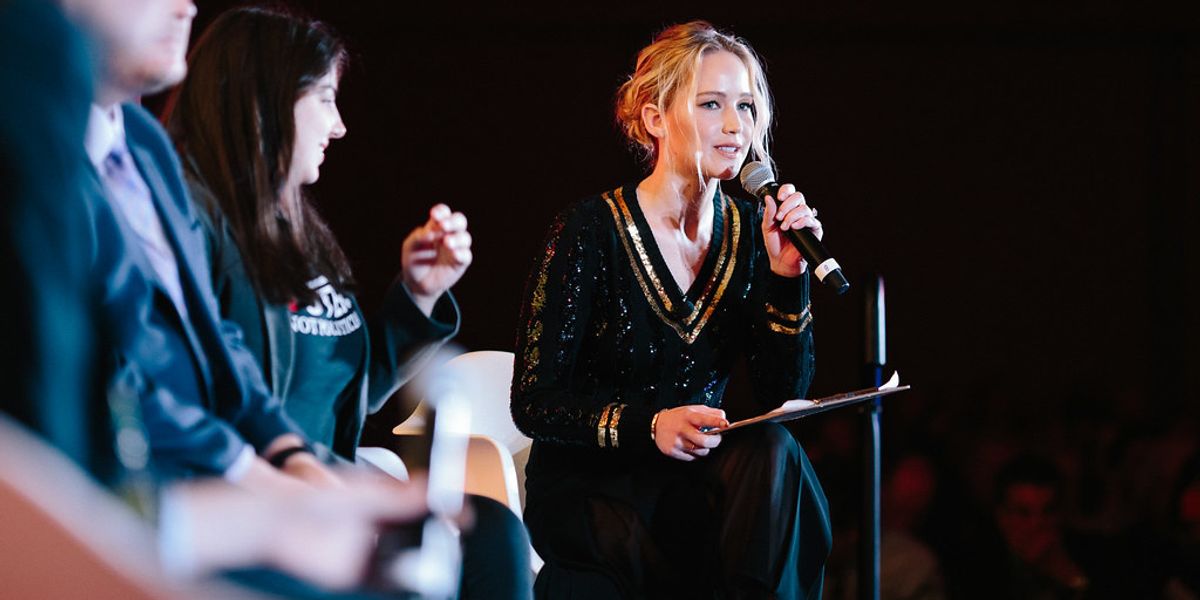 RepresentUs
Voting absentee has officially become the hottest cause for the democracy reform movement during the coronavirus pandemic: The celebrities have weighed in.
The biggest pop culture icon to put her celebrity behind fixing the system, Jennifer Lawrence, started doing so again Wednesday: She launched a social media campaign to promote the virtues of voting-by-mail by sharing a video of herself in her home. At least 10 other celebrities have since joined in the conversation online.
---
The 29-year-old actress has long been a spokeswoman for one of the most prominent good governance advocacy groups, RepresentUs. It's part of the enormous collection of such organizations pushing for states to ease absentee voting rules for their primaries and the fall election — and to get Congress to help with $2 billion in aid .
"The best thing that we can do to slow the spread of this virus is stay at home, but there's still an election coming up with millions of Americans who have yet to cast their ballot in the 2020 primaries," Lawrence said in her video before directing viewers to RepresentUs' online tool for requesting mail-in ballots.
Jennifer Lawrence: We Need Vote at Home During COVID-19www.youtube.com
For her fans in states that only allow those with specific excuses to vote absentee — generally travel, age or disability — Lawrence urges grassroots lobbying efforts to relax the rules not only during the public health emergency, but indefinitely.

Sign up for The Fulcrum newsletter
Other celebrities who have started encouraging their large social media followings to vote at home include: reality TV star Khloé Kardashian, pop singer Sia, TV show host Jonathan Scott, anti-bullying activist (and former White House intern) Monica Lewinsky, music producer David Guetta, comedian Sarah Silverman and actors Rita Wilson, Alyssa Milano and Paul Scheer.
The social media posts encourage people to take the #VoteAtHome pledge and tag three friends to keep the trend going. Lawrence called on fellow actress Amy Schumer in her post.
From RepUs Board Member Jennifer Lawrence: We need to be able to vote without getting sick. I'm calling on… https://t.co/zbr0GXkIZ0

— RepresentUs (@RepresentUs) 1585755695.0