Ranked-choice voting remains on Maine ballot, but it's not over yet
https://twitter.com/saramswann?lang=en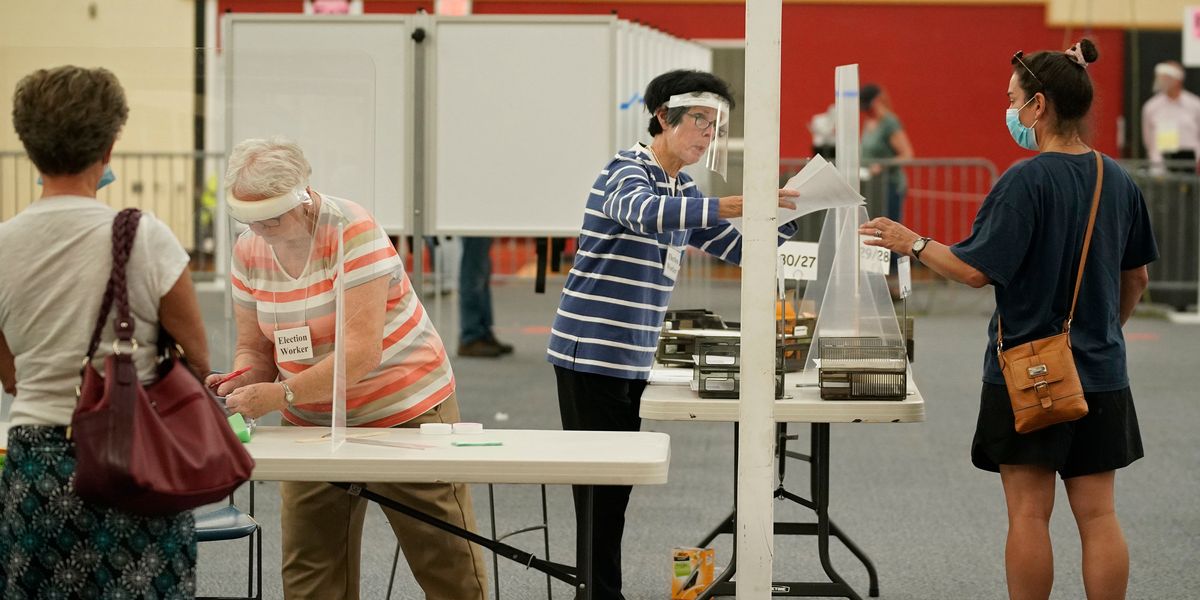 Gregory Rec/Getty Images
After months of back and forth, Maine will print ballots with ranked-choice voting for president this fall. But uncertainty about its use remains.

Democratic Secretary of State Matt Dunlap made the decision to start the presses on Tuesday. He acted hours after the state Supreme Court temporarily blocked the effort to get a referendum opposing presidential ranked-choice voting on the ballot in November, which would have prevented the use of the alternate election system in the 2020 contest.
Maine has been a voting reform trailblazer for years. In 2016, it became the first state to have ranked elections for almost all federal and state positions. If the most recent ruling stands, the state will also be the first to use so-called RCV to award electoral votes — a moment champions of the system eye as a watershed for their cause.
---
Officials could not wait for the next phase of the fight to play out. They must start printing ballots Friday in order to send them to military and overseas voters in time for the general election.
Republicans, who lead the antagonism toward the system across the country, attempted to block its use in the presidential race by getting a so-called people's veto referendum on the ballot. When state officials concluded their piles of petitions had too many invalid signatures, they sued.
Sign up for The Fulcrum newsletter
A trial court judge two weeks ago took the Republicans' side and said the referendum had enough support for a spot on the ballot, but the top court put a hold on that decision until it could hear arguments on both sides and deliberate comprehensively. If the justices end up ruling for the GOP in the next eight weeks, election officials will be directed to not tabulate the presidential results using ranked-choice voting.
Joe Biden is favored to carry the state. But under an unusual state law an electoral vote goes to the winner in each congressional district, and President Trump has a shot at prevailing in one of them — especially if the votes for minor-party candidates are not redistributed in an instant runoff, as RCV provides.
Regardless of the court's ruling, RCV will still be used in Maine's down-ballot races this year.