What's needed nationally, and fast, to prevent Wisconsin from replicating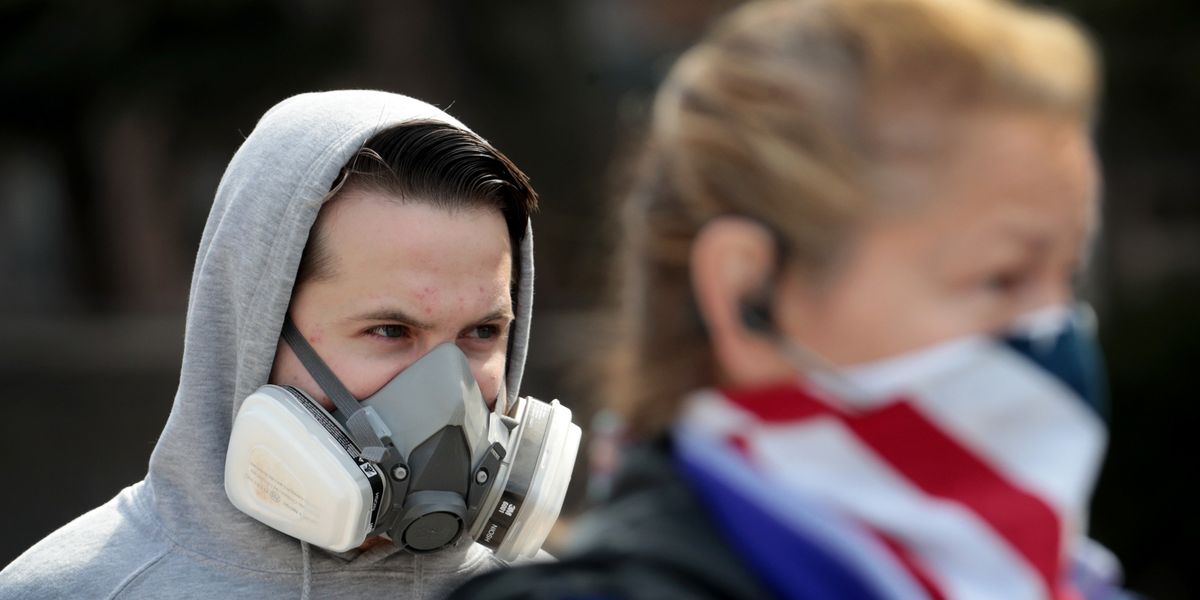 Scott Olson/Getty Images
Perriello, a former Democratic congressman from Virginia, and Ispahani are executive director and managing director of the U.S. operation for the Open Society Foundations, created by billionaire George Soros to promote democracy and combat intolerance around the world.

It's been an astonishing few days for Wisconsin.
First, Gov. Tony Evers, acting on growing concerns about the safety of voters heading to the polls amid the coronavirus crisis, issued an executive order abruptly calling a halt to in-person voting on the eve of the Tuesday election. The GOP-led Legislature filed suit and the state Supreme Court blocked Evers' order, allowing voting to proceed despite the difficulties of adhering to social distancing guidance inherent in crowds gathering at polling places. The U.S. Supreme Court then weighed in, striking down efforts to extend the window for absentee voting.
The result: a confused electorate left to decide whether to risk their health by heading to the ballot box or silence their voices and forfeit their franchise by sitting out the state's presidential primary and elections for a number of local offices as well.
The chaos is a cautionary tale for the rest of the country in the age of Covid-19. We must begin now to plan for safe voting as this presidential election year rolls on. Keeping elections — our sacred democratic rite — safe and secure will require urgent action at every level: members of Congress appropriating funds, governors and state election officials answering the patriotic call to put safeguards in place, and civic groups educating voters about options for safely casting ballots.
Sign up for The Fulcrum newsletter
---
While the stimulus package President Trump signed last month provides $400 million to help states make necessary adjustments to ensure safe and fair elections, it's not nearly enough. Experts estimate it will take at least $2 billion and perhaps $4 billion to safeguard our right to vote while protecting public health and making sure every ballot counts.
This is not a partisan issue. Fifteen states have already postponed primaries in response to the coronavirus. Democracy delayed is democracy denied, regardless of your ideology or party of choice.
Under federal law, our general election, unlike more flexible primary rules, must be the first Tuesday in November. It has not been changed due to war, the Great Depression or pandemic. With less than eight months to Nov. 3, elected officials must take bold steps immediately to ensure neither the lives of voters nor the life of our democracy will be at risk.
There is no one-size-fits-all solution. What we need are safer ways to vote, emergency federal funding for urgent implementation and a major civic education effort to ensure all Americans know how to vote safely under yet-to-be-implemented rules.
Voting by mail has dominated headlines. In the handful of states that have implemented that statewide, results over time have been largely positive. But initial implementation has often been rocky and required a particular investment in reaching voters of color, rural communities and young people.
It is, however, a myth that voting by mail helps one party over another; turnout numbers move only a little, and in both directions. And high-turnout elections have helped both parties. There's also reason to believe it may help conservative voters these days, given the Republican Party base is older and older people can be counted on to show up to vote in big numbers.
Alongside expanded voting by mail, we must improve other options.
That means expanding in-person early voting, to reduce infection risks caused by long lines and crowded polling places on Election Day; expanding polling locations to reduce voter density and recruit additional poll workers with lower risk of contracting the virus; providing no-postage-needed, self-adhesive envelopes for no-excuse absentee voting; creating online and same-day registration to make the franchise more accessible to all and ensure voter rolls are up to date; and safeguarding polling places against sudden changes that fall disproportionately on communities of color, people with disabilities, students and those with limited English-language ability.
These reforms should be coupled with an intensive public education effort to quash disinformation and provide accurate guidance to voters.
This suite of solutions is outlined in a report by the respected, nonpartisan Brennan Center for Justice and supported by a broad coalition of civil rights organizations led by the Leadership Conference on Civil and Human Rights.
"Making voting safe, universal and fair in the midst of this public health crisis will require exponentially greater resources," says the conference's leader, Vanita Gupta. "American voters shouldn't have to choose between their public health and their participation in our democracy. With adequate congressional funding and voting options in the states, we can protect the right to vote even amid Covid-19."
Community organizations will be essential to safe voting this fall. They must immediately work with and pressure states to implement reforms in the most effective way, and to engage all our neighbors in what could be a very different style of election.
Community and philanthropic leaders will need to make an unprecedented commitment to support their efforts, as well as to monitor and confront confusion about how, when or where to vote Nov. 3.
We've failed to respond adequately to recent threats to the vote, from the hanging chads of 2000 to the Russian interference of 2016 to the fiasco in this year's Iowa caucuses.
If we fail to move now and fix elsewhere what went wrong in Wisconsin, the virus will have done more than ransack our communities, strain our public health system and crash our economy. It will have shaken the democratic bedrock upon which our nation is built.
If we respond with the creativity, civic responsibility and seriousness this moment demands, our democracy may emerge from this more resilient than before, inoculated against long-standing threats to safe voting for every American.