SPLC puts $30 million toward registering voters of color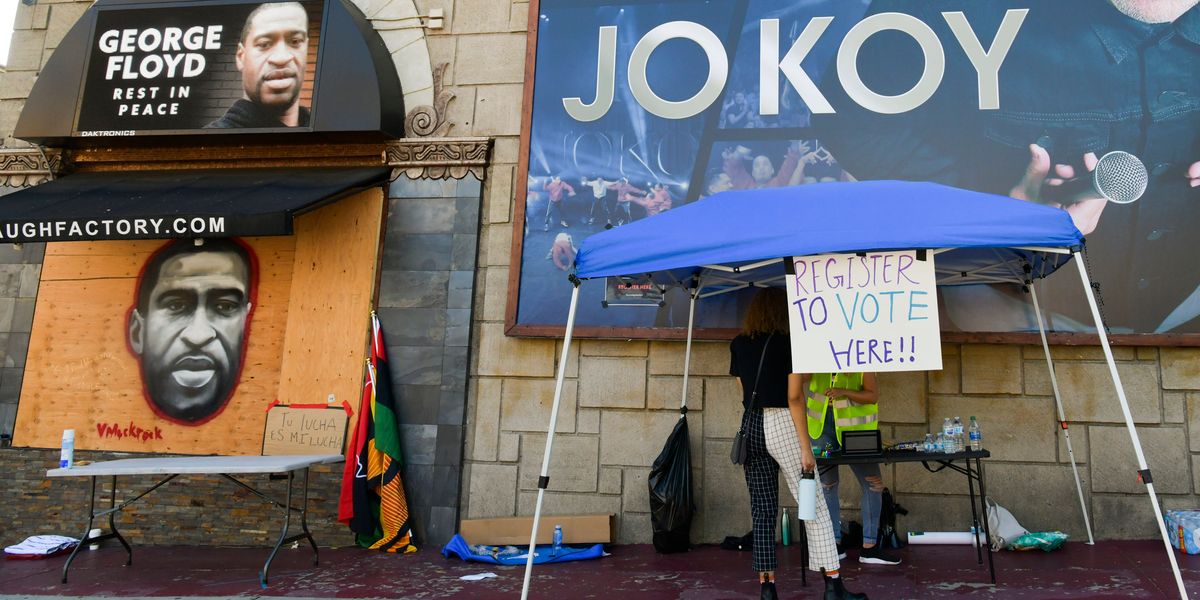 Rodin Eckenroth/Getty Images
The Southern Poverty Law Center is ponying up $30 million to help community organizations further their voter registration efforts.

The "Vote Your Voice" campaign, announced Tuesday, focuses on increasing registration and mobilization of voters of color in five states: Alabama, Florida, Georgia, Louisiana and Mississippi.
Voting registration efforts across the country have taken a hit because of the coronavirus. Physical distancing and state lockdowns have made it difficult for organizers to do many of the usual voter registration pushes that take place during a presidential election year.
---
The SPLC, in partnership with the Community Foundation of Greater Atlanta, is providing resources to grassroots organizations that help break down barriers for voters of color, in hopes of combating some of the mounting pressures that the pandemic is causing for community organizers.
"The COVID-19 pandemic has and will continue to have a disproportionate impact on democratic participation for communities of color who have been harmed most deeply by the health and economic crisis and who will encounter greater barriers to voter participation given the new risks of voting in person on Election Day," wrote SPLC President and Chief Executive Office Margaret Huang.
The pandemic is an additional layer of complication for voters, compounding what Huang says is a "resurgence of state-sponsored voter suppression that is targeting communities of color."
Sign up for The Fulcrum newsletter
In the five states where the initiative focuses, more than 500 polling sites have been closed since the Supreme Court's 2013 Shelby v. Holder decision voided the preclearance requirement by which certain states and counties had to get federal approval before changing election procedures. Activists also cite voter roll purges, strict voter ID laws and scaling back early voting as some of the issues that make it harder for people of color to participate in the franchise.
"We must all work to end systemic barriers that deny our citizens their right to vote, especially in Black communities across the South," said Lita Pardi, vice president of community at Community Foundation of Greater Atlanta.
"This initiative is especially important right now, as millions of people across the country feel the urgency to make our voices heard this fall after the continued silence from our leaders on the many Black people being killed by police," said Huang. "Voting won't solve this problem the day after the election but in order to begin dismantling white supremacy, we need to ensure that every voter of color is able to cast their ballot without interference or hardship."
While the grants will start as a ramp-up to the general election, the investments in these organizations will continue through 2022.
"We're also aiming to help groups build capacity in between federal election cycles — too much of this work is transactional where groups are only supported ahead of presidential and congressional elections," Huang wrote. "We plan to help sustain these organizations during local election cycles by providing multi-year grants."
Grants are also available to organizations working with other voters who face major barriers to participation like returning citizens, young people and those who have been purged from voter rolls.
The first round of grants will be distributed in July through an invitation-only application. An open call for a second round will take place later this summer.