Steyer, Bloomberg pledge $60 million to boost turnout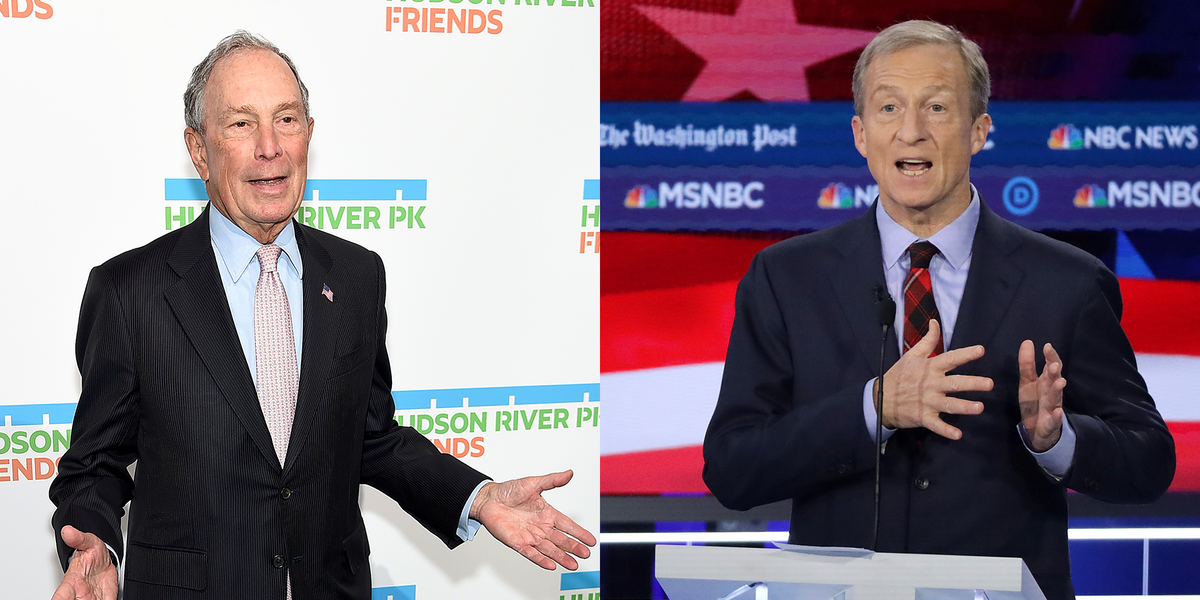 Getty Images
Now there are two New York billionaires with the presidency on their minds who are opening their wallets big-time to register voters in battleground states.
On Monday the progressive advocacy group NextGen America announced plans to spend $45 million in the next year to register and turn out people in 11 states that both the Democratic nominee and President Trump will be targeting. The group was founded and is financed by investor and philanthropist Tom Steyer, who started his Democratic presidential bid in July.
And on Wednesday top aides to Michael Bloomberg signaled that, whether he joins the crowded Democratic field or not in the coming weeks, he will pour between $15 million and $20 million into bolstering the ranks of progressives signed up to vote in just five big purple states.
The back-to-back announcements are the latest reflections of the enormous amounts of cash that will flood the 2020 campaign as well as the expectation that turnout in a handful of places could decide whether Trump is re-elected.
---
Last week Bloomberg, the media mogul and former mayor, unveiled a $100 million online advertising campaign attacking Trump in four swing states as well.
His additional effort will reportedly seek to register 500,000 black, Latino, Asian, young and rural voters starting early next year in five states the president won in 2016: Michigan and Wisconsin, which he carried by less than a percentage point each; Arizona and North Carolina, where his margin was 3 points; and Texas, which he won by 9 points but has since undergone enough demographic change to give the Democrats hope for their first presidential win in 44 years.
Sign up for The Fulcrum newsletter
The Steyer-connected drive will target four of the same states (but not Texas) and also Florida, Iowa, Maine, Nevada, New Hampshire, Pennsylvania and Virginia. Some of those states, notably Maine, were added to the list because the Democrats have an opening to flip Senate seats there.
NextGen America — from which Steyer resigned as president after starting his campaign — says the goal is to sign up at least 270,000 new voters younger than 35 and then get them to the polls along with 330,000 who are already on the rolls.
"If Mike runs, we're going to try to do what we can to run two campaigns simultaneously," Bloomberg's senior advisor Howard Wolfson
told the Associated Press
. Beyond the Democratic contest, he added, "there's another campaign going on that the president has begun that ends in November that also needs to be engaged. And one of the arguments that we would make on behalf of Mike to primary voters is he is able to wage these two campaigns simultaneously — effectively and simultaneously."
From Your Site Articles
Related Articles Around the Web