FEC chairman's new target outside his job duties: mail voting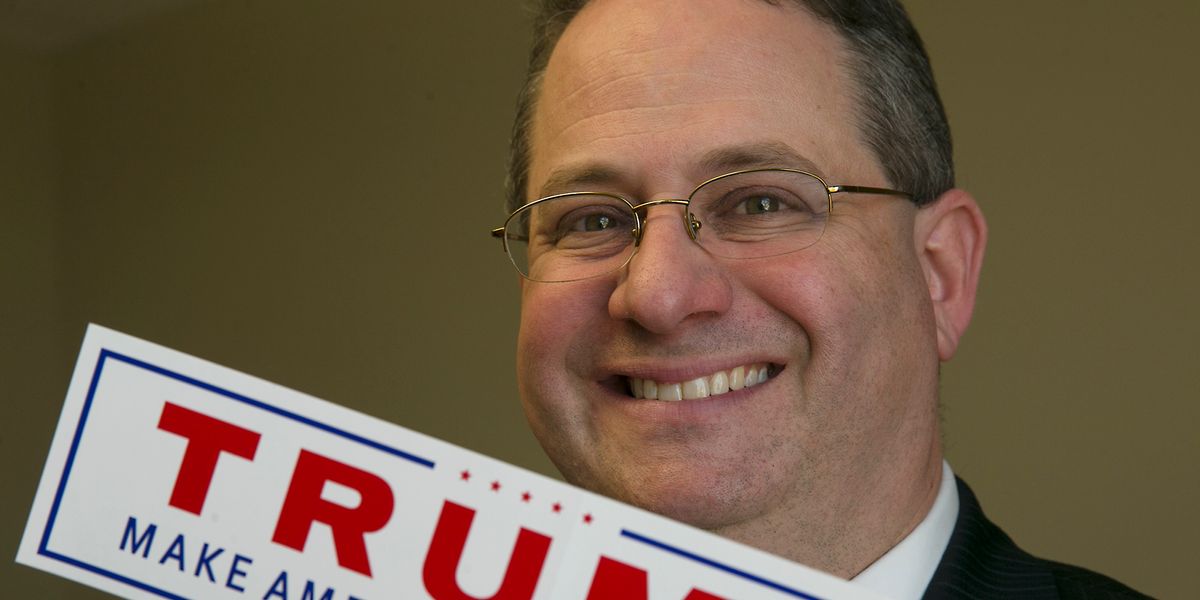 Ralph Barrera/Austin American-Statesman
Apparently Trey Trainor has ample time on his hands, even though he's become the nation's top money-in-politics overseer as the new chairman of the Federal Election Commission.

How else to explain Trainor's latest foray into providing commentary on something having nothing at all to do with his duties as head of the agency that regulates the campaign finance rules governing presidential and congressional contests. (Truth be told, the FEC is without enough members to form the quorum required to conduct meaningful business — which does not touch election administration.)
---
Last month it was Trainor calling out the nation's Roman Catholic bishops for their unwillingness to violate federal law governing tax-exempt organizations and endorse candidates in an election he likened to a "spiritual war" — starting with his political mentor, President Trump for reelection.
In that case, Trainor was responding to an interviewer's questions. But now he's written a piece for the National Review, one of the nation's premier conservative journals, echoing Trump in railing against the evils of absentee ballots as the gateway to voting fraud — claims for which there's a complete absence of evidence.
In the column, published Monday, Trainor sought to somehow connect his views to his new job with this opening sentence: "As chairman of the U.S. Federal Election Commission, I've read with growing concern the recent number of stories concerning 'vote-by-mail.'"
Sign up for The Fulcrum newsletter
Confirmed in May after a career as an election lawyer in Texas, which ranks among the most restrictive states for voting remotely, Trainor warns mail-in ballots could be the focus of litigation challenging the outcome of the presidential race because they will foment "fraudulent elections on a massive scale." The simple prescription for a clean contest, he argues, is "Americans simply showing up at the polls and voting in person."
Apparently, he missed that memo about the coronavirus pandemic — or else subscribes to the view of the infected president, who before his discharge Monday night from the hospital tweeted "Don't be afraid of Covid."
His first stumble was when he attempted to make a distinction between absentee ballots (good, he says) and mail-in ballots (very bad, he says). There is not any. Trump and other allies have sought to draw a distinction between mail-in ballots that are requested and those that are being proactively delivered to all registered voters in 10 states this fall.
His first example of the evils of the mail-in ballot was the delayed results this summer of two congressional primaries in New York. The problem there had nothing to do with fraud; officials were overwhelmed by 400,000 ballots statewide, more than 10 times the usual number, and a decent share arrived too late to be counted or were completed improperly and got discarded.
He disparaged the "all or mostly 'vote-by-mail' " elections as resulting in a "lengthy and chaotic mess," when almost totally smooth sailing has been seen in the states that conducted all their elections by mail before this year: Colorado, Oregon, Utah and Washington.
He brought up the case of a former Philadelphia congressman who was charged with bribing an election judge — a case that had nothing to do with mailed votes.
He cited this summer's case of a West Virginia postal carrier, saying he pleaded guilty to voter fraud after changing the political affiliation on multiple mail-in ballots. In fact, he altered eight applications from people hoping to vote absentee in the primaries.
Another example was the infamous voter registration form sent to a cat. Funny, yes, but not connected to voting by mail.
His examples that may actually involve absentee ballots — nine discarded envelopes in Pennsylvania and several hundred being investigated in New Jersey — only make the point that this form of election fraud is extremely rare.
There's one thing Trainor gor totally correct: "As chairman of the Federal Election Commission, I take this seriously, even though it falls outside the jurisdiction of the agency to enforce."