Meet the reformer: Andrea Hailey, tracking down new voters in the pandemic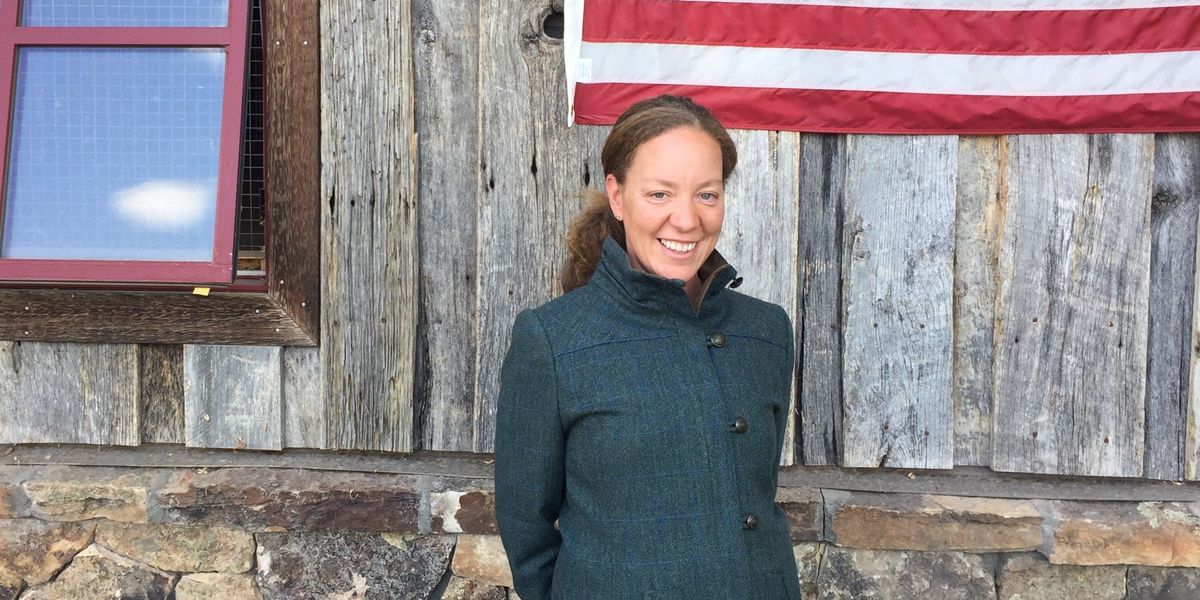 Andrea Hailey
Andrea Hailey took the helm seven months ago of Vote.org, which says it operates the nation's most robust nonprofit and nonpartisan voter registration and get-out-the- vote platform. Its work has grown especially intense this spring, since the coronavirus pandemic forced almost all civic engagement and political mobilization efforts online. A native of Indianapolis, she remains in charge of the Civic Engagement Fund, which she started in 2017 to raise money and deliver it to progressive grassroots groups. Her career before that was as a Democratic campaign fundraiser and organizer. Her answers have been edited for clarity and length.

What's the tweet-length description of your organization?
Vote.org uses technology to simplify political engagement, increase voter turnout, and strengthen American democracy.
---
Describe your very first civic engagement.
Working on constituent services as a college intern for Patrick Kennedy in 2001, when he was a Democratic congressman from Rhode Island. I loved using the power of the office to tangibly help the people in the district address their concerns. Waking up every day knowing you can make a difference in someone's life is a great feeling.
What was your biggest professional triumph?
Being part of the team that successfully raised money to build the Martin Luther King Jr. Memorial on the Tidal Basin in Washington. Dr. King sat on the board of the all-black boarding school my father attended, Palmer Memorial Institute, and his going there opened up a whole new world to my family. Working on the memorial felt like saying, "Thank you for your work and for all the ways you changed peoples lives" to both Dr. King and all the heroes who bring light in times of darkness.
Sign up for The Fulcrum newsletter
And your most disappointing setback?
I've worked in campaigns and elections since 2001, staffing or consulting for well over 50 congressional and state-level campaigns and two presidential candidates. Anyone who works in elections will tell you that there are always one or two close losses that break your heart.
How does your identity influence the way you go about your work?
As a black woman who is biracial, I think my identity leads me to seek out coalitions in the service of a greater goal. That identity also informs decisions about the best strategies for reaching voters — that the most effective approach includes hiring diverse teams, having leadership that reflects the people you are trying to reach, and supporting partnerships that bring people of all backgrounds together.
What's the best advice you've ever been given?
When you take on anything meaningful there will be people who try hard to make sure you don't succeed, especially when you are a woman of color. The key is to focus on your work and let your results speak for you.
Create a new flavor for Ben & Jerry's.
Civic Engagemunch Crunch: Vanilla swirled with chocolate chip cookie dough and studded with Cocoa Puffs. My mom's grandfather was a dairy farmer in southern Indiana and she knows how to make The Best ice cream. I feel inspired to make Civic Engagemunch Crunch a real thing!
What is your favorite TV show or movie about politics?
I really love "Madam Secretary." There's political intrigue, but it shows D.C. at its best, positively impacting people's lives. It is a more accurate portrayal of the types of people I know who are drawn to dedicate their lives to public service than either "Veep" or "House of Cards."
What's the last thing you do on your phone at night?
Have a mini panic attack looking at my calendar for tomorrow. I also make sure I've texted all of my friends back. It's easy to focus only on your work and now, more than ever, friendships are important.
What is your deepest, darkest secret?
Deep down, I'm just a super nerd who loves helping people.