Voters in half the country are eligible to cure disputed mail-in ballots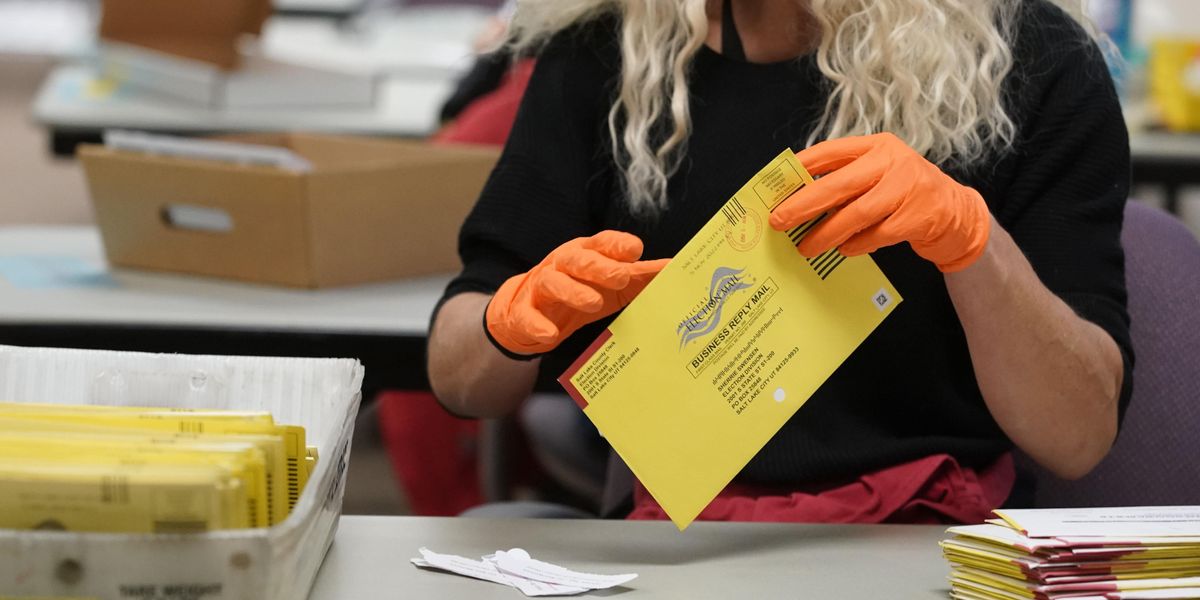 George Frey/Getty Images
More than 21 million people had submitted their midterm ballots by mail as of early Sunday morning. But those voters may not be done yet.

People who vote by mail may get a phone call, email or text message from their local election offices regarding any potential problem with their ballot. But that doesn't necessarily mean their votes don't count, because in many states voters may correct, or "cure" mistakes.
Here's what you need to know.
---
Many states require voters to sign their mail-in or absentee ballots to confirm their identity. Election officials cross-reference these signatures with the signatures provided on an individual's voter registration file. Problems may come in the form of a missing signature or one that does not clearly match the version on file, a not-uncommon occurrence. When that happens, states that participate in ballot curing will need to verify a voter's identity through alternative means.
To submit a mail-in ballot, all 50 states require voters to provide a signature and follow many other requirements to ensure their ballot is properly counted. Twenty-four states follow a process that, in the event of an issue with the ballot, allows voters to correct any mistakes, an operation known as ballot curing. The remaining states will not count a ballot with disparities in signatures or other complications with identity verification.
Sign up for The Fulcrum newsletter
Ballot curing is a two-step process that involves notification and correction. Depending on the state, officials will allow voters to cure their ballot in one of two ways. The first would be to submit a version of a signature verification affidavit to the local election office, as in the case of Oregon, Utah and Washington. In the alternative option, states like Minnesota, Massachusetts and Iowa will send the voter a replacement ballot to resubmit.
The turnaround for ballot curing differs on a state-by-state basis. Some states like Kentucky, Vermont and Montana require voters to cure their ballots on the day of the election. Most states that offer ballot curing provide voters with at least two days to fix any mistakes on the ballot, with the mean deadline being seven days. Since the ballot curing process varies by state, voters should check with their local election offices to determine the window for correcting ballot issues.

Pennsylvania has a complicated situation. Ballot curing only occurs in some counties, including Bucks, Philadelphia and Allegheny. Last month, the state's Supreme Court upheld a lower court's decision to deny an appeal by the Republican National Committee and other GOP organizations to block counties from allowing ballot curing. However, the high court just last week ordered state election officials to discard any ballots that are undated or incorrectly dated by voters. With Democrats using mail-in ballots more often than Republicans, the decision may help the GOP candidates in hard-fought races for senator and governor
While ballot curing only occurs in select states, they give voters the opportunity to have their vote counted in the event of a mistake with their ballot. If you are notified of a mistake with your ballot, check with your local election office for the correct procedure and deadline to cure your ballot.