A sound climate policy requires open minds on both sides
https://twitter.com/davidlnevins?lang=en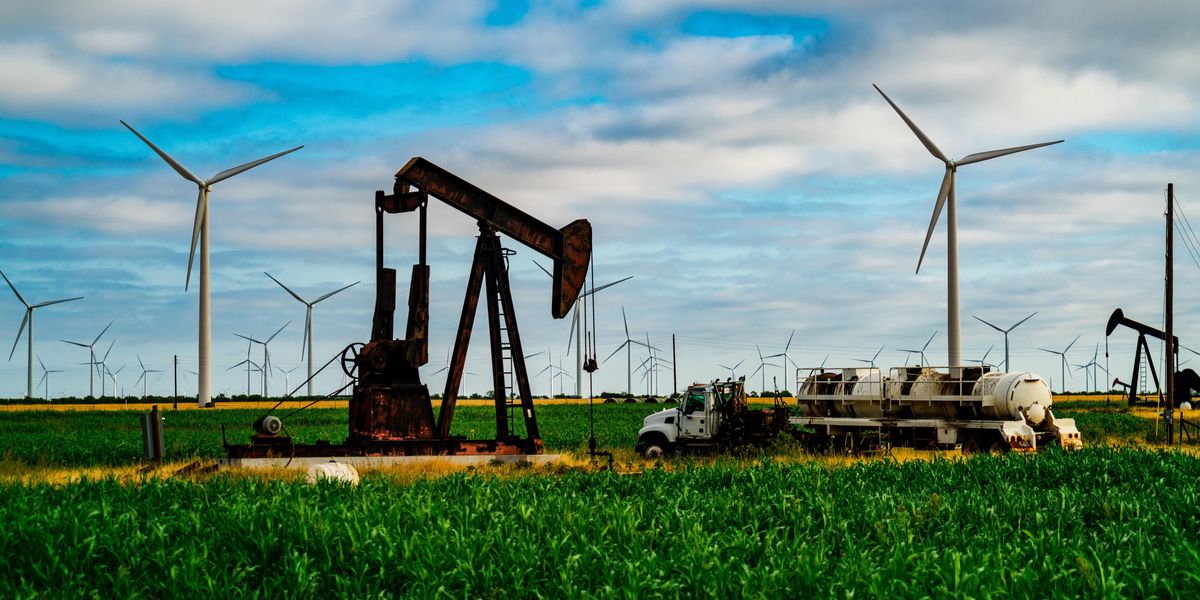 RoschetzkyIstockPhoto/Getty Images
Nevins is co-publisher of The Fulcrum and co-founder and board chairman of the Bridge Alliance Education Fund.

The climate change debate has largely evolved in recent years from determining to what extent humans' use of fossil fuels constitutes an existential threat, to now debating how quickly we should make the transition to renewable energy sources.
This debate has come into the forefront within the last two weeks as a result of Russia's invasion of Ukraine and the subsequent executive order by the Biden administration to ban imports of Russian oil.
---
Those who are skeptical ofthe imminent danger posed by fossil fuels argue that the higher oil prices and restricted supply areproof that we need to move ahead with the Keystone pipeline, drill more on federally owned land, and make permitting for new wells easier.
Those who believe that the impact of global warming is approaching catastrophic levels use the current situation to strengthen their argument that we must stop looking for new sources of fossil fuel now and increase our investment in renewable energy resources.
As so often happens in politics, both sides are relying on data they already have on hand to support the opinion they already have established, and neither side is asking the important questions required for effective policy making.
Sign up for The Fulcrum newsletter
To understand the complexity of the issue at hand we need to analyze how fast renewable energy sources are increasing and what it would cost to increase that rate. However, this won't tell the entire story. We must also calculate how fast the demand for energy worldwide is increasing.
Unfortunately the current data doesn't look good. The increase in available renewable energy is still lower than the rise in global energy demand overall. This means that even as we near consensus on the need to transition from fossil fuels toward green energy, we are currently getting further away from that transition.
One example is global power demand. The International Energy Agency shows substantial increases in electricity demand as do the IEA Projections. Global electricity demand is set to rebound strongly, jumping by close to 5 percent this year and by 4 percent in 2022, according to the IEA.
While the amount of electricity from renewables is increasing at a faster rate (6 percent in 2022), it is starting from a much smaller base so the use of fossil fuel for electricity is actually increasing.
The same is true of oil and gas use, and thus the essential question that we have to ask is how much has to be invested in renewable sources to increase the transition from fossil fuel.
Even the most optimistic experts realize the transition will take time. The Paris Climate Agreement doesn't call for net zero emissions until 2050, and that goal requires a considerably accelerating investment in clean energy transition, to $4 trillion annually within the next seven years. This is about three times the current level.
Adding to the complexity of the issue is the shortage of key materials like nickel, cobalt and lithium needed for renewable sources of energy. Unfortunately, China controls a high percentage of these essential metals. As reported by UBS in October "The [electric vehicle] supply chain is almost wholly dependent on China for upstream materials, and long-term power outages could result in shortages."
Thus, there are no simple answers and we need leaders who depart from the rhetoric and explain the hard choices to the American public.
A new United Nations report notes the increasing risk of environmental catastrophes if humankind fails to reduce emissions of plant-heating gasses quickly. This is foreboding to say the least. However, we can't look at this potential catastrophe in a vacuum and must measure the other catastrophes that face humankind if we do not have enough energy to run the economies of the world that provide food, shelter and all the necessities to a sustainable life.
Applying cost-benefit analysis certainly would be a step in the right direction. While this can be done on a macro national and global level, itcan also be done on a community level. Communities can have their own climate and disaster risk management analysis to determine how the effectiveness of alternative climate-related investments impact their community.
Whatever approach is chosen we must all strive to rid our mind of assumptions, beliefs and conclusions and instead focus on critical thinking.
Martin Luther King Jr. stated it well: "To think incisively and to think for one's self is very difficult. We are prone to let our mental life become invaded by legions of half-truths, prejudices, and propaganda."
So think critically and by doing so the chances of producing good public policy will increase dramatically.