Stakeholder capitalism demands a new type of civic engagement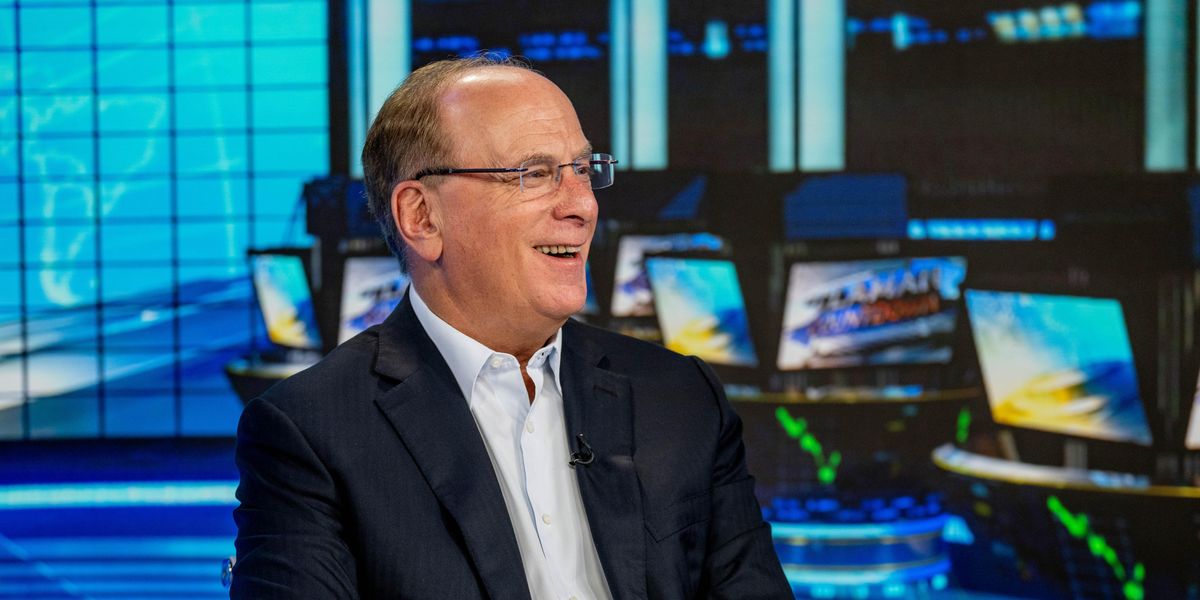 Roy Rochlin/Getty Images
Chang is the co-founder and CEO of GenUnity, a civic wellbeing nonprofit.

In his 2022 letter to fellow CEOs, asset manager Larry Fink declared, "Stakeholder capitalism is not about politics. … It is capitalism, driven by mutually beneficial relationships between you and the employees, customers, suppliers, and communities your company relies on to prosper." This declaration represents a turning point from debating why stakeholder capitalism is important to how we integrate stakeholders' interests into our decision-making.
Relative to other stakeholders, companies are not set up to understand community issues. Companies have entire functions like investor relations, human resources, marketing and procurement to understand and collaborate with investors, employees, customers and suppliers. Unfortunately for community needs, those working in companies and making decisions often do not have the lived experience or proximity to know how their decisions impact their local communities. Firms that have dedicated corporate citizenship or corporate social responsibility teams typically underinvest in them or do not integrate their efforts to drive strategy for the broader company. This results in worse outcomes for our communities and for companies overall.
---
Those of us who are serious about stakeholder capitalism need to rethink how we collaborate with our communities. We need to build a system and culture that incorporates community thinking throughout decision-making processes. Doing so requires employees who are proximate to these issues. Hiring a more diverse, representative workforce is a necessary step, but our workforce also needs to actively engage in the types of discussions and experiences that deepen our understanding of community issues. This requires opportunities for employees to meaningfully learn about and develop relationships with our communities, a workplace culture that supports employees to do so, and sufficient resources to invest in this transformation.
Sign up for The Fulcrum newsletter
This is different from corporate volunteerism. It is about listening to those with direct, lived experience and actively collaborating with them to create shared value.
Some critics would latch onto this lack of expertise as a reason why business should go back to only solving for shareholders and leave public policy to government. They would love for us to believe in a theoretical world where businesses, by solving for profit or shareholders within the "rules of the game," automatically optimize for all stakeholders. But, Day 1 of Leadership & Corporate Accountability at business school teaches that managers constantly need to navigate ambiguous economic, ethical and legal considerations. Even when economics are clear, ethics shift over time and regulations are reinterpreted. The "rules of the game" are dynamic and always will be. We need to do our best to navigate this ambiguity as good faith actors.
The reality is that every day frontline supervisors, managers, and CEOs make millions of decisions with wide-ranging impact. Our country has always relied on individuals of good faith, in whatever position in an organization, to make decisions that help business be the positive societal force that it can be when at its best. As leaders, we need to support those individuals to make informed decisions, rooted in a deep understanding of all stakeholders, especially the community. Every individual we support to do so will make our organizations more resilient and more likely to deliver the long-term shared value we aspire to.
We can start, right now, investing in our employees' civic wellbeing — their capacity to learn from and collaborate with communities on the inequities connected to their employer's mission. This requires supporting employees to build meaningful relationships with diverse people in their communities and to unpack how systems shape local outcomes.
A group of Boston-based employers are at the leading edge of this movement toward civic wellbeing. Alnylam, Blue Cross Blue Shield MA, DotHouse Health, ICIC, Takeda and Trinity Life Sciences are partnering with GenUnity and 30-plus community organizations on a 14-week community leadership program focused on health equity issues in Boston. Nine of their employees will join a 32-person leadership cohort, composed predominantly of diverse, everyday adults who are proximate to health inequities. Together, they will meet with people experiencing health inequities, engage with community organizations tackling these issues and develop action plans to drive change.
This investment, centered in partnership with the community and principles of diversity, equity and inclusion, will foster innovative ideas from the bottom up that strengthen our communities and deliver the long-term success that stakeholder capitalists seek.
How do our business decisions impact the community? Too often, those of us making the decisions do not know. Let's start changing that today.