While Alaska votes, ranked-choice voting is gaining steam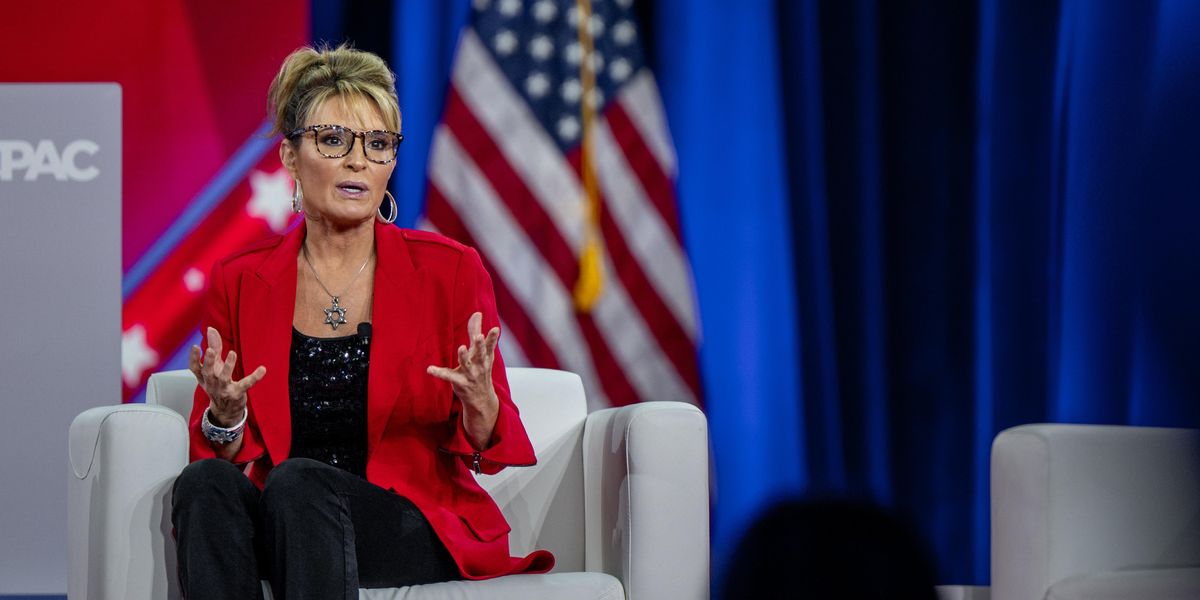 Brandon Bell/Getty Images
Rob Richie is president and CEO of FairVote.

This month was a big one for Alaska and its new election system, as the state used ranked-choice voting on Aug. 16 for the first time since a 2020 referendum revamped its elections. In Alaska's first RCV election, to fill a U.S. House vacancy, Democrat Mary Peltola led the field in first choices, with Republicans Sarah Palin and Nick Begich splitting the remaining 60 percent of votes cast.
RCV is now improving elections in 55 cities, states and counties. Instead of picking just one candidate, you get to rank as many candidates as you want in order of your choice: first, second, third and so on. If your first-choice candidate is in last place, your vote counts for your highest-ranked candidate who can win. RCV makes races with more than two candidates better for voters and candidates alike, by removing the fear that like-minded candidates will "split the vote."
---
Alaska and Maine now use RCV for all presidential and congressional elections. But the Last Frontier's experience has unique elements. It's the first state to merge the nonpartisan primary used in a pair of West Coast states with RCV – that is, four candidates advance from the primary (rather than only two, as in Washington and California), and voters then use RCV to elect the candidate with the greatest support.
Sign up for The Fulcrum newsletter
That means voters will almost always have a competitive general election – and can have more than one candidate of the same party, as will happen in every statewide race in Alaska this November. Sen. Lisa Murkowski advanced in her reelection race, but so did her fellow Republicans Kelly Tshibaka and Buzz Kelley.
Alaska also offers logistical challenges. It has an unusually high number of active-duty military voters and rural citizens living in largely inaccessible communities. Because so many absentee ballots take a while to reach election offices, officials allow 15 days for them to arrive in any general election. This month, they've decided not to not run the RCV tally to determine the U.S. House winner until Aug. 31.
While Alaska's size will remain unique and FairVote's new co-authored report encourages cities and states to run initial RCV tallies on election night or as quickly as possible, Alaska's move to RCV is indicative of a national movement. We've studied and advocated for RCV for 30 years, and it's never had as much momentum as it does now.
While waiting on Alaska's results, it's a great time to learn more about how the nation's fastest-growing nonpartisan voting reform could be coming to your community soon.
Ten November ballot measures
Voters in Nevada and at least nine cities and counties will vote on whether to use or expand RCV for their elections. That's the most RCV measures ever in one year. There are great reasons that states and cities want to adopt RCV – with nearly all these efforts put on the ballot by a city council or charter commission that decided RCV was best for their community.
Nevada's proposed constitutional amendment would combine RCV with primary reform, in a system similar to Alaska's.
In Fort Collins, Colo., RCV could improve a current voting system where candidates with unrepresentative views were elected due to the majority splitting the vote.
Several measures will eliminate low-turnout, wasteful nonpartisan primaries. That includes Oregon's largest county of Multnomah, neighboring Clark County, Wash., and Evanston, Ill. The mayor of Evanston explained how RCV could offer a faster, cheaper way to find a majority winner.
The transformative measure proposed in Portland, Ore., includes the proportional form of RCV to elect a larger, more representative council – with Portland, Maine, voting whether to allow proportional RCV as well.
RCV as a norm would change incentives for candidates – encouraging them to seek areas of agreement because they'll want to be voters' second or third choices if not their first.
RCV elections in November
This fall, Alaska will hold its regularly scheduled RCV races for governor, senator, the House, and the Legislature. Unlike the special election, which only includes three candidates after a late withdrawal, these races typically will have four candidates and a write-in.
RCV will also be used in one of the nation's few tossup congressional districts. Maine's 2nd offers a rematch of a 2018 race among Democratic incumbent Jared Golden, former Republican Rep. Bruce Poliquin and independent Tiffany Bond. In 2018, Golden won by earning the lion's share of second-choice support from independent voters; the race may come down to whether Poliquin can change his 2018 approach.
We'll also see RCV in 11 counties and cities, including three first-time uses in California.
RCV is improving elections across the map. Policymakers and reformers can learn more about RCV at
FairVote
and how to connect with community reformers at
FairVote Action
. Alaska is far from alone in the movement for better elections for all.