Seven states, touching all parts of America, prep for Tuesday primaries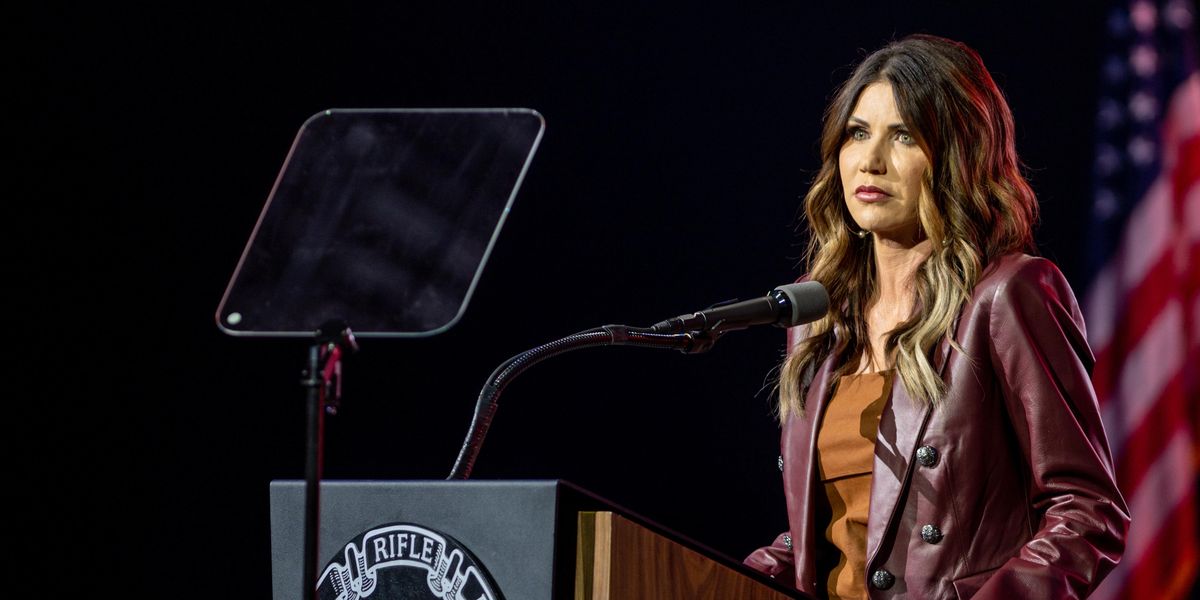 Brandon Bell/Getty Images
Primary voters in seven states — California, Iowa, Mississippi, Montana, New Jersey, New Mexico and South Dakota — will choose their nominees for different races on Tuesday.

With states altering election laws to either increase or limit access to voting in response to the Covid-19 pandemic and unproven allegations of election fraud, The Fulcrum has been analyzing the changes. Here's a review of the changes to election laws in each state holding primaries Tuesday.
---
California
While Gov. Gavin Newsom will be on the ballot Tuesday again Tuesday after beating back a recall effort last year,, he's not likely to lose his primary (or the general election in the fall). The most notable races include the mayor's race in Los Angeles, the recall vote for San Francisco's district attorney, and several congressional races that could swing the majority away from the Democrats in the U.S. House of Representatives.
The state had issued a temporary vote-by-mail expansion for the 2020 election but in 2021 Newsom signed a bill making California the eighth state to permanently offer universal mail-in voting. (People may still vote in person if they choose.)
The previous year, Californians approved a ballot initiative to restore voting rights to people with felony convictions upon their release from prison.
Sign up for The Fulcrum newsletter
In 2022, California has passed one election-related law, to improve voter access through same-day registration, according to the Voting Rights Lab.
Read more about changes in California.
Iowa
The most high-profile race in Iowa will be Sen. Chuck Grassley's Republican primary, though he's expected to safely win renomination. Kim Reynolds, the incumbent Republican governor, will also likely win her primary in a bid for reelection.
The state enacted a pair of laws in 2021 to change various aspects of mail voting, largely to limit voter flexibility and access. The first requires photo ID for early in-person voting and cuts the time voters have to apply for an absentee ballot from 110 days to 55 days. Election officials are now barred from pre-filling any fields on absentee ballot applications, as well as sending voters an application unless they request one. Ballot drop boxes are allowed, but not required, with only one drop box authorized per county.
The bill requires polling places to close at 8 p.m. for all elections and limits third-party ballot returns to immediate family members, household members and caretakers.
The second law further limited the third-party ballot return by no longer allowing caregivers to return absentee ballots, among other limitations.
In 2020, Reynolds signed an executive order restoring the voting rights of felons following the completion of their sentences, excluding those with convictions for homicides and sexual abuse crimes.
Iowa hasn't passed any election-related bills in 2022, according to the Voting Rights Lab, though 26 such bills have failed.
Read more about changes in Iowa.
Mississippi
The state's four members of the House of Representatives are facing primary challenges, but are all expected to receive their parties' nominations.
Mississippi has not seen extensive permanent election changes in recent years. For the 2020 election, the state appropriated funds to voting precincts to hire more poll workers and provide "pandemic pay" to election officials. The state also made a temporary expansion to allow people in quarantine or caring for others in quarantine to vote in person before Election Day, and gave voters more time to return absentee ballots by mail.
This year, the state has passed two bills to restrict voting access, according to the Voting Rights Lab. One bill tightens the rules to make sure non-citizens cannot vote, enhances the cleaning of voter rolls and establishes audit procedures. The second bars private funding of election activities.
Read more about changes in Mississippi.
Montana
While Montana has previously been represented by just one member of the House — currently Matt Rosendale, a Republican who is likely to win reelection — the state gained a second district following the 2020 census. That district leans red, but will be hotly contested among multiple candidates in each party, including Republican Ryan Zinke, who served as secretary of the interior in the Trump administration.
In the past few years, Montana has introduced laws that both tighten and ease restrictions on voting.
In 2021, Republican Gov. Greg Gianforte signed a bill that set the deadline for voter registration as noon on the day before an election. He signed another that year that created a photo ID requirement to vote. Another law, designated to go into effect in July 2021 but delayed by lawsuits, prohibits political parties from participating in election-related activities on college campuses.
Some bills were passed to make it easier to vote, including laws that set requirements for accessible voting technology at every polling place during elections to facilitate the process for voters with disabilities. Another bill expanded ID options for registering and voting to include military IDs, tribal IDs and others.
Montana has not considered any bills related to elections in 2022, according to the Voting Rights Lab.
Read more about changes in Montana.
New Jersey
Because New Jersey holds its state elections in odd years, voters will be focused on congressional and local elections Tuesday. While most of the House races have incumbents who are expected to come out on top, one race to watch would be the 7th district's Republican primary. Tom Kean, son of former Gov. Tom Kean, could oust incumbent Democrat Tom Malinowski in November if he wins the primary tomorrow.
In recent years, New Jersey has passed several bills that increase voting access. In 2020, the state enacted a "ballot curing" law, requiring voters to be informed if their ballots were rejected, giving them 48 hours to rectify the errors.
A 2019 law removed a prohibition on voting for those on parole or probation after being convicted of a crime, while a 2021 bill worked to end prison gerrymandering. Additionally, New Jersey has more broadly expanded mail-in and early in-person voting.
According to the Voting Rights Lab, New Jersey has passed two election-related laws this year. One focuses on compensation for election workers, while the other concerns law enforcement at polling places and electioneering.
Read more about changes in New Jersey
New Mexico
One of New Mexico's highest profile primaries is the Republican nominating contest for governor. Five candidates are vying for the opportunity to challenge the Democratic incumbent, Michelle Lujan Grisham, who is seeking re-election in November. Mark Ronchetti, who ran unsuccessfully for an open Senate seat in 2022, leads the GOP pack, followed by state Sen. Rebecca Dow.
Another vital race is the Democratic primary for attorney general, in a state where border security and urban crime have been top of mind. Bernalillo County District Attorney Raúl Torrez faces state Auditor Brian Colón. The November race is almost certain to go to the winner of this primary, as a Republican has won the position just three times in New Mexico's history.
Many election changes made in 2020 in response to the Covid-19 pandemic were temporary, although he state did permanently enact same-day voter registration in 2019.
Additionally, in 2021, New Mexico created new rules for polling places on Native land. This included ensuring that such voting locations cannot be closed or eliminated without the consent of Native governments.
According to the Voting Rights Lab, New Mexico has not passed any additional election-related laws in 2022.
Read more about changes in New Mexico
South Dakota
The Republicans holding each of the top three statewide seats up for election in deep red South Dakota will face primary challenges from candidates further right on the political spectrum, though the incumbents are expected to win out.
Gov. Kristi Noem's challenger, attorney and former state House Speaker Steve Haugaard, has painted Noem and her policies as more moderate than truly conservative.
Meanwhile, Sen. John Thune is facing a primary challenge for the first time as an elected official. Running against him are former ally Bruce Whalen and educator Mark Mowry, who has made election denialism central to his campaign.
Finally, Rep. Dusty Johnson is facing state lawmaker, Taffy Howard who has attacked his tendency to work across the aisle
Recent changes to election law in South Dakota include measures that both restrict and increase access to voting.
On the more restrictive side, according to the Voting Rights Lab, South Dakota has passed one voting-related law this year, banning the use of private donations to fund elections. Additionally, recent laws require paper copies of registration lists in counties or vote centers with electronic records.
Other laws increase access to voting. A 2020 bill allows use of identification other than a driver's license for voter registration, easing the process of voting for many Native Americans who use tribal ID cards. Additionally, a law from 2021 allows voter registration records of domestic violence victims to be made confidential, allowing these victims to vote safely — though they must have an active protective order or proof of residence in a domestic violence shelter to qualify.