Senators may unveil Electoral Count Act reform proposal this week
https://twitter.com/davidmeyers?lang=en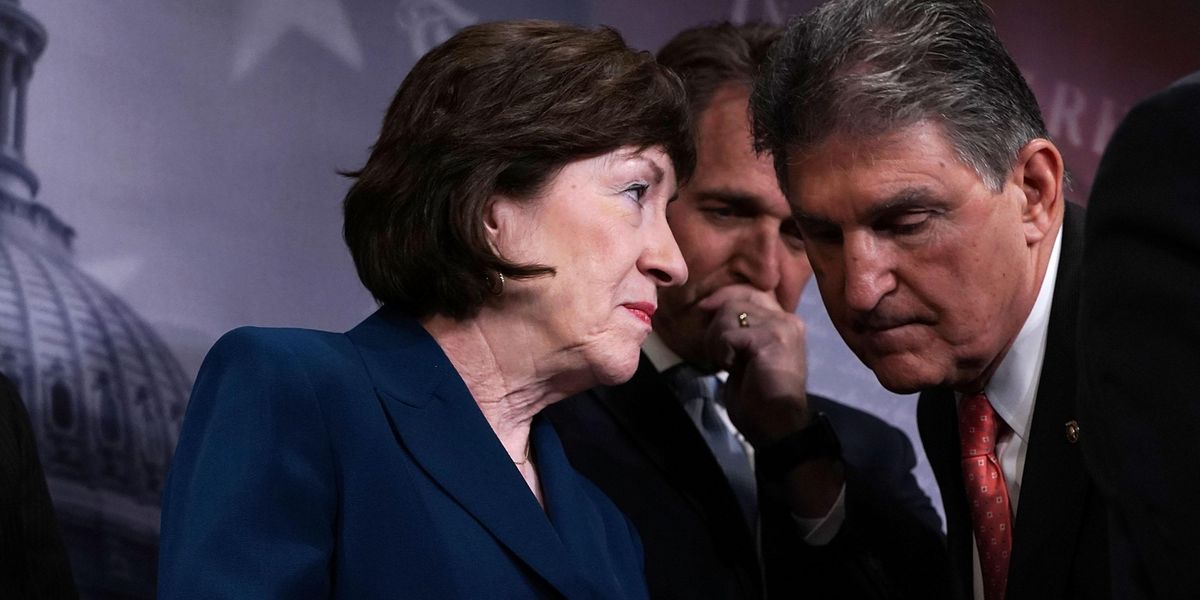 Alex Wong/Getty Images
A bipartisan effort to solidify the role of Congress and the vice president in certifying election results may move forward this week, as the committee investigating the Capitol riot prepares for another primetime hearing.

The Electoral Count Act sets the rules for finalizing presidential elections; Donald Trump and some of his supporters attempted to exploit ambiguities in the law in order to keep him in the White House. When that failed, thousands of people stormed the Capitol.
Republican Sen. Susan Collins, who is leading a partisan effort to update the ECA with Democratic Sen. Joe Manchin, told reporters Monday that their bipartisan group expects to offer legislation this week.
---
"This turned out to be a more complex task than we anticipated, as always is the case when you're delving into an 1887 law that has ambiguous and outdated language, but I do anticipate that our group will introduce the bills this week," Collins said, according to The Washington Post.
The ECA was passed after three states submitted multiple slates of electors in the 1887 presidential contest. In order to prevent future confusion, Congress passed a law that outlines the process and procedures for counting electoral votes. But the language is vague in some areas, including the role of the vice president – which Trump attempted to exploit by having Mike Pence overturn the results.
Sign up for The Fulcrum newsletter
Pence refused, Trump and many of his followers were outraged, and the insurrection ensued with some people even demanding that Pence be hanged.
According to the Post, the Collins-Manchin bill is expected to clear up ambiguities in the ECA. It will:
Set deadlines for states to change election rules.
Make clear that states cannot select electors after Election day.
Increase the requirement for Congress to object to a state's slate of electors (currently one member from each chamber).
State clearly that the vice president's role is purely ceremonial.
The nonpartisan group CommonSense American recently released survey data showing overwhelming support for reforming the ECA. The group found that 97 percent of Democrats and 86 percent of Republicans agree that the vice president's role in the process must be clarified.
CommonSense American also found strong support for other elements of the ECA reform bill, including 80 percent support for barring states from changing how electors are selected after Election Day, and 76 percent backing for making it more difficult for members of Congress to object to a state's electoral slate.
The committee investigating the Jan. 6 riot will hold its ninth – and second primetime – hearing Thursday. The panel's members will focus on Trump's actions on that day. Matthew Pottinger, who served on the National Security Council, and former White House press aide Sarah Matthews are both expected to testify. Both resigned their positions in response to the insurrection.