What would have made the Boebert-Omar call a positive experience?
https://twitter.com/davidmeyers?lang=en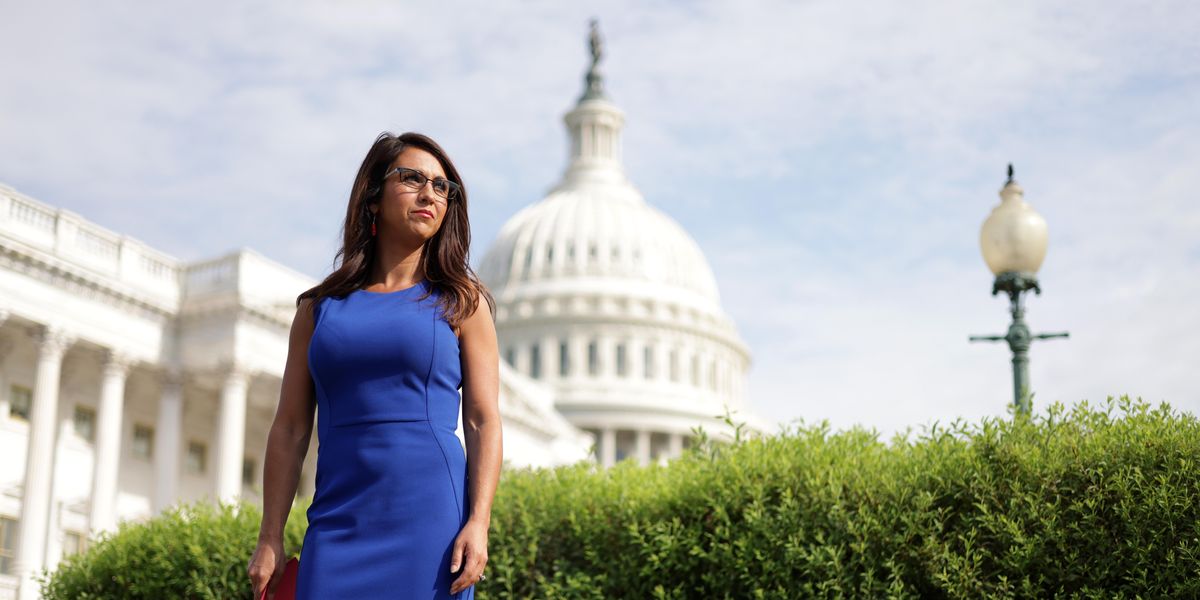 Alex Wong/Getty Images
Last week, GOP Rep. Lauren Boebert made Islamaphobic remarks suggesting a Democratic colleague, Rep. Ilhan Omar, might be a terrorist. When the two spoke Monday, the conversation quickly devolved and the war of words continued as each later told her side of the story.

But perhaps their conversation could have been more positive, more productive, if the two lawmakers had the benefit of counsel from experts in civic discourse and bridge building.
The Fulcrum reached out to such professionals to see how they would have guided the conversation.
---
Boebert had already raised the ire of many on the left by referring to Omar as part of the "jihad squad," a play on the self-styled "squad" of House progressives who include Omar, Rep. Alexandria Ocasio-Cortes and others.
But over the weekend, things escalated following the release of a video in which Boebert recounted getting in an elevator with Omar.
"I look to my left, and there she is. Ilhan Omar. And I said, 'Well, she doesn't have a backpack, we should be fine,'" said Boebert, who aded that it was "not my first 'jihad squad' moment."
The two spoke on Monday, but the conversation grew heated and ended abruptly.
But experts in civil discourse believe a different approach could have led to a more positive outcome. Four such people shared their thoughts with The Fulcrum.
Sign up for The Fulcrum newsletter
Bruce Bond, co-founder and CEO, Common Ground Committee:
"Apologies that aren't perceived by the receiver as heartfelt never work. Neither do they work when the receiver decides to use the situation to demand more than the apologizer is prepared to give at that moment. When those things are part of the apology conversation the situation is likely to become more contentious, which is exactly what happened. That is unfortunate as the opportunity was there to set the foundation for building a working relationship that over time could have benefited both individuals and therefore the country."
Kristin Hansen, executive director, Civic Health Project:
"When intense conflict arises between two individuals, repairing that conflict may require a lengthy process, not just a one-off interaction. Ideally, the parties will try to spend time together in person, either 1:1 or supported by a third party who can help mediate the interaction. Multiple interactions may be needed, with the aim of building rapport, trust, and warmth over time. Importantly, and this is the really hard part, both parties must be firmly committed to focusing on the relationship itself, not on 'scoring points' or achieving outward goals in the public sphere. Jumping to demands or ultimatums too early in this process can damage any fragile gains in the relationship."
Carolyn Lukensmeyer, former executive director, National Institute for Civil Discourse:
"Unfortunately, this phone call was doomed from the outset as the intent of both parties was clearly to get the other party to change their behavior. In an already polarized, divisive situation that intent is unachievable and will predictably escalate the situation.
"For two people who are already at such deep odds, the only approach that might work would be genuine curiosity that would lead to understanding more about what has brought the other person to hold their views. What in their life experience leads them to believe what they believe. So the goal would be mutual understanding rather than behavior change.
"Again, the possibility of this in such a public process where insults have been shared before is highly unlikely."
Manu Meel, CEO, BridgeUSA:
"According to reports, the phone call exchange between Rep. Boebert and Rep. Omar ended abruptly because Rep. Omar claimed that Rep. Boebert refused to 'publicly acknowledge their hurtful and dangerous comments.' Meanwhile, Rep. Boebert claimed that Rep. Omar was demanding more than what was warranted. This is an example of the involved parties having different expectations when entering a heated dialogue. A more effective approach to this call should have involved both parties attempting to clearly understand each other's perspective. By recognizing the value systems that underpin people's actions and beliefs, we are more likely to approach a conversation with the intention to understand and accommodate, rather than to incite and win."