Democratic state officials call on Biden to boost election funding
https://twitter.com/davidmeyers?lang=en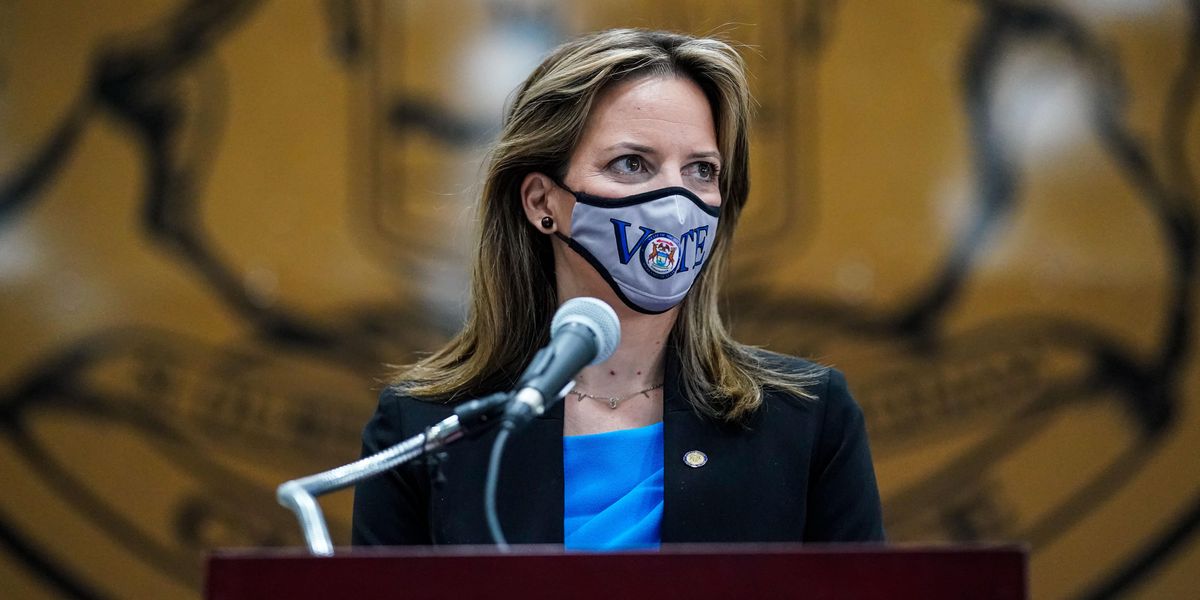 Kent Nishimura/Los Angeles Times via Getty Image
Editor's note: This story has been updated to make clear that proposed election spending has not been included in enacted spending bills. It was included in proposed legislation that has not passed.
The top election officials in 14 states on Monday asked the Biden administration to include billions of dollars for election infrastructure in the next budget proposal, citing the financial strain of Covid-19, cybersecurity and a shift to voting by mail.

The request — for $5 billion in fiscal 2023 and a total of $20 billion over 10 years — would go toward equipment, facilities, training and security, according to a letter signed by 14 state officials.
All signatories are Democrats, except Veronica Degraffenried, the nonpartisan acting secretary of state in Pennsylvania. She has been nominated for the post by Democratic Gov. Tom Wolf.
---
"As the lead election officials of our respective states, we are entrusted with conducting, funding, and supporting local, state, and federal elections in jurisdictions across the country," the letter states. "Election security and integrity are a vital cornerstone of our democracy. But because of years of underinvestment by the federal government, too many voters and election workers contend with elections infrastructure that has reached the end of its shelf life."
Sign up for The Fulcrum newsletter
While much of the letter focuses on the need to update systems and equipment, it also mentions ongoing threats against election personnel. It argues that "we're living in a climate where election workers are routinely being besieged, attacked, and threatened," and points to a Homeland Security Department notice warning of increased calls for election-related violence.
This request follows a similar pitch made to congressional leaders in September. But the extra funding has not been included in any enacted spending bills, so the state officials have turned to the White House.
"Secretaries of state from every part of the country are feeling a real sense of urgency around meeting the deep and growing election infrastructure needs at the local and state levels," said Michigan Secretary of State Jocelyn Benson. "We call upon President Biden to prioritize this funding in his 2023 budget proposal and to work with us and local election officials to ensure we have the support required to run secure and accessible elections for the short and long-term."
On Tuesday, the Election Infrastructure Initiative — which, like the letter, is associated with the nonpartisan Center for Tech and Civic Life, released a report that claims state and local governments need $53 billion over 10 years to modernize election infrastructure.
"Election administration is one of this country's most decentralized tasks. More than 10,000 jurisdictions, nearly all at the county or city level, manage our country's elections. Each jurisdiction is responsible for funding its own election infrastructure," the report states. "And dangerously for our democracy, that funding has not kept up with the deep and accelerating needs posed by cybersecurity threats, physical threats to election staff, and the growing need to provide voting options across different modalities, including in-person on election day, mail voting, and early voting."