Conservatives call for more federal funding for election security
https://twitter.com/davidmeyers?lang=en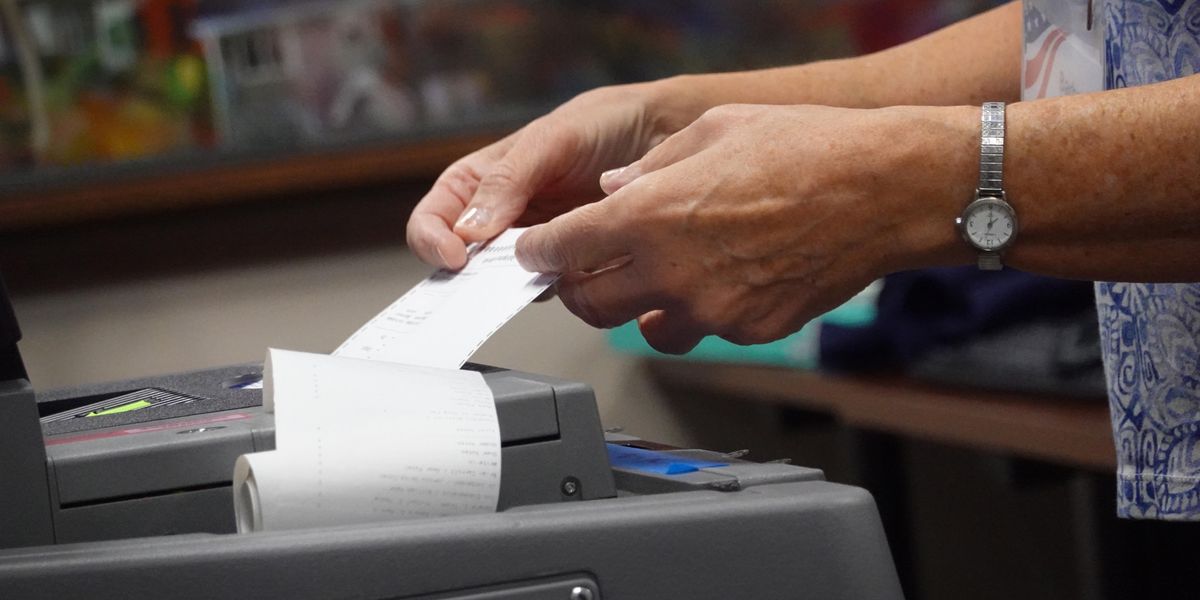 Scott Olson/Getty Images
Leaders of conservative think tanks and advocacy organizations are urging Congress to provide "robust and consistent" funding to state and local governments to bolster election security.

In a letter to House and Senate leaders, the signatories cite recent cyberattacks that threatened national security and the economy, saying those incursions demonstrate the need to protect election infrastructure.
---
"Leading computer science experts agree that hacking threats against US voting systems are growing and that increasingly out-of-date elections infrastructure make for relatively easy targets," reads the letter, which was signed by leaders of Americans for Tax Reform, R Street Institute and FreedomWorks, among others.

The letter details security risks to be addressed, including equipment and databases that can be easily hacked; identifies Russia, Iran, China and North Korea as potential attackers; and cites efforts by Republicans and Democrats to address the risks.
"In light of these recent cyberattacks, we urge you to support robust and consistent assistance to state and local governments to ensure the integrity of our nation's election infrastructure," they wrote.
The letter argues that the parties have an opportunity to build on common ground around shared security goals.
"There is growing bipartisan consensus that supports commonsense solutions to this challenge, including voter-verified paper ballots and audits," they wrote. "There is also strong support for better federal oversight of voting machine vendors and for strictly keeping voting and tabulation infrastructure off of the Internet."
Sign up for The Fulcrum newsletter
In 2020, Congress authorized the distribution of $425 million to the states to improve election security measures. That followed on the heels of the $380 million in grants approved in 2018.
This year, Democrats have packed additional election security provisions into the For the People Act, a comprehensive measure negotiated with West Virginia's Joe Manchin, a conservative Democrat who had opposed earlier electoral reform legislation. But both measures, along with the John Lewis Voting Rights Advancement Act, have been blocked by Senate Republicans this year.
"Across the board, our federal government is far too expansive and expensive, but there are times where it has a role to play. Protecting our elections against foreign threats and providing funding for election security are two such cases," said Matthew Gerner, a fellow in the governance program at R Street and a signatory on the letter.
"While there are some admirable provisions of the so-called For the People Act, the Freedom to Vote Act and the John Lewis Voting Rights Advancement Act, they make the problem of an expansive and expensive federal government even worse," he said. "The For the People Act and the Freedom to Vote Act infringe on free speech rights, and all three bills shift control over elections from state and local governments to Washington, DC. None of them are the right path for federal election legislation."
The National Election Defense Coalition, which works with groups on the left and the right to secure elections, helped organize the letter.
"Today, the issue of federal funding and prudent standards for paper ballots and audits are national priorities," said NEDC President Ben Ptashnik. "With clear liberal, centrist and conservative support, Republican leaders in Congress and conservative Democratic Senators like [Joe] Manchin, should do whatever it takes to overcome obstructionism and rebuild confidence in American democracy."