How blue states have overhauled their election systems, Part II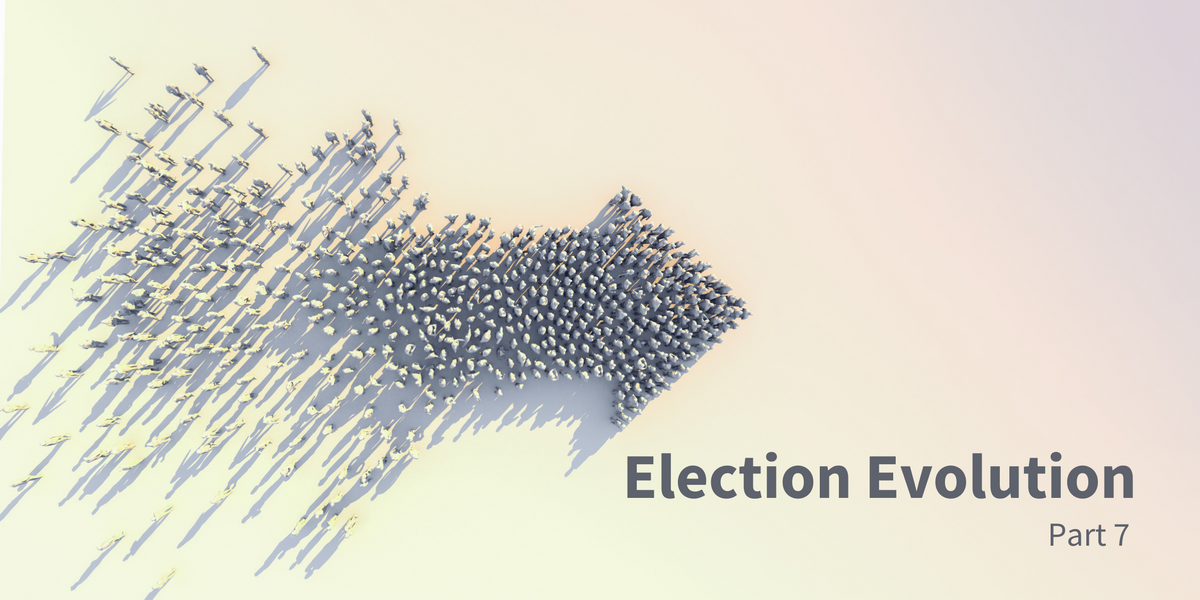 whyframestudio/Getty Images
Editor's note: This story has been updated to correct information about changes in Virginia laws.
This is the seventh in a series of articles examining changes to voting laws in every state.
The ongoing election evolution in the United States, while in large part catalyzed by the Covid-19 pandemic, has been building momentum for years.
Many states were already undergoing major overhauls to their election systems leading up to the 2020 election, even before the pandemic gripped the nation. And in the aftermath of the presidential contest, states have doubled down on voting reforms.
To provide a comprehensive analysis of the voting law changes in every state and Washington, D.C., since 2019, The Fulcrum compiled data from the Voting Rights Lab, the National Conference for State Legislatures, the Brennan Center for Justice, and state statutes and constitutions. This sixth installment focuses on the four reliably Democratic states and the District of Columbia. The next part will round out the blue state report.
In recent years, Democrats have held the governor's mansion and both chambers of the legislature in New Jersey, New Mexico, Rhode Island and Virginia (although Republicans won all of the top executive offices and control of the House in Virginia's 2021 elections). Of these four states, Virginia made the most extensive changes to its election laws, followed by New Jersey. The other two states made few permanent changes over the past three years.
Sign up for The Fulcrum newsletter
---
The chart below provides an overview of how voting practices have changed or remained the same in these states over the past two years. A more detailed explanation of each state's changes follows.
More from Election Evolution:

How blue states have overhauled their election systems, Part I
How the 5 most populous states have overhauled their election systems
How the 5 vote-by-mail states have overhauled their election systems
How 5 swing states have overhauled their election systems
How the 4 early primary states have overhauled their election systems
How 5 Southern states have overhauled their election systems
New Jersey

Not only do Democrats control the "trifecta" (the governor's mansion and both chambers of the Legislature), but for the time in state history there are now more registered Democrats than unaffiliated voters.
Over the past three years, those Democratic leaders have pushed through numerous changes to the election laws and procedures.
In 2020, the state enacted a "ballot curing" law to support the growth in voting by mail. Voters can access a confidential, free system to see whether their absentee ballot was accepted for counting. The measure also states that mail-in ballots cannot be rejected for a physical defect. County boards of election must record the rejection of a voter's ballot and notify them within 24 hours of the decision to reject the ballot. The voter would have up to 48 hours prior to the date of final certification to provide a fix for their ballot via a "cure form."
A 2019 bill removed a prohibition on voting for people who have been convicted of crimes but are on parole or probation. Another bill, enacted in 2021, prohibited prison gerrymandering — the practice of counting prison inmates where they are incarcerated, rather than their home addresses, for the purposes of redistricting — for federal, county, and municipal districts. Under the previous law, prison gerrymandering had been ended only for state legislative districts.
There were also several minor legislative changes enacted since 2019:
In 2021, the state made permanent an in-person early voting system, with voting windows varying based on the type of election.
The deadline for receipt of mailed-in ballots and certification of elections was extended in 2020.
Another 2020 law requires county boards of election to establish ballot drop boxes in each county at least 45 days before election.
That same year, the state enacted a law that allows for electronic signatures for all candidate, recall, initiative, and referendum petitions while New Jersey remains in a state of emergency.
A 2019 law granted permanent vote-by-mail registration to voters who filed to vote by that method from 2016 to 2018.
New Jersey was among the states that switched to a primarily all-mail election during 2020, in response to the pandemic. Gov. Phil Murphy announced in early 2021 that the state would return to in-person voting.
New Mexico

New Mexico has been a reliably blue state since 1992, although George W. Bush eked out a win during his 2004 re-election campaign.
The state made temporary election changes during the pandemic. However, over the last few years, the Legislature only passed one significant, permanent measure for elections taking place during non-emergency times: the enactment of same-day voter registration in 2019.
In April 2021, the Legislature created new rules for polling places on American Indian lands, some of which are only for periods of declared emergencies, including:
Any closing or consolidation of polling places on Native American lands or changes to the days or times when voting is allowed require the consent of Native governments.
Under certain parameters, the county clerk must open an Election Day polling place on Native lands, and possibly provide an alternate voting location.
During non-emergency times, the bill also specifies that the elimination or consolidation of a polling place on Native land would require a written agreement from the Native nation, tribe or pueblo on which the polling place is located.
Rhode Island

Rhode Island government has been predominantly led by the Democratic Party since the Great Depression, and the party currently holds the trifecta.
In the past three years, the General Assembly has made a few changes to election laws and procedures. The majority have been relatively minor tweaks For example, in 2020 the state approved a process by which voters can register and cast emergency mail ballots on the same day.
Other changes, all enacted in 2019, include:
A law provides that a voter may use proof of identity even if it has expired no more than six months prior to the date of voting.
The state established 7 a.m. as the uniform time to open polling places and declared that all ballots cast by military and civilian citizens residing outside the U.S. will be counted when received by 4 p.m. on the third day after the primary or the seventh day after the general election.
Rhode Island extended the absentee ballot deadline for military voters.
Voters who make a mark, rather than provide a signature, can provide proof of identity without need for an affidavit by election supervisors.
The state loosened the rules for primary voting by passing a law that allows unaffiliated voters to participate in party primary.
Virginia
State lawmakers and Gov. Ralph Northam, who have enjoyed unified Democratic control but will give way to Republicans in 2022, enacted sweeping election reform legislation this year. The new laws focus on increasing access to the polls, specifically for historically marginalized groups.
This year, Northam signed the Voting Rights Act of Virginia, which provides protection against voter suppression and discrimination. It requires local officials to seek pre-approval for any voting changes and allows individuals to sue on the basis of voter suppression. The bill also creates the Voter Outreach and Education Fund to educate voters on their rights.
Virginia also implemented several measures to expand mail voting accessibility. The list of acceptable reasons for requesting an absentee ballot was eliminated so anyone can vote by mail. First-time voters are no longer required to vote in person, and voters may also cast emergency ballots through a designated representative if they are injured or ill on Election Day. Furthermore, the early voting period was extended to include Sundays.
Additionally, the state adopted a 45-day window for no-excuse absentee voting and established a permanent absentee list, which allows voters to sign-up only once to receive mail-in before every election.
Accommodations for voters with disabilities were also approved. For example, election officials are now required to provide screen reader assistive technology for voters with a visual impairment. Officials are also required to provide an outer return envelope that includes a tactile marking that identifies it as such. Ballots may no longer be rejected due to the placement of a voter's signature or address.
Finally, the possession of a firearm is prohibited within 40 feet of any entrance of a polling place except by police officers and security guards. The ban is in force from an hour before the polling place's opening until an hour after closing, and it applies during the early voting period as well..
Other recent voting changes include:
Same-day voter registration and automatic voter registration are allowed.
Voters are also no longer required to present a photo ID at the polls. A valid student photo identification card issued by any institution of higher education may also be used as a form of identification.
Election day is designated as a state holiday.
The governor is allowed to authorize an extension to the deadline for online voter registration in the event of a malfunction/issue. This extension also applies to in-person and mail voting.
County election officials must designate an absentee ballot drop-off location at multiple locations at least 55 days before Election Day.
Officials must verify absentee ballots upon receipt and contact any absentee voter who returns their ballot by the Friday before Election Day with an issue that could lead to the ballot's rejection.
The state must provide prepaid return postage for absentee ballots.
Election officials cannot reject a ballot due to an unsealed envelope or if it is missing the full name or date.
A person at least 16 years of age may now register to vote.
Authorities are permitted to begin processing absentee ballots by noon on Election Day. Existing law allowed authorities to start at 3 p.m.
All voters are permitted to use curbside voting during a declared state of emergency due to Covid-19. Existing law only permitted voters with disabilities or who were 65+ to use curbside voting.
Election officials cannot void an absentee ballot due to a missing witness signature if the ballot was cast during a declared state of emergency
Cities and counties may work with a third party for the printing, assembly, and mailing of absentee ballots.