A case for Norway's Rehabilitation Oriented Prison System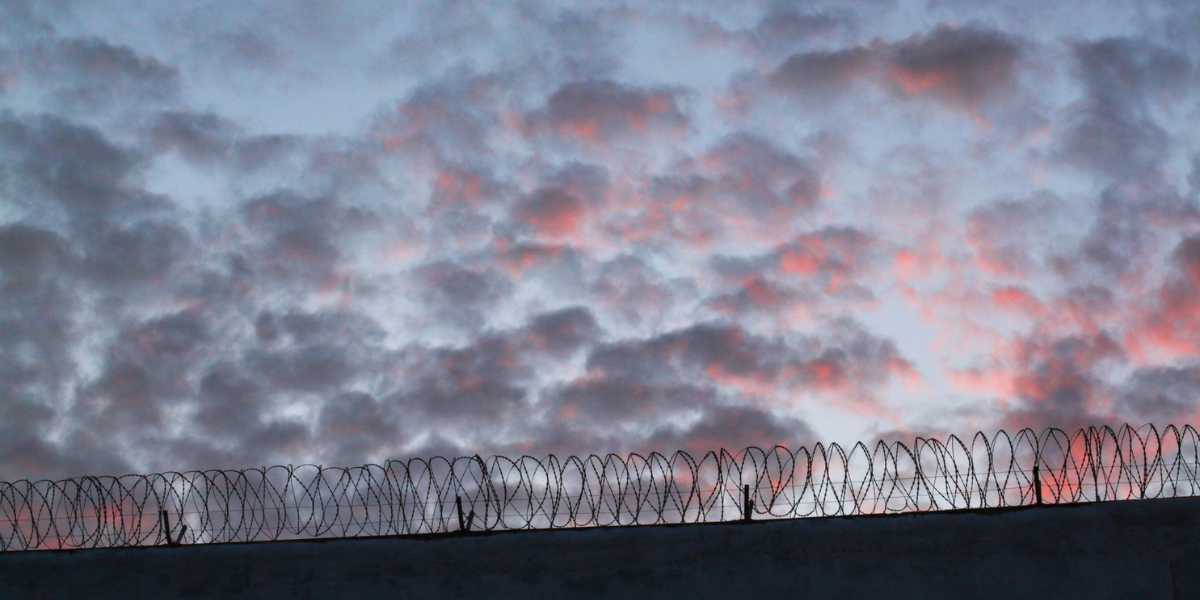 Getty Images
Leland R. Beaumont is an independent wisdom researcher who is seeking real good. He is currently developing the Applied Wisdom curriculum on Wikiversity.
In the realm of criminal justice, a fundamental question persists: should incarceration primarily serve as a means of punishment or an opportunity for rehabilitation? The conventional approach in many countries, particularly the United States, has been to focus on punitive measures in the belief that harsh sentences act as a deterrent to crime.
---
However, Norway's remarkable experiment with a rehabilitation-oriented prison system offers a compelling alternative. This approach questions the necessity of retribution and instead advocates for quarantine as a sufficient means to ensure public safety. By drawing on examples from Norway, we can explore how this approach has led to lower incarceration rates, homicide rates, recidivism rates, reduced costs, and a deeper fulfillment of victim rights.
One of the key premises of the Norwegian model is the concept that quarantine—separating offenders from society to protect the public—is sufficient to maintain public safety. This starkly contrasts with the punitive measures predominant in many other nations. Norway's approach underscores that the primary purpose of incarceration should be to safeguard the public from those who pose a risk, rather than as a tool for punishment. This approach aligns with a broader understanding of justice, where the emphasis is placed on rehabilitation and the eventual reintegration of individuals into society as law-abiding citizens.
Sign up for The Fulcrum newsletter
One of the most noteworthy outcomes of Norway's approach is the significantly lower incarceration rates compared to countries that lean heavily on retribution. In the United States, for instance, the incarceration rate remains one of the highest globally, with nearly 700 out of every 100,000 individuals behind bars. This high rate reflects the punitive approach, where even non-violent offenders can receive lengthy sentences. In contrast, Norway boasts one of the lowest incarceration rates worldwide, with just 54 individuals out of every 100,000 in prison. This striking disparity reveals that quarantine alone can be effective in maintaining public safety without resorting to mass incarceration.
Additionally, Norway's focus on rehabilitation over punishment has translated into lower homicide rates. By offering prisoners a chance to reform and acquire the skills necessary to lead lawful lives upon release, Norway has fostered a system where violence is not the norm. The United States, on the other hand, has grappled with persistently high homicide rates, reflecting the shortcomings of its punitive and retribution-based approach to incarceration.
A crucial indicator of the success of the Norwegian model is its remarkable reduction in recidivism rates. In the United States, where punishment often takes precedence over rehabilitation, over two-thirds of released prisoners find themselves back in the criminal justice system within two years. Norway, in contrast, has achieved a recidivism rate as low as 20%. This astounding difference underscores the efficacy of rehabilitation in reducing reoffending and enhancing public safety, rendering punitive measures unnecessary.
Financial considerations further underscore the advantages of the rehabilitation-oriented model. The United States spends vast sums on maintaining its extensive prison system, with an annual cost of approximately $31,000 per inmate. In stark contrast, Norway allocates roughly three times that amount, investing approximately $93,000 per inmate per year. While the U.S. may spend significantly less per prisoner, the rehabilitation model's long-term benefits have a more profound impact on the economy. Fewer individuals in prison translate into more capable adults available for employment, leading to economic productivity gains that counterbalance the initial investment. Moreover, prisoners leave the Norwegian system with improved skills, higher confidence, and enhanced self-respect, contributing positively to society.
In examining the rehabilitation-oriented prison system, one should also consider the rights and well-being of crime victims. Traditional punitive measures tend to prioritize the punishment of the offender over the rights and needs of victims. In Norway, the emphasis is on restorative justice, wherein both offenders and victims are given the opportunity to engage in a dialogue and reach a resolution. This approach ensures that the rights and voices of victims are respected and acknowledged, demonstrating that public safety and victim rights can coexist without retribution.
In conclusion, Norway's rehabilitation-oriented prison system offers an enlightening case study that calls into question the necessity of punitive measures in criminal justice. The Norwegian model underscores that quarantine is sufficient to protect public safety, with lower incarceration rates, homicide rates, and recidivism rates serving as clear indicators of its success.
Furthermore, the reduction in costs and the emphasis on victim rights demonstrate that a rehabilitation-oriented approach is not only effective but also economically and morally sound. It is a compelling argument for reevaluating punitive practices in favor of a system that prioritizes rehabilitation, human dignity, and the long-term well-being of both offenders and society as a whole. Norway's journey should serve as a testament to the transformative power of a system built on compassion and rehabilitation, raising vital questions about the way nations approach justice and the role of punishment within it.
ChatGPT generated this essay responding to the prompt: "Write an essay called 'Quarantine without retribution.' Draw on examples from Norway's rehabilitation-oriented prison system. Emphasize that quarantine of offenders is sufficient to ensure public safety and that punishment is unwarranted and unnecessary. Address public safety, incarceration rates, homicide rates, recidivism rates, total costs, and victim rights."