Invitations prompt a surge in absentee ballots for Michigan primary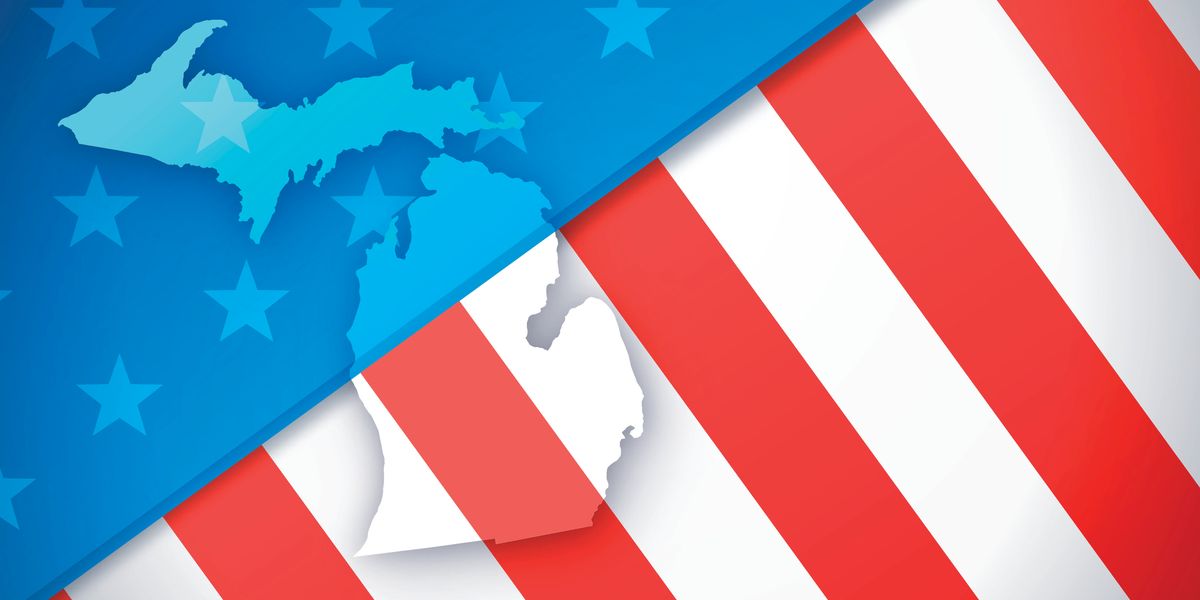 filo/Getty Images
Michigan's primary is a month away but more than 1.3 million people have already asked for mail-in ballots, three-and-a-half times the number four years ago. A million Michiganders already have their ballots in hand.

The numbers were detailed Wednesday by the office of Democratic Secretary of State Jocelyn Benson. They suggest her decision to send absentee ballot applications to all registered voters statewide will assure solid turnout in the nominating contests, no matter the intensity of the coronavirus pandemic in August.
That could increase the likelihood everyone in the state is invited to vote remotely again come November, producing even more significant participation in the presidential election — when Michigan's 16 electoral votes are central to the strategies of both candidates.
---
Benson announced in May that she would pay for county clerks to send mail-in request forms to all 7.7 million of the state's voters, hoping to minimize crowding at polling places in August because of Covid-19.
That prompted President Trump not only to lambaste her on Twitter but also to threaten to withhold federal funding to the state, something he's largely powerless to do by himself. The outburst was one of his first prominent tirades against voting-by-mail, which he maintains without any credible evidence will fuel election cheating.
Sign up for The Fulcrum newsletter
He also alleges without evidence the practice boosts the blue vote over the red vote, although it's true that Democrats believe an aggressive effort to persuade people in Detroit and other urban centers to vote by mail will assure Joe Biden defeats Trump, who carried the state by just 10,704 votes last time.

Absentee voting participation shot up in Michigan after the state's voters approved a ballot measure two years ago allowing absentee voting for no reason. A quarter of all votes were cast that way in 2018, in line with the national share.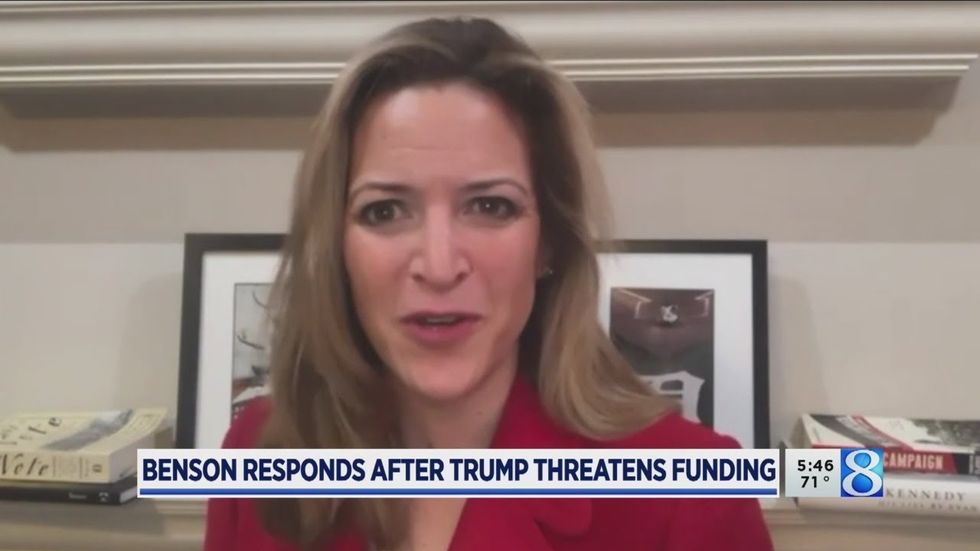 Chiara Vercellone, Medill School
Michigan sends absentee ballot applications to 7.7 million people ahead of Primaries and the General Election. This… https://t.co/O2Y8dXRvmd

— Donald J. Trump (@Donald J. Trump) 1589998381.0
Michigan did not send ballots to registered voters like President Trump said. Michigan Secretary of State Jocelyn Benson, who has encouraged all voters to vote by mail for all elections held this year, announced Tuesday all 7.7 million registered voters would receive applications to vote by mail in the August primary and November general elections.
Responding to the president, Benson noted that her office was sending applications, not ballots, "just like my GOP colleagues in Iowa, Georgia, Nebraska and West Virginia." The applications sent out, Benson said, ensure "that no Michigander has to choose between their health and their right to vote."
In a similar tweet, Trump also accused the state of Nevada's election officials of sending mail-in ballots to voters. Earlier this month, Secretary of State Barbara Cegavske, a Republican, announced registered voters would start receiving mailed absentee ballots to vote for the primary, held predominantly by mail.