Bad handwriting can't stop you from voting in Texas, federal judge says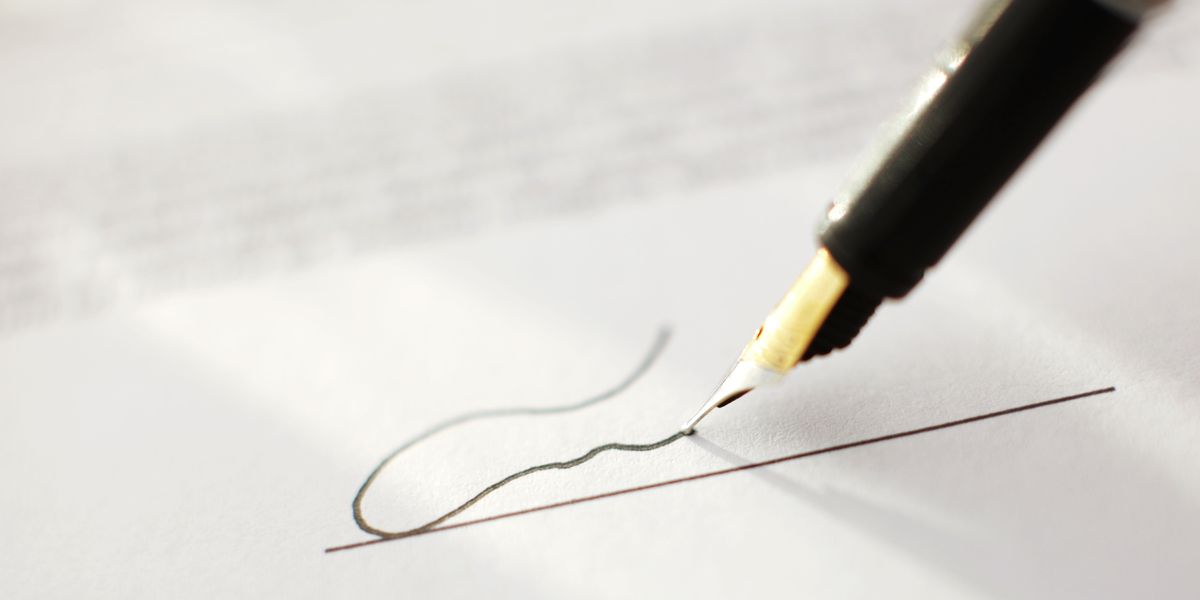 rolfo eclaire/Getty Images
Texans must be given a chance to prove they really did sign their own absentee ballots if the handwriting on the envelopes looks fishy to election officials, a federal judge has ruled.

If not quickly and successfully appealed by the Texas government, the ruling will guarantee the franchise to a relatively small but potentially pivotal group of voters in the nation's second biggest state, where the presidential race has become genuinely competitive for the first time in almost four decades.
Officials are expecting a record deluge of mailed ballots — especially from people older than 65, who have long been automatically exempt from the state's strict excuse requirements for voting remotely. They are also among the people likeliest to have signatures that have varied over time.
---
Local officials have been allowed to simply toss ballots after making subjective judgements about mismatched handwriting — at least 1,900 of them two years ago and 1,600 in the last presidential election, although in those elections mailed ballots accounted for just 7 percent of the total vote.

If the share of absentee voting soars as expected, so too will the number of potentially rejected ballots, in some cases to a number big enough to affect the outcome of close contests.
Sign up for The Fulcrum newsletter
On Tuesday, Judge Orlando Garcia of San Antonio said that arbitrariness "plainly violates certain voters' constitutional rights." He told the state to inform local election officials within 10 days it is unconstitutional to reject ballots based on a "perceived signature mismatch" without notifying voters and giving them a "meaningful opportunity" to sign again. The choices for the state's 254 counties, Garcia said, are to either to accept every signature or come up with a do-over procedure in the next eight weeks — one that starts with a phone call to the voters whose signatures don't look right.
The case began more than a year ago, long before the coronavirus pandemic turned once arcane procedures governing vote-by-mail into a top cause of civil rights groups. The suit was filed by two voters who were told, 10 days after Election Day as state law dictates, that their ballots had been rejected because the endorsement on the flap of a ballot envelope didn't look enough like other signatures on file. They were joined by groups that represent Texans with disabilities, veterans and young voters in arguing the state law violates the 14th Amendment.
Texas offers mail-in ballots to voters who are elderly, will be traveling during an election or who claim a disability or illness. It is one of six states, and the only potential presidential battleground, that has not relaxed those rules because of the public health crisis.
The ruling comes as mail-in ballots for the general election are almost set to go out to voters.
Joe Biden is actively campaigning to become the first nominee of his party since Jimmy Carter in 1976 to carry the state, which now has 38 electoral votes, and polling shows him with a realistic shot. Democrats are also in striking distance of picking up a Senate seat, as many as five House seats and control of half the state Legislature — all mainly because of the growth of the Latino and college-educated suburban populations.