Meet the reformer: Justin Giboney, who wants to put more Gospel into politics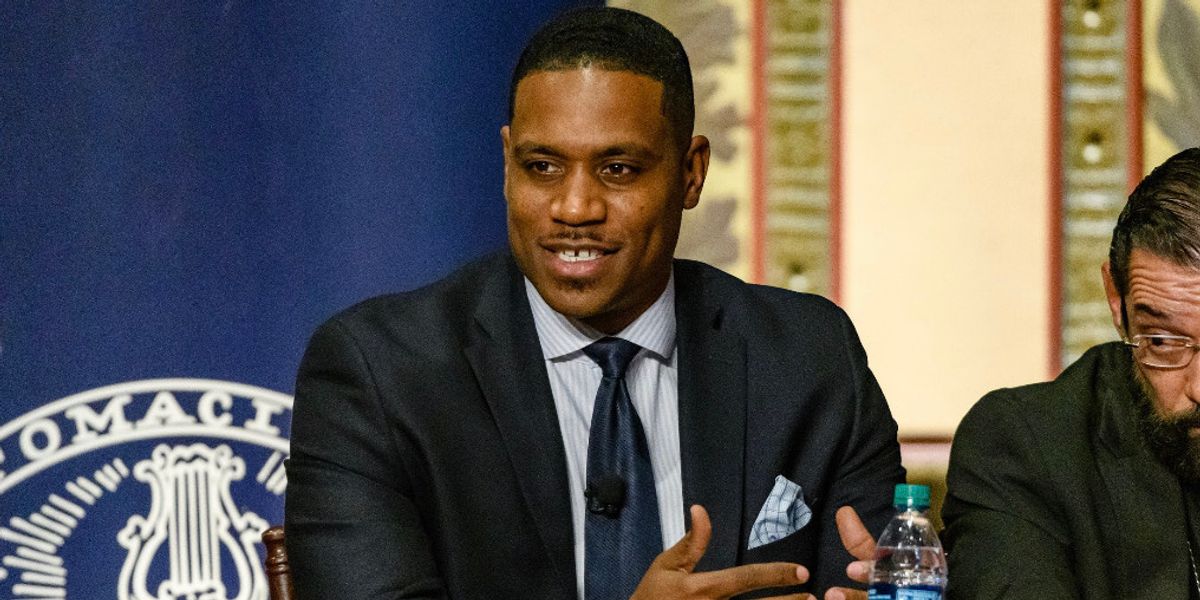 Georgetown University
In the 13 years since earning his law degree at Vanderbilt, where he played football as an undergraduate, Justin Giboney has been an attorney and political strategist in Atlanta. Two years ago he founded the And Campaign, which uses the logo (&) and describes itself as a coalition of urban Christians seeking to infuse American political culture with the Gospel. His answers have been lightly edited for clarity and length.

What's the tweet-length description of your organization?
A Christian civic organization that helps believers engage politics more faithfully through a framework that emphasizes the compassion and conviction of the Gospel of Jesus Christ.
Describe your very first civic engagement.
My father took me up to the Colorado state Capitol to watch the legislative process.
---
What was your biggest professional triumph?
Being invited to give the keynote speech at the Capitol for this year's Council of Christian Colleges and Universities conference.
And your most disappointing setback?
Losing a referendum to fund the Atlanta regions public transportation system in 2012. It not only set back the region, but made me question my interest and place in politics.
How does your identity influence the way you go about your work?
I always try to think about how those who paved the way for me would conduct themselves if they were given the opportunities that I have. What would they say in speeches to certain audiences? What decisions would they make under certain pressures? And how can I make sure I don't squander the legacy of the Civil Rights generation?
Sign up for The Fulcrum newsletter
What's the best advice you've ever been given?
Identify your core before you enter a new space or venture. Know what you're trying to accomplish and what lines you'll never cross.
Create a new flavor for Ben & Jerry's.
Vintage Vanilla on Vanilla
The West Wing or Veep?
Boardwalk Empire. (I never watched West Wing or Veep)
What's the last thing you do on your phone at night?
Listen to classic sermons.
What is your deepest, darkest secret?
I deal with the pain of having no musical talent by watching every music or musician documentary I can find.