Half of Americans want the internet to be a free speech zone. What does that mean?
https://twitter.com/davidmeyers?lang=en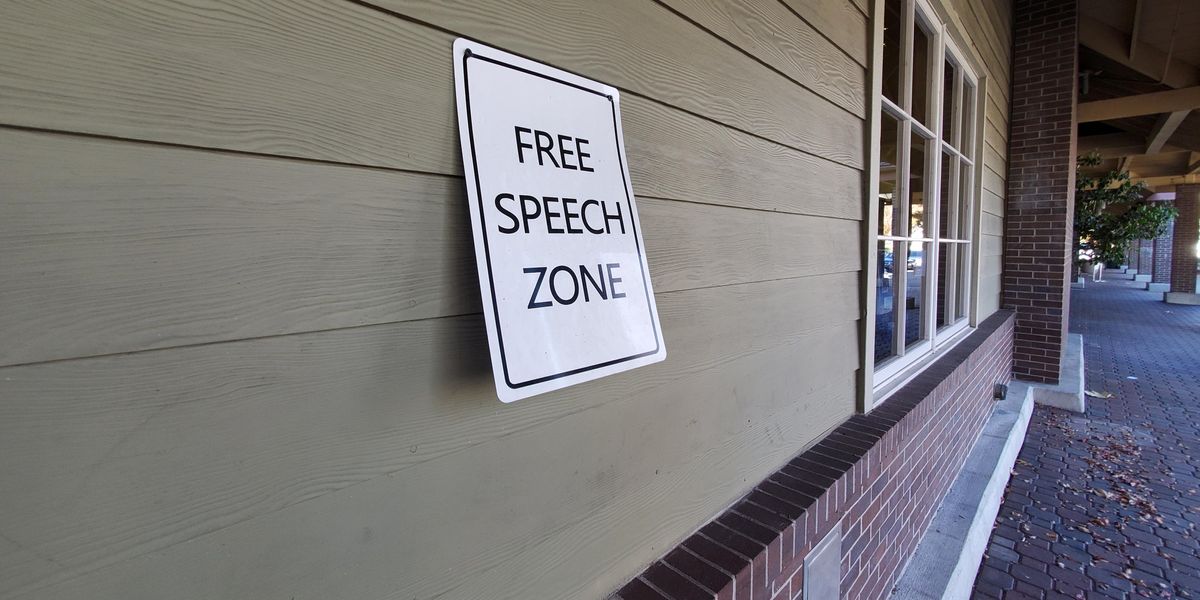 Smith Collection/Gado/Getty Images

Half of Americans want the internet to be a free speech zone. But what does that mean?
With Elon Musk preparing to take control of Twitter, users and observers are wondering what it will mean for content moderation on the platform. But there's a broader question surrounding free speech on the internet, and Americans are, as usual, divided along party lines.
Half of Americans believe the internet "should be a free speech zone, where speech should be uncensored," according to a new poll by YouGov, with Republicans far more in favor of the concept than Democrats.
---
Nearly three-quarters of Republicans (72 percent) agreed that the internet should be uncensored, compared to 34 percent of Democrats and 50 percent of independents. But that's a vague statement that leaves a lot to interpretation.

"I'm not even sure there's consensus of what a free speech zone actually means," said India McKinney, director of federal affairs for the Electronic Frontier Foundation, which advocates for digital privacy and free speech.
And as McKinney noted, the First Amendment protects people from government interference in speech. Private businesses are not covered and social media platforms must provide some content moderation unless they are willing to overwhelm users with spam.
Sign up for The Fulcrum newsletter
"It's actually impossible to completely stop content moderation," she said. "Truly eliminating content moderation means inundating people with spam. It keeps systems functional."
A number of conservative-focused social media platforms have been launched in recent years in an attempt to attract users away from Facebook and Twitter, which banned Donald Trump and other Republicans for spreading disinformation.
Those platforms, like Parler, Getter and Trump's own Truth Social, say they do not censor users. So far they have had mixed results in building an audience. Truth Social had a rocky launch and recently dropped down the list of most downloaded apps before surging back to the top this week.
Conservatives have long been critical of Facebook and Twitter, alleging the platforms uses algorithms that help the political left. However, conservative users like Ben Shapiro, Sean Hannity and Dan Bongino regularly have some of the most popular posts on Facebook.
Musk has said he wants Twitter to be a center for free speech that is fair to all parties.
For Twitter to deserve public trust, it must be politically neutral, which effectively means upsetting the far right and the far left equally

— Elon Musk (@Elon Musk) 1651091900
He attempted to explain his intent on Tuesday, but his explanation – "By 'free speech', I simply mean that which matches the law. I am against censorship that goes far beyond the law" – left many users concerned about the platform being a home for disinformation and hate speech.

And others found opportunities to tweak Musk himself.
FYI: We\u2019re blocked by Elon Musk.\n\nSo much for being \u201ccommitted\u201d to free speech.pic.twitter.com/iXsMQYq8v0

— Public Citizen (@Public Citizen) 1651008178
"When people like Elon Musk say they are 'free speech absolutists' we should treat that with a great deal of skepticism, especially coming from a billionaire who has often tried to squelch the speech of those under his employ and who operates within a broader political economy where essentially money equals speech," said Victor Pickard, co-director of the Media, Inequality & Change Center at the University of Pennsylvania's Annenberg School for Communication. "We are not talking about a democratically governed public square when we're talking about discursive spaces on the internet."
EFF touts the "Santa Clara Principles," which cover transparency and accountability, as a better way to manage content on social media.
Amid ongoing claims of "cancel culture," YouGov also asked people whether the internet makes it easier to share one's opinion without facing consequences. Here, the numbers were reversed.
Again, 49 percent of respondents agreed that the internet does make that easier. However, while 62 percent of Democrats said yes, only 46 percent of Republicans agreed (along with 45 percent of independents).
The survey of 1,000 adults was conducted March 22-25 and has a margin of error of 3.5 percent.