Bennett hopes an emphasis on fixing the system boosts his presidential bid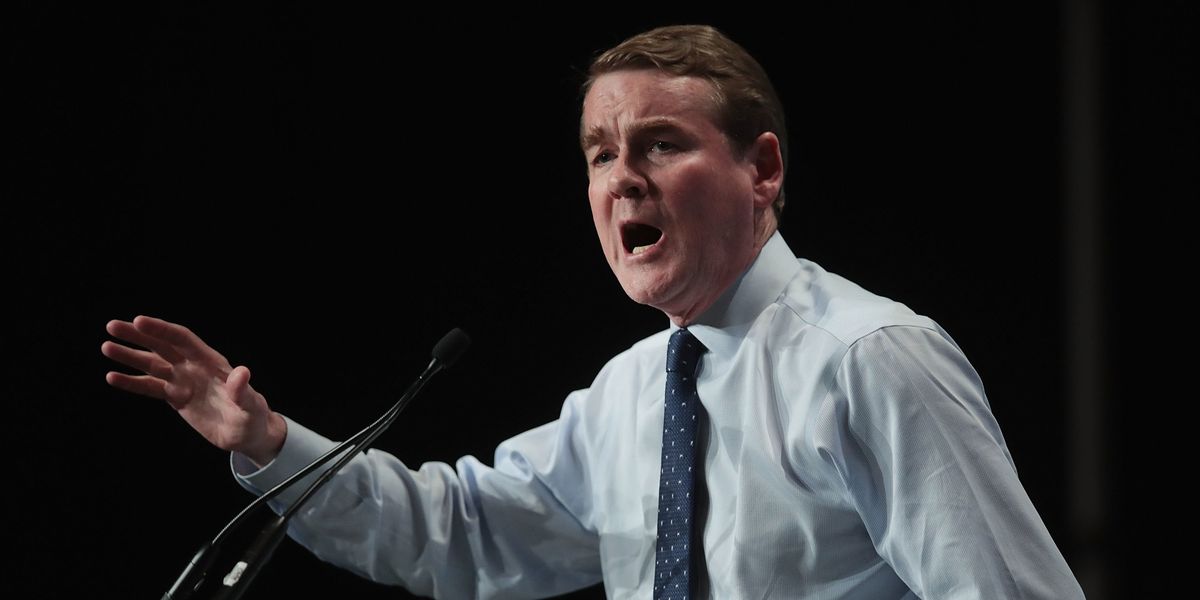 Scott Olson / Getty Images
Longshot presidential candidate Michael Bennet released a comprehensive plan Thursday for reforming the political system, vowing to make it "a top priority of mine" if he makes it to the White House.

Combined, the details of the Colorado senator's package – which touches on almost all the major aspirations of the democracy reform movement – and the signal that he'll prioritize the issue in the months ahead make him stand out a bit from the other 22 Democrats running for president.
---
And he has little time to waste if he wants to distinguish himself. Having entered the race relatively late, his minimalist standing in the polls and lagging fundraising mean he almost missed the threshold for an invitation to the first candidate debates.
In the end, though, he made the cutoff and will be on the June 27 stage for the second night of the faceoff in Miami. The nine others include frontrunners Joe Biden and Bernie Sanders, giving Bennet a pivotal moment for introducing his ideas for regulating campaign finance, limiting gerrymandering and controlling lobbyists.
In unveiling his platform, Bennett said that while large percentages of Americans favor action on a variety of important issues – including controlling gun violence, revamping the immigration system and responding to climate change – nothing is getting done in Washington because of the broken political system.
Sign up for The Fulcrum newsletter
"His plan is yet another sign that he's committed to rooting out corruption and putting people first," said Tiffany Muller of End Citizens United, which advocates for much stricter regulation of money in politics, adding that she hopes other Democratic presidential candidates make the issue "a pillar of their campaigns."
Bennett's plan, which he announced on Twitter, includes a laundry list of ideas popular with many of the Democratic presidential candidates.
Bennet's proposal includes:
A constitutional amendment to overturn the Citizens United court ruling allowing unlimited spending by corporations and individuals on campaigns.
A lifetime ban on former members of Congress becoming lobbyists.
Automatic voter registration, same-day voter registration and expanded early voting nationwide.
Protections against partisan gerrymandering, voter suppression and interference by foreign countries in U.S. elections.
Bennet's plan also calls for reforming the Federal Election Commission by reducing the size of the panel to five from six, so there can be no deadlocked votes; requiring candidates for president and vice president to release 10 years of tax returns, and providing more government resources to protect of our voting systems.