Bridge Alliance Education Fund will take over and refashion The Fulcrum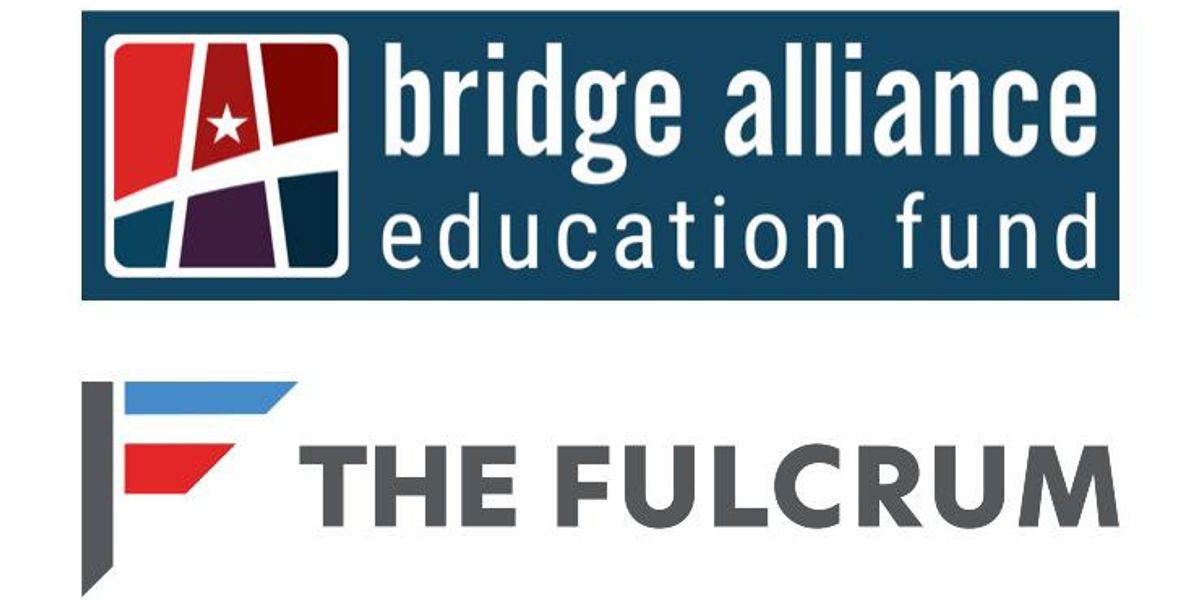 The Fulcrum is getting a new owner, and a somewhat different mission.

The Bridge Alliance Education Fund announced Tuesday that it will take over next month and reposition the nonprofit digital news and commentary site in partnership with a public relations firm. Issue One, among the more prominent cross-partisan political reform groups in Washington, had created The Fulcrum in 2018 with a commitment to focus rigorous journalism on efforts to reverse the dysfunctions plaguing American democracy.
Terms were not disclosed, but Issue One and The Fulcrum leadership had struggled to raise money to sustain the project in recent months, despite a steadily growing audience at a time when democratic norms faced unprecedented stress. The Bridge Alliance Education Fund itself was among several original funders to sharply reduce their contributions.
---
The organization is the funding and communications arm of the nonprofit Bridge Alliance, a coalition of 90 groups that advocate for an array of policies they believe would achieve central goals of the democracy reform movement — more competitive elections, influenced less by money than by enhanced civic engagement, leading to transparent and effective governance "with a country-before-party mindset."
In an email to those members, Bridge Alliance leaders made clear The Fulcrum's identity would soon be altered.
Sign up for The Fulcrum newsletter
"We hope we can count on your continued support as we strike the proper balance between maintaining impeccable journalistic standards and magnifying the voices of all Americans yearning for a healthier governing system," Board Chairman David L. Nevins and CEO Debilyn Molineaux said, promising to soon "share increased possibilities of amplification" of the messaging of umbrella group members.
To that end, they have tapped the Baltimore-based marketing and public relations firm Nevins & Associates. (Its owner is not related to the Bridge Alliance's Nevins.) It will be "overseeing the future success and continued growth of The Fulcrum," Senior Vice President Mitchell Schmale said, with the goal of finding "new and diverse audiences that are interested in supporting a healthy democracy."
That is different from The Fulcrum's approach of the past 29 months. A focus on the debates over dozens of different ideas for bettering the political process — tighter campaign finance rules, alternative election methods, ending partisan gerrymandering and the like — dominated the first year, along with reporting on how fix-the-system promises were only tangential to the nascent presidential race.
But two profound and simultaneous threats to democracy upended coverage: The pandemic put the country's ability to conduct fair and comprehensive voting to an extraordinary test, while President Donald Trump's campaign of lies about fraud have restored voting rights as a topic of national prominence.
"While rooting for our democratic institutions to get stronger, we have no rooting interest in any of the prescriptions out there," the site's mission statement has said. "Our journalistic role is to help you by bringing a clear and unbiased eye to the debates."
The Fulcrum's new strategy will be to "to reach people where they are and help them connect to the reforming democracy movement," BAEF said, and unbiased reporting on efforts to make the American "democratic republic less partisan and more diverse" will remain only "part of its ongoing mission."
The Fulcrum's original publisher, David Meyers, will remain at least temporarily, to "ensure a seamless transition."
"We launched The Fulcrum at a time of intense interest in fixing our country's political system," Issue One CEO Nick Penniman said. "We are pleased that The Fulcrum will be able to continue its important work and reporting."