How to end foreign money in politics? Progressive group has a bold idea.
https://twitter.com/saramswann?lang=en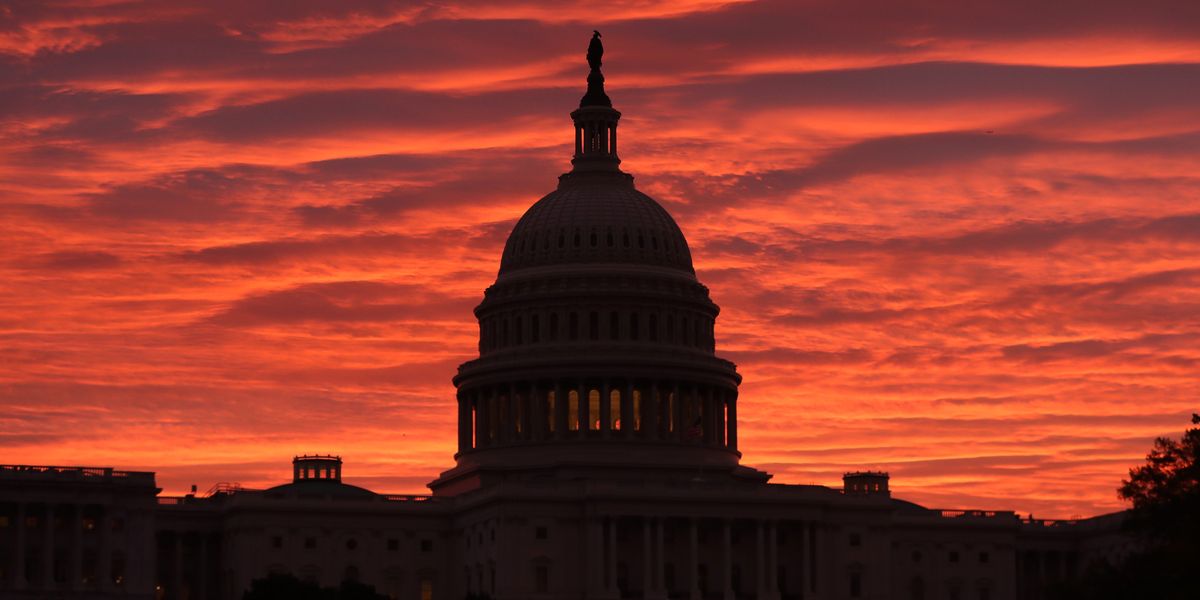 Mark Wilson/Getty Images
Foreign election interference is among the most troublesome challenges confronting democracy now — and not just by America's adversaries who hack votes and spread disinformation. Federal law is written to prevent allies and enemies alike from spending foreign money to influence American politics. But the loopholes are ample and they've been exploited for decades.
The Center for American Progress, one of the country's most prominent progressive public policy advocacy groups, has stepped forward with a solution — albeit a lofty one. On Thursday it outlined an ambitious proposal to virtually eliminate spending on U.S. campaigns by businesses under even minimal foreign influence.
As with so much else on the democracy reform agenda, however, the odds are prohibitive that any legislation along the lines CAP wants will get through the current Congress. Such bills might get through the Democratic House but are doomed in the Republican Senate, especially given Majority Leader Mitch McConnell's disdain for regulating campaign finance.
---
The proposed legislation unveiled by CAP would prohibit election spending by corporations that meet any of three thresholds for overseas investment:

A single foreigner owns or controls 1 percent or more of the corporation's equity.
Foreign shareholders combine to own or control 5 percent or more of the corporation's equity.
Any foreign entity participates in the corporation's decision-making process about election spending.
Under these restrictions, CAP estimates, 98 percent of the nation's 500 biggest publicly traded companies would currently be barred from political spending — leaving fewer than a dozen businesses in the S&P 500 index free to contribute to candidates and special-interest campaigns at will. The group estimates that slightly more than a quarter of smaller public companies would be similarly pushed out of the campaign financing world.
Sign up for The Fulcrum newsletter
Just 5 percent of corporate stock in America was foreign-owned four decades ago, but that share has ballooned sevenfold to 35 percent as of 2017, CAP reports. For instance, Saudi Arabia owns about 10 percent of Uber, yet the ride-sharing company still spends millions to sway elections and ballot measures in every election.
In the decade since the Supreme Court, in the landmark Citizens United case, struck down federal limits on corporate and union independent political spending as violating the First Amendment, such spending has set new records in each two-year election cycle, according to the Center for Responsive Politics, which advocates for tighter campaign finance rules. And much of this spending is shrouded in mystery due to corporations using "dark money" groups — nonprofits that spend most of their money on political endeavors — to evade donor disclosure requirements.
Because many corporations spend on elections through these organizations, it's hard to determine just how much foreign influence there is. So the hope of policy proposals such as CAP's is that restricting corporate spending will address some aspects of foreign interference.
In her plan to "get big money out of politics," Sen. Elizabeth Warren of Massachusetts backs these standards put forth by CAP. She's the only Democratic presidential candidate, so far, with a plan to implement such a proposal.
"It's time for lawmakers to close the loophole that allows foreign entities to use U.S. corporations to influence our elections. Imposing strict foreign ownership thresholds will help ensure that our elected representatives are accountable to Americans, not to corporate CEOs who are looking out for their foreign investors," said Michael Sozan, a senior fellow at CAP and author of the report.