End Citizens United targets a dozen Hill Republicans for campaign finance records
https://twitter.com/saramswann?lang=en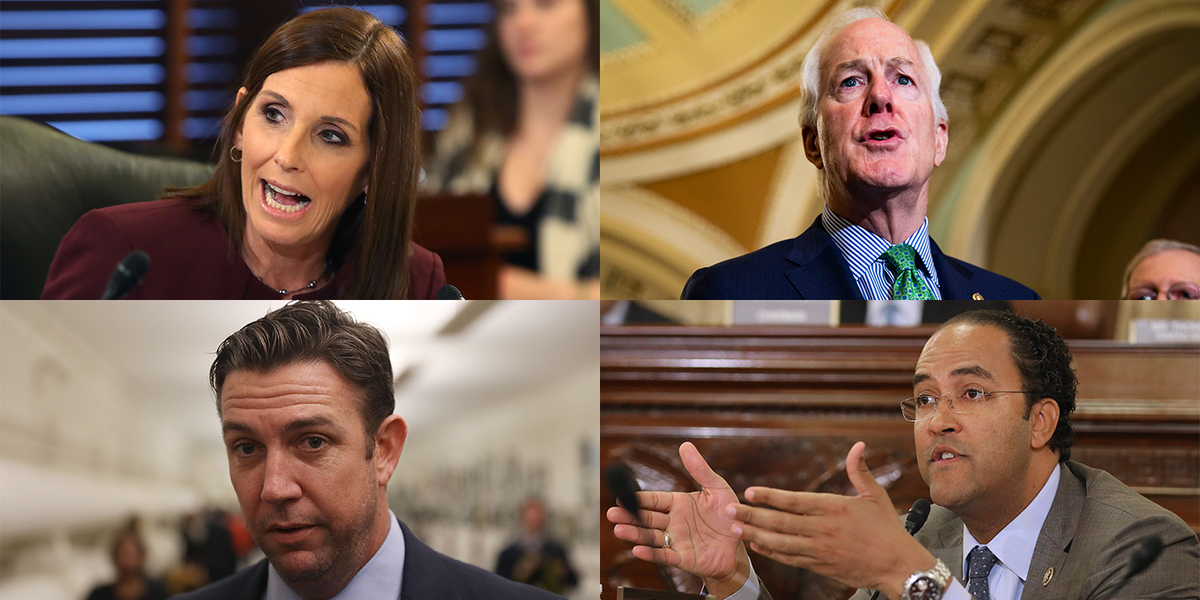 via Getty Images
End Citizens United, which claimed significant success in the midterm elections by campaigning against Republican lawmakers who back the money-in-politics status quo, has put another five senators and seven House members in its 2020 crosshairs.

The progressive watchdog group is dedicated to taking money out of politics, supporting candidates for Congress who pledge to back legislation to tighten campaign finance regulation and opposing lawmakers it sees as tied to big-money special interests in a particularly egregious way. The 12 incumbents on the initial target list "represent the worst of Washington's corrupt establishment, and their decades in office are a stark example of how corporate special interests and dark money conspire to rig our political system," according to the group's president, Tiffany Muller.
The group said all 12 were targeted for defeat in its "Big Money 20" campaign, because of their inappropriate closeness to the drug companies, energy companies and Wall Street firms that have financed their past elections. Four of them are currently or have previously been under investigation for corruption or campaign finance violations.
---
The group has not yet determined how much money it will spend, but a spokesperson promised "significant investments in these races" and others that will be added to the list later. In the last campaign, it spent more than $10 million on efforts to defeat a score of Republican lawmakers, claiming victory in 15 of those races.
Sign up for The Fulcrum newsletter
The targeted senators are:
Susan Collins of Maine
John Cornyn of Texas
Joni Ernst of Iowa
Mitch McConnell of Kentucky
Martha McSally of Arizona
The targeted House members are:
Chris Collins of New York
Rodney Davis of Illinois
George Holding of North Carolina
Duncan Hunter of California
Will Hurd of Texas
David Schweikert of Arizona
Ross Spano of Florida
The group announced that it has already endorsed five challengers to these incumbents: astronaut Mark Kelly against McSally, unsuccessful 2018 House candidate MJ Hegar against Cornyn, Ammar Campa-Najjar in his rematch against Hunter, Betsy Dirksen Londrigan for her rematch against Davis and Gina Ortiz Jones in her rematch against Hurd.
Those five lawmakers, and five others on the list, are already viewed as facing some of the toughest and most expensive re-election contests in the country next year. The two who are not, Spano and Schweikert, made the list because of publicized allegations of campaign finance impropriety.