FEC chairwoman taking a fresh crack at regulating online political ads
https://twitter.com/saramswann?lang=en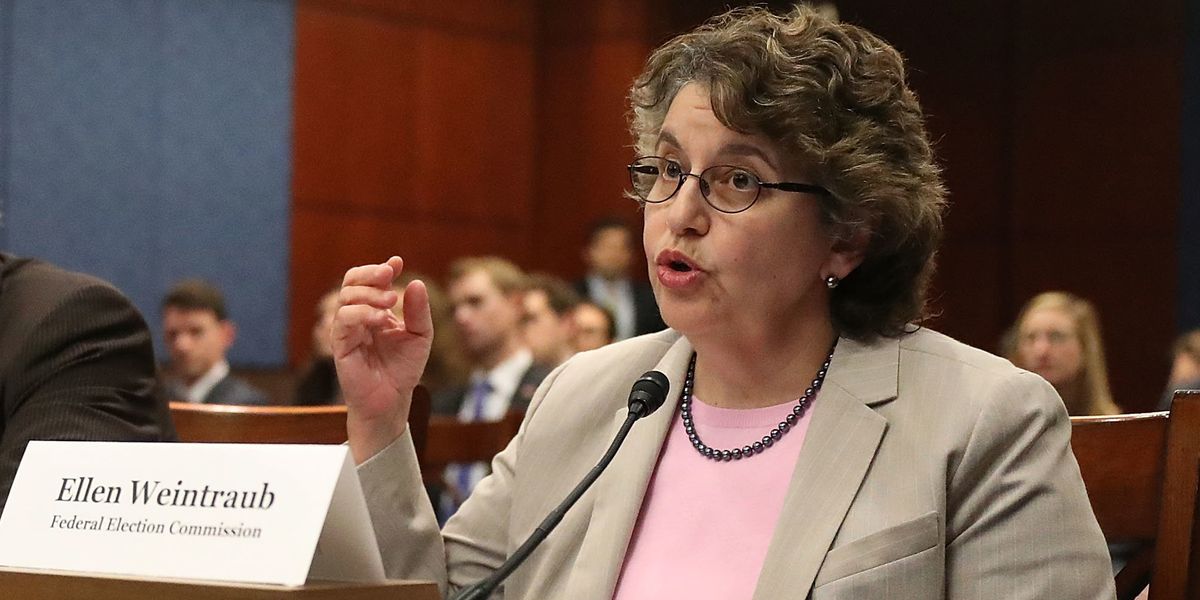 Joe Raedle/Getty Images News
The chairwoman of the Federal Election Commission has a plan for increasing transparency and combatting disinformation in the fast-expanding world of online political advertising.

With the 2020 campaign starting to accelerate, and ample evidence of Russian hacking in the last presidential campaign revealed by special counsel Robert Mueller, FEC Chairwoman Ellen Weintraub is hoping to jumpstart a debate about regulating Internet campaigns that stalled in her agency last year and looks stymied in Congress as well.
The Weintraub proposal, which the commission will debate Thursday, would require any form of paid online political advertising to include a clearly displayed disclaimer about who is paying for the ad.
Last year, the FEC considered but never voted on a similar measure on Internet communication disclaimers. It received 314,000 public comments – most of them supportive. The requirements in these proposals are akin to the rules that currently exist for print, television and radio paid political advertising.
---
Toughening the rules for online ads is a "small but necessary" step toward greater transparency, Weintraub wrote in her proposal, and so "the FEC needs to do its part to combat these threats and make it harder for foreign adversaries to interfere in our elections with their influence operations."
Sign up for The Fulcrum newsletter
The 2018 midterm campaign saw a 260 percent increase in digital ads from the 2014 midterm. Spending on these ads on Facebook, Twitter, Instagram and other social media sites also jumped, reaching about $900 million.
But a major roadblock to new regulation has been the rate of vacancies on the FEC. Two of the six seats have been vacant since President Trump took office, and the Senate has never taken up the one nominee Trump has put forward. With only four commissioners, everyone has to be in agreement for anything to secure the required majority – and unanimity is hard to come by because two of the commissioners are Republicans, Weintraub is a Democrat and the fourth member is an independent who generally sides with her.
Since the 2016 election, Congress has also been considering legislation that would bring the same sort of disclosure to online ads – but none of the bills has yet been put to a vote.
This spring, Democratic presidential candidate Amy Klobuchar of Minnesota and Lindsey Graham of South Carolina, normally one of Trump's most loyal GOP allies, introduced Senate legislation. But Majority Leader Mitch McConnell has signaled it will never see the light of day.
Prospects look slight better in the Democratic House, where companion legislation by Democrat Derek Kilmer of Washington has been cosponsored 15 Republicans and 14 Democrats. Both measures are known as the Honest Ads Act and would require those who pay to post political ads online to reveal their identities
The legislation cites Russia's influence over the 2016 election through political ad buying as a major reason this regulation is necessary.