College athletes support civic engagement​​​
https://twitter.com/davidlnevins?lang=en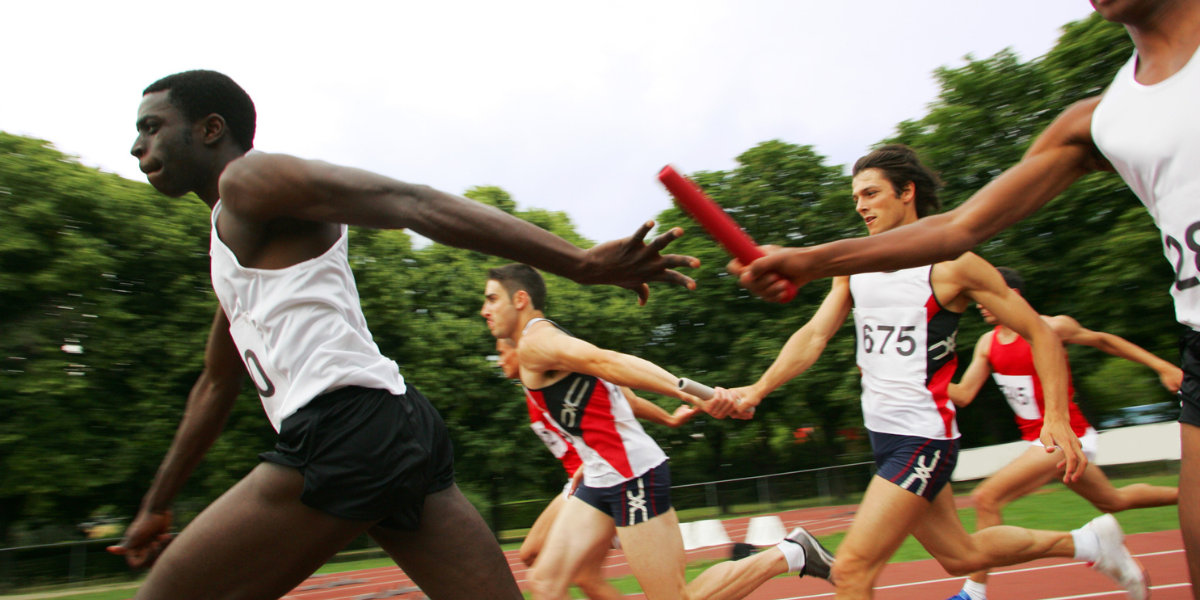 Getty Images
David Nevins is co-publisher of The Fulcrum and co-founder and board chairman of the Bridge Alliance Education Fund.
From Kareem Abdul Jabbar to Billie Jean King to the "NFL Votes" program in 2020, there is a long history in the United States of athletes supporting civic engagement and voting.
---
In 2020, the NFL created "NFL Votes" to encourage civic engagement of active and retired players, club and league personnel, and fans, and worked with Rock the Vote to produce voter education and registration sessions for players and club personnel. In the same year, the National Basketball Players Association urged their players to register to vote. More than 96% of its eligible players registered in the 2020 elections, after fewer than 25% voted in 2016.
At the college level, historic NCAA legislation was passed in the fall of 2020. In June of 2020, Coach Eric Reveno, then Associate Head Coach for Georgia Tech Men's Basketball, tweeted that Election Day should be a day OFF from playing, and a day ON for voting. The tweet and the hashtag, #allvotenoplay, quickly went viral and inspired over 1,100 coaches to sign a pledge to do the same. Coach Reveno teamed up with Coach Joe Kennedy, then Assistant Coach for Holy Cross Men's Basketball, and together they worked with the NCAA and student athlete leaders across the country to unanimously pass legislation to make Election Day a dedicated day for civic engagement annually.
Sign up for The Fulcrum newsletter
Minnesota football coach P.J. Fleck said it was a mark of leadership for coaches to make Election Day something big and sacred, not just another opportunity to put on pads.
Exactly three years later, on June 2, 2023, All Vote No Play became a program under a new nonprofit organization, The Team. The Team is a nonpartisan organization that creates award-winning programming focused on integrating civic engagement into college athletics.
The momentum continues today through a new program called the Engaged Athlete Fellowship. The Team and The Bridge Alliance have teamed up to create the inaugural class of 28 NCAA athletes working in many areas of civic engagement. Continuing the tradition of caring about the importance of voting, three of the class of 28 athletes have chosen to emphasize voting in their Engaged Athlete Fellowship program.
Brooke Hudson, Florida A&M University women's volleyball player, has designed a program consisting of monthly educational pop-up meetings to inform FAMU and FSU students about the importance of voting, who the upcoming presidential candidates are, and what each candidate's campaigns aims to achieve. The initiative will culminate with a civic celebration at the Capitol building in Tallahassee.
Another Engaged Athlete Fellow Evan Nelson, a men's basketball player from Harvard University, is working on a project that will include Primary Debate watch parties, "Food with a Fellow"- a chance to hear from a Fellow at the Harvard Institute of Politics about a career in public service and how to utilize their platforms to influence, and culminates in a Voter Engagement Outing- a civic celebration featuring resources, food, drinks, and activities!
The creativity of how these student athletes are focusing on voting is exciting. Creighton basketball player Sami Osmani offers monthly table talks designed to underscore the importance of voting, civic engagement, and civil discourse to Creighton University students.
The Engaged Athlete Fellowship provides stipends and training to college athletes to harness the power of athletics to build great teammates, engaged citizens and committed community members. The program hopes to grow into a national movement of engaged athletes but needs financial support to fulfill the dream. With your help, we can build a community across schools, sports, and conferences of student athletes who are excited about the connection between civic engagement and athletic involvement, and understand how important it is for the future of our democracy.
Please contact The Team's Co-Founder and Executive Director, Joe Kennedy, to learn how you can help. Joe is a 2007 graduate of Northwestern and former basketball team captain with a deep history of building a coalition of sports organizations. During the 2020 election cycle, Kennedy connected with Coach Eric Reveno, where they became a major force leading a new college athletics movement to expand student-athlete voter registration and create civic resources for coaches and teams. Coach Kennedy is working towards a future where all student athletes and athletic departments establish civic engagement as a priority. You can contact Joe Kennedy at info@theteam.org.