Anti-Trump conservatives say half of congressional GOP failed to protect democracy
https://twitter.com/saramswann?lang=en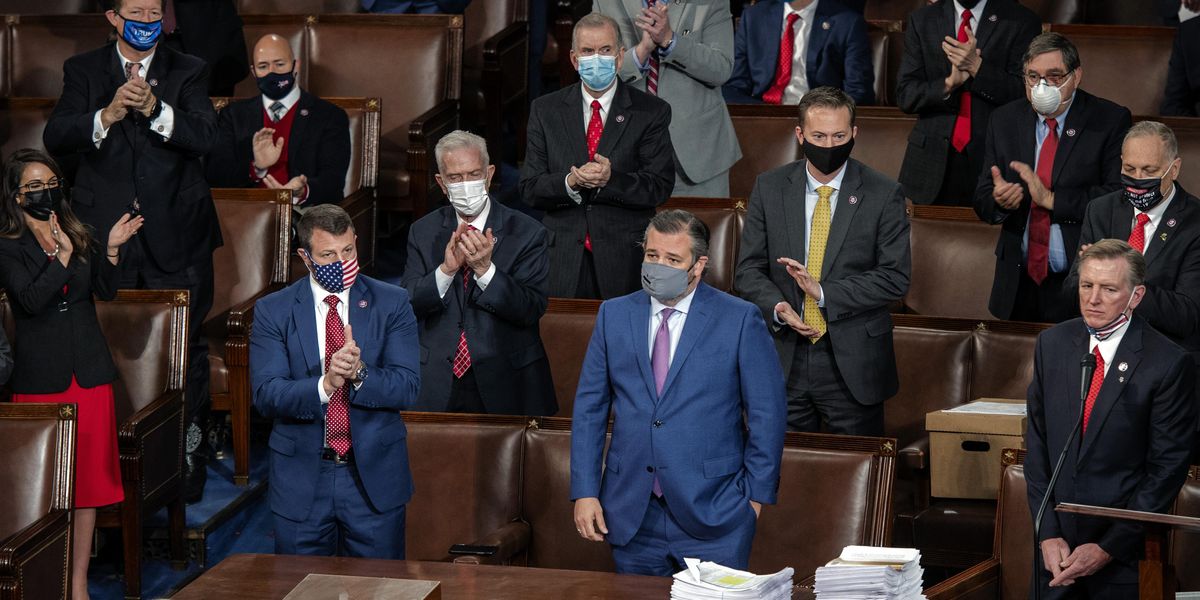 Bill O'Leary/Getty Images
During the 2020 election, the strength of American democracy was put to the test several times. While democracy ultimately prevailed, many Republicans in Congress failed to support it.

The Republican Accountability Project, an anti-Trump conservative group, released a report this week analyzing how GOP members acted during crucial moments as the election results were being certified. More than half the Republicans in Congress received failing grades for their actions.
This report highlights the current divide in the Republican Party between those who still support former President Donald Trump and those who do not.
---
The report evaluated all 50 Republican senators and 211 GOP House members (excluding Rep. Julia Letlow of Louisiana because she was not in office at the time) based on four criteria:
Did they sign on to the amicus brief filed in support of Texas' lawsuit asking the Supreme Court to nullify votes cast in Michigan, Wisconsin, Pennsylvania and Georgia?
Did they object to the certification of Electoral College votes from at least one state?
Did they make public statements that cast doubt on the legitimacy of the 2020 election?
Did they vote to hold Trump accountable via impeachment or conviction?
Only 16 Republicans (seven senators and nine House members) received an A, which the report described as "excellent."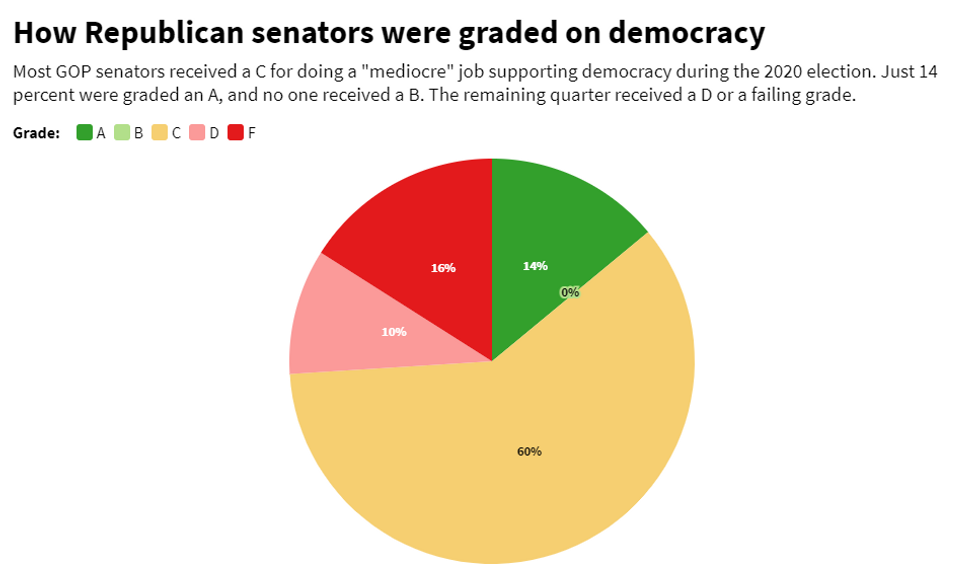 Source: Republican Accountability Project
Thirteen House members received a B, or an "okay" grade. No senators earned a B.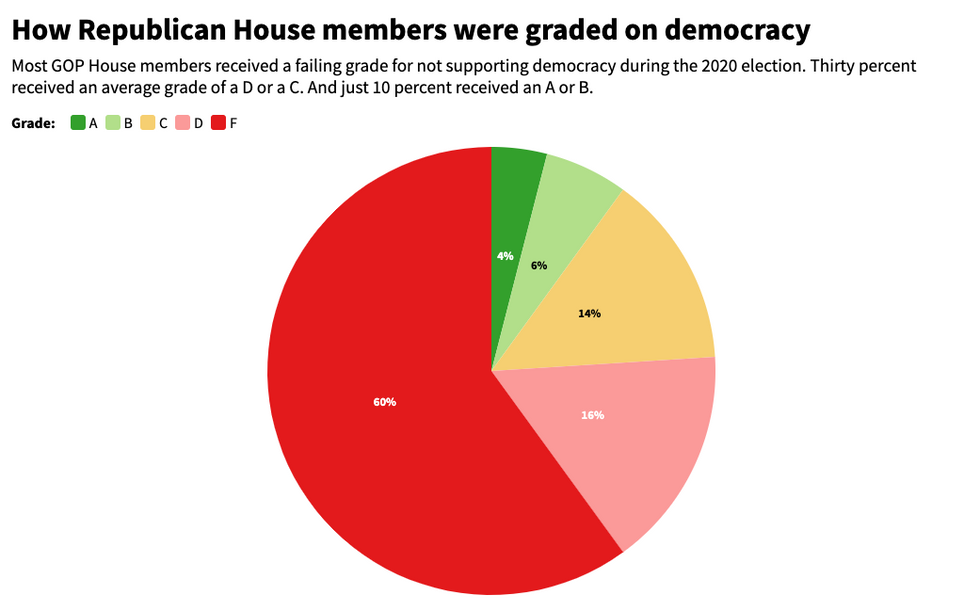 Source: Republican Accountability Project
Fifty-eight Republicans (30 senators and 28 House members) received a C for "mediocre." This group includes Senate Minority Leader Mitch McConnell of Kentucky and Sen. Roy Blunt of Missouri, who is ranking member of the Rules and Administration Committee. Both have been instrumental in blocking democracy reform legislation from advancing in the Senate.Thirty-eight Republicans (five senators and 33 House members) received a D for "poor."
Sign up for The Fulcrum newsletter
While just eight senators were given an F for "very poor," 60 percent of the House GOP (128 members) received a failing grade.
"Our Capitol was attacked by a mob that believed that the 2020 election was being stolen. They were encouraged by the lies and actions of President Trump and many Republican members of Congress," the report says. "In the name of accountability, it's vitally important we remember which Congressional Republicans stood with democracy and the Constitution, and which did not."