Another grim global report card: A 'flawed democracy' 5 straight years
https://twitter.com/saramswann?lang=en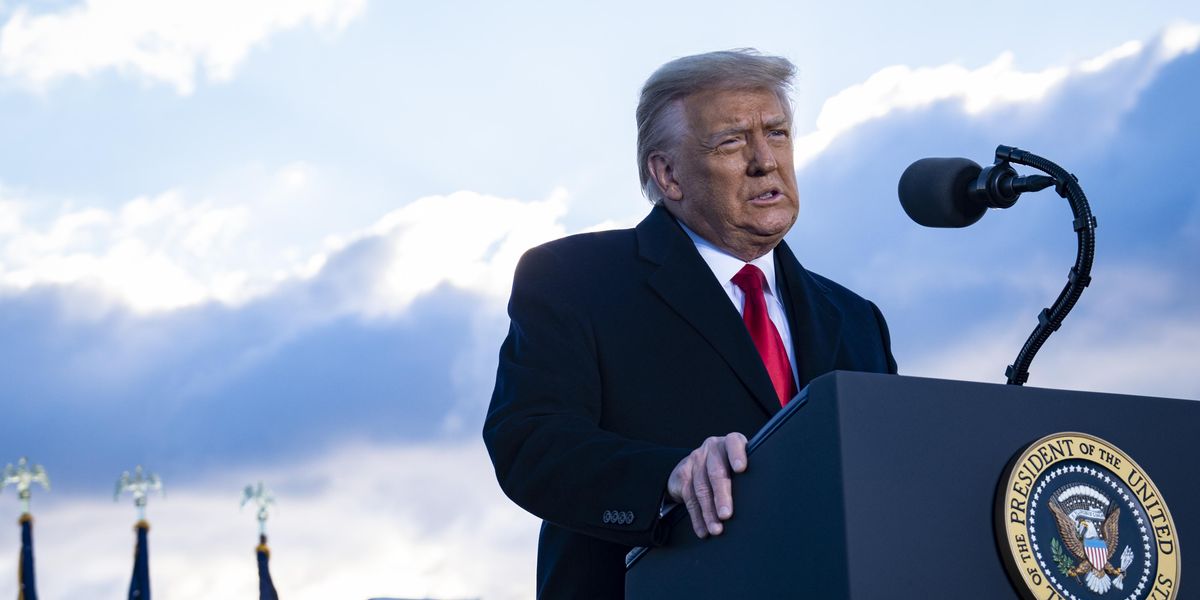 Pete Marovich/Getty Images
The hits just keep on coming. For the fifth consecutive year, the United States was rated a "flawed democracy" by the Economist Intelligence Unit, reflecting a year of political division and mistrust.

American democracy has trended downward since the EIU, part of the The Economist publishing group, started its global index in 2006. In the latest report, covering 2020, the United States received its lowest score yet (7.92 out of 10), ranking 25th out of 167 countries analyzed. Much of the blame was assigned to former President Donald Trump and his followers.
The EIU's annual report, released this week, measured the countries on five subject areas: electoral process and pluralism, the functioning of government, political participation, democratic political culture and civil liberties. This follows on the heels of other studies showing bad news for fans of democracy.
---
While the United States did see increased political participation with record voter turnout and movements to address racial injustice, "public trust in the democratic process was dealt a blow by the refusal of Donald Trump and many of his supporters to accept the election result," according to the report.
Other factors that negatively impacted the nation's score include "extremely low levels of trust in institutions and political parties, deep dysfunction in the functioning of government, increasing threats to freedom of expression and a degree of societal polarization that makes consensus almost impossible to achieve," per the report.
Sign up for The Fulcrum newsletter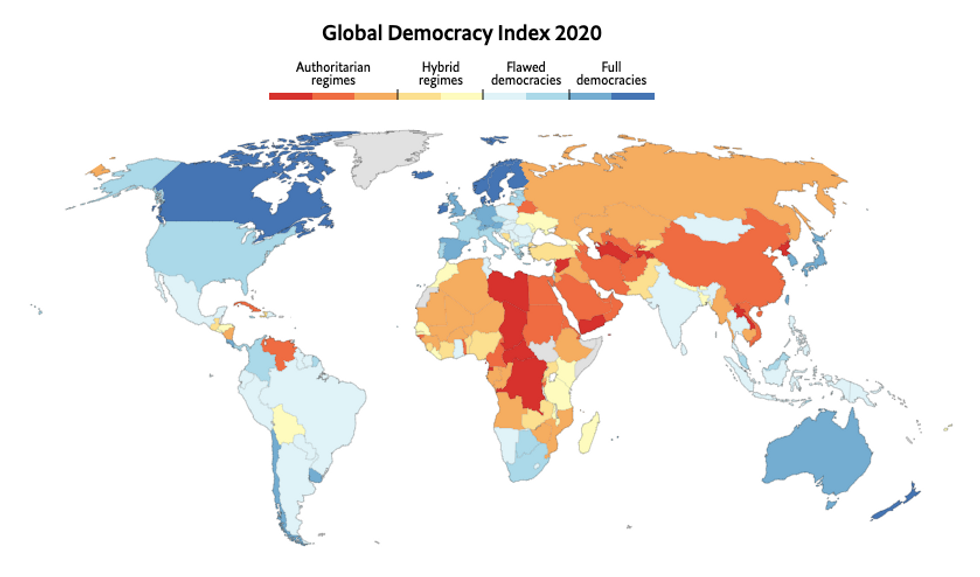 The Economist Intelligence Unit
Just 23 countries, representing 8 percent of the world's population, were considered full democracies by the EIU's index, with Norway taking the top spot. Most of the world's population (41 percent) lives in one of the 52 countries categorized as a flawed democracy.
Another 35 countries, representing 15 percent of the world's population, were labeled hybrid regimes, meaning "corruption tends to be widespread and rule of law is weak," the report says. And 57 countries, with 36 percent of the world's population, were marked as authoritarian regimes, with North Korea coming in last.