Efforts to fix Congress gain traction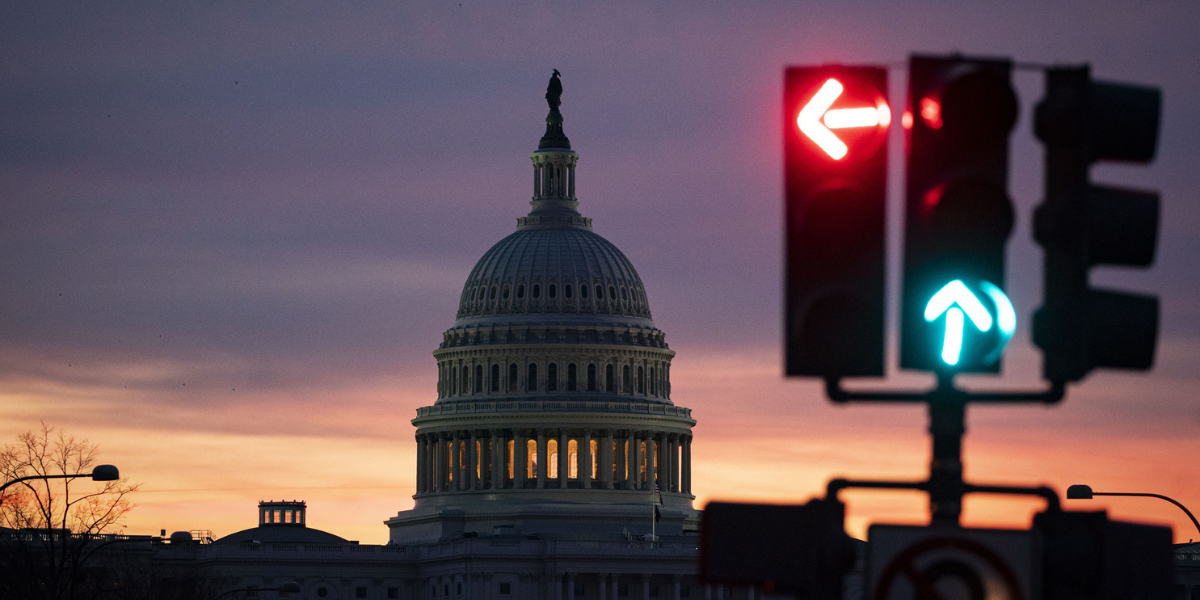 Getty Images
Chris McIsaac is a fellow with the R Street Institute's governance program.
Congress nearly shut down the federal government for the second time in less than five years over the weekend as lawmakers struggled to reach a spending agreement by September 30. They ultimately approved a 45 day extension as the deadline approached but the entire spectacle was the latest evidence in support of the longstanding view that Congress is not up to its job.
Nonetheless, there is some hope for restoring a functioning legislative branch. Representative Derek Kilmer (D-Wash.) and Representative William Timmons (R-S.C.) recently announced the creation of the Fix Congress Caucus which will support efforts to reform and modernize the people's branch. This is the latest development in a bipartisan multi-year effort to identify and implement improvements to all aspects of operations in the House of Representatives.
---
Reps. Kilmer and Timmons were the past chair and vice chair of the Select Committee on Congressional Modernization, which met during the 116th and 117th Congresses. They published two reports, one in 2020 and another in 2022, in which 202 improvements were recommended. To date, 53 of the Select Committee recommendations have been put into effect while another 87 are partially implemented. Two changes that still require legislative action include adjustments to the House payroll system, which would allow staff to be paid twice per month instead of monthly, and improved access to agency contact information, which would help district caseworkers better serve constituents.
Sign up for The Fulcrum newsletter
When the Select Committee disbanded at the end of the last Congress, the Committee on House Administration established a Subcommittee on Modernization to manage the implementation of recommendations. Rep. Stephanie Bice (R-Okla.) chairs this subcommittee and Rep. Kilmer has stayed on as the ranking member. The Fix Congress Caucus will complement House Admin's work by serving as a forum for discussing new modernization ideas as well as how best to continue implementing proposed reforms.

The creation of the caucus and subcommittee is significant because it helps establish a culture of continuous improvement in Congress. Historically, efforts like these have occurred infrequently. The 2020 Select Committee Final Report notes that the last modernization initiative occurred back in 1993–and we know how vastly technology has altered society in the last thirty years. Clearly, this work is long overdue. Another benefit of the subcommittee in particular is the opportunity to continue experimenting with alternative committee procedures designed to encourage bipartisanship. This was a hallmark of Select Committee meetings during the last Congress. The committee was noted for utilizing equal committee representation of six Democrats and six Republicans, hiring committee staff on a nonpartisan basis, and configuring meeting spaces to encourage dialogue across party lines. While these changes might appear minor to the casual observer, they are far outside the norms of a typical congressional committee. Overall, these efforts to improve and modernize operations, encourage bipartisanship, and create a culture of continuous improvement are welcome changes for a Congress that often struggles to consistently fulfill its basic duties to the American people. Reversing bad habits developed over decades will take time, but the modernization work completed during the past five years has helped chart a model path forward in the 118th Congress and beyond.