Efforts to grow turnout may delay election results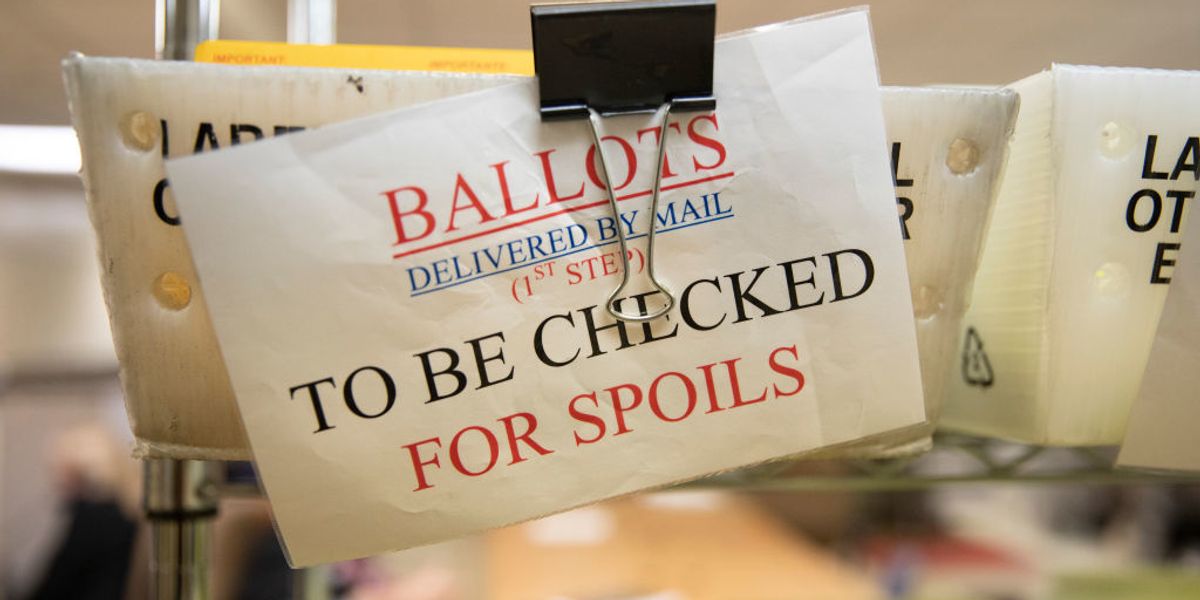 Alex Edelman/Getty Images
While some states are making it easier for people to vote by absentee ballot, officials are concerned the time required to count such ballots will delay election results — and cause the public to question their authenticity.
The latest concerns have been raised in a pair of swing states that may determine the winner of the 2020 presidential election.
---
Michigan Secretary of State Jocelyn Benson took her concerns to the Detroit City Council on Tuesday, explaining that statewide reforms may lead to a doubling of absentee balloting this year.
In 2018 voters approved a voting rights ballot initiative that amended the state's Constitution to allow no-reason absentee voting and registration on Election Day, among other provisions.
To prepare for the expected increase in absentee voting, Benson is pushing for a change in Michigan law that will allow local clerks to begin counting ballots prior to Election Day.
Benson, a Democrat, pitched the proposal last year to a GOP-controlled state legislative committee. But the concept did not move forward, in part because Michigan voters have the right to change their absentee ballots up to the day before the election.
President Trump won Michigan by fewer than 11,000 votes in 2016.
Meanwhile, Pennsylvania is preparing for its own surge.
Sign up for The Fulcrum newsletter
Reform legislation signed into law in October allows citizens to vote using absentee ballots up to 50 days before the election. State officials believe that will mean more mailed-in ballots to count. Plus, the state is changing the counting system from a precinct-based process to one in which all absentee ballots are tallied in a central location in each county.
With so many changes at one time, state officials expect that not all absentee ballots will be counted on Election Day this fall.
On top of all that, the state is rolling out new voting machines in response to concerns about election security.
Trump won Pennsylvania by a little over 44,000 votes. Both Michigan and Pennsylvania are expected to be close again this fall.

Nationwide, election officials are worried that delays in reporting of the results either because of an increase in absentee ballots or changes in voting will undermine public confidence in the election.