The vital link between a healthy press and our republic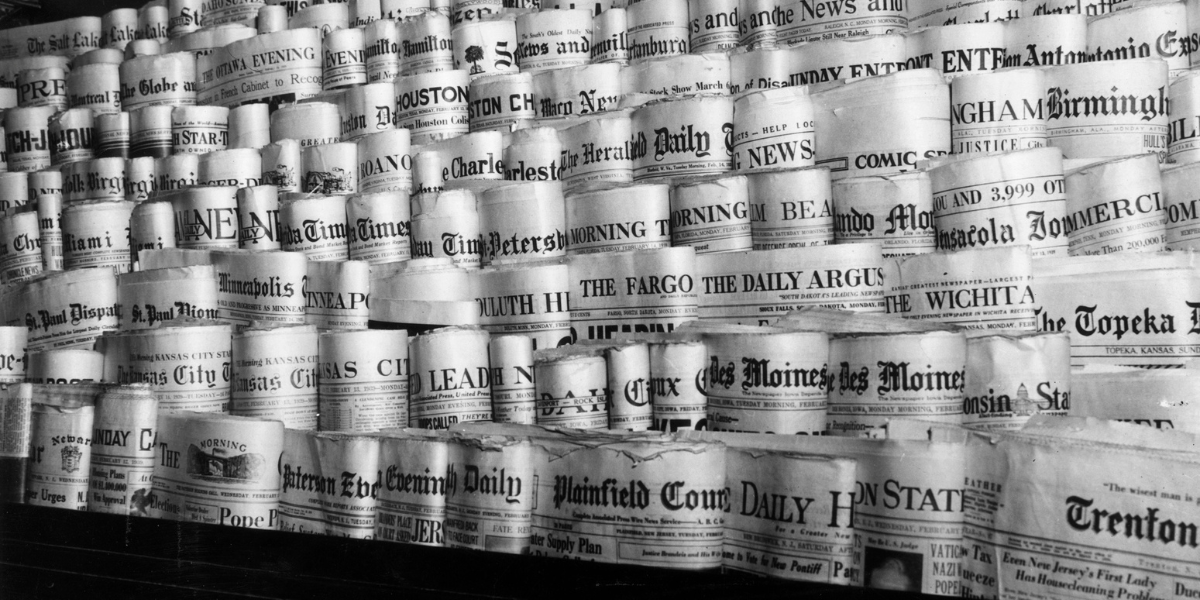 Getty Images
Kristina Becvar is the Chief Operating Officer of the Bridge Alliance.
"Our republic and its press will rise or fall together."
---
Joseph Pulitzer's timeless words resonate more profoundly than ever. They serve as a stark reminder of the critical role played by a healthy press in safeguarding our democracy.
Last week, Interactivity Foundation explored the legacy of Joseph Pulitzer, exploring the interconnectedness between a free press and the health of our democracy. Today, media independence is continually called into question, often resulting in the widespread dismissal of news that challenges deeply ingrained, tribal political views. However, we must not lose sight of the media's indispensable role in holding those in power accountable and shaping public discourse. Exposing corruption, fostering an informed citizenry, and demanding accountability from our leaders are the foundations of a thriving democracy.
Unfortunately, toxic narratives propagated by national political media have infiltrated state and local politics, casting a shadow over the healthier and more nuanced debates that are the lifeblood of our democratic process. The saturation of national political narratives in the media tends to overshadow the pressing state and local issues that are relevant to our civic lives. Yet, amidst this challenging environment, there are instances that inspire hope. Our members have brought to light remarkable examples where state and local elected leaders rise above the national rhetoric and instead focus on effective governance.
Sign up for The Fulcrum newsletter
In the most recent Divided We Fall article, Pennsylvania representative Arvind Venkat shed light on the perpetuation of polarization by national media, driven by pundits and legislators seeking airtime. Venkat emphasizes that the conflicts showcased in the media are not an accurate reflection of the practical, bipartisan work state legislators undertake daily to benefit residents and communities. Tulsa Mayor G.T. Bynum echoes this reality in the most recent podcast episode from Common Ground Committee. As a successful nonpartisan leader in a deeply conservative state, Mayor Bynum's administration serves as a compelling example of the power of diverse perspectives coming together to tackle major challenges.
As we navigate the news landscape, in the coming weeks, whether it's the latest Supreme Court decisions or captivating headlines vying for our attention, let us harken back to the words of Joseph Pulitzer. Our republic and its press are intertwined, and their fate rests on our informed consumption of the news. With this in mind, we must approach our consumption of news with utmost intention, actively employing the valuable tips provided to process information responsibly and mitigate the influence of biases in the news.
Together, let us ensure that our democracy thrives by nurturing a healthy press that remains dedicated to transparency, accountability, and the relentless pursuit of truth. Our intentional consumption of the news is a vital key to unlocking a brighter future for all and fortifying the foundation of our republic.