Presidential field spends more on Facebook attacking dark money than on any other topic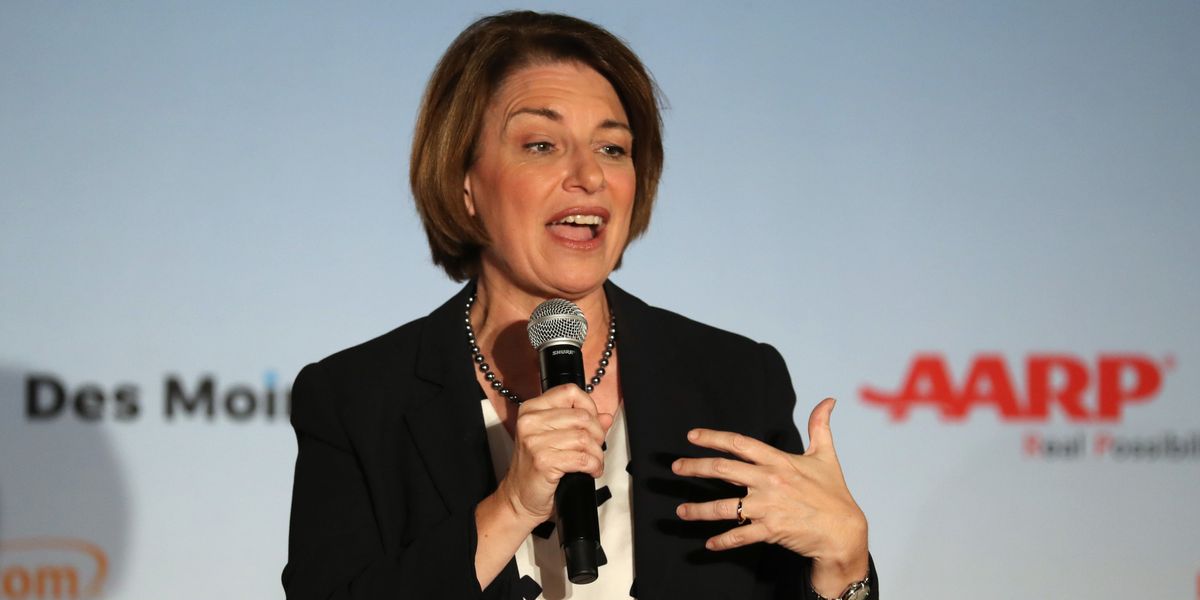 Justin Sullivan/Getty Images
In speeches and the first debates, the Democratic presidential candidates haven't put much emphasis on their plans for making democracy work better. On Facebook, it's a slightly different story: Collectively, they've been spending more to attack dark money than to promote any other policy position.
In the 14 weeks ending July 6, the aspirants spent a combined $879,000 on ads across the social media platform promising to change campaign finance rules so that nonprofit groups engaged in political advocacy are required to disclose the identities of the donors. That easily eclipsed the second biggest chunk of online issue spending: $721,000 on their economic policy platforms.
To be sure, spending to lambaste dark money was No. 1 because of just one candidate's investment: Sen. Amy Klobuchar of Minnesota spent more than $432,000 — almost more than all the others, combined — emphasizing her stump speech line promising to "get dark money out of politics" by pushing a constitutional amendment to overturn the Supreme Court's Citizens Unitedruling, which declared that minimally regulated spending by corporations, nonprofits and unions is within their free speech rights.
---
The only Democratic candidate to allocate more on a single issue was Gov. Jay Inslee of Washington, who spent $472,200 to talk about his aggressive plans to tackle climate change — the issue on which he's banked his longshot candidacy.
Sign up for The Fulcrum newsletter
Bully Pulpit Interactive, a communications firm, pulled together the data from the Facebook Ad Library Report, which the tech giant introduced to create more transparency around advertisements related to social issues, elections and politics.
As the top Democrat on the Rules and Administration Committee, Klobuchar has also been the party's prime sponsor of the bill, dubbed the Honest Ads Act, that would mandate disclosure of those paying for online political ads.
She also accounted for more than half of the $16,000 spent by the candidates on voting rights — with most of her ads posted about the same time she helped introduce the Senate companion bill to the House-passed political process overhaul HR 1.