Michelle Obama joins the polarizing cause of universal vote-at-home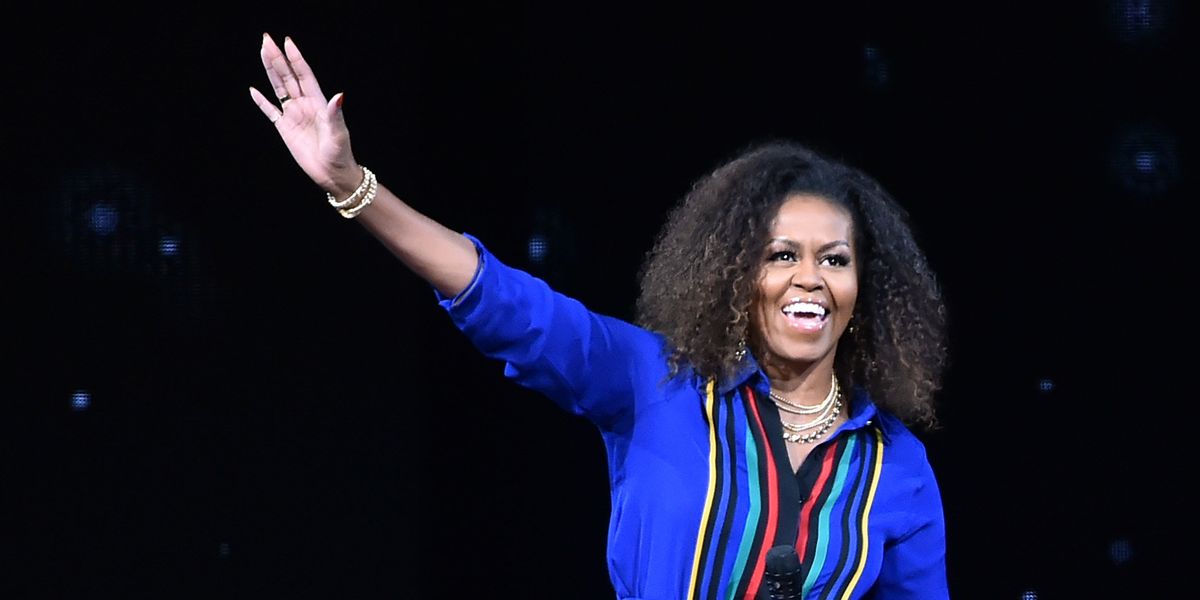 Theo Wargo/Getty Images
Michelle Obama has joined the increasingly politicized debate over making voting easier during the coronavirus outbreak.

On Monday she endorsed the sort of national mandates for voting at home, online registration and expanded in-person early voting that fellow Democrats have returned to pushing in Congress despite the emphatic opposition of President Trump and congressional Republicans.
The rare foray by the former first lady into a policy dispute threatens to overshadow and complicate the more immediate efforts by civil rights groups and democracy reform advocates: enlisting officials in red as well as blue states to ease the rules on their own, and to help press Congress to deliver hundreds of millions in federal aid to respond to the surge of absentee voting and other stresses on the electoral system because of the Covid-19 pandemic.
---
With citizens told to stay at home and nonessential businesses shuttered across the country, in-person campaigning has stopped and primaries in almost a third of the states have been postponed or revamped to minimize people at the polls. The singular dramatic example was Wisconsin, where thousands were compelled to put on masks and wait in long lines to vote last week because a partisan impasse meant the election went ahead on schedule.
Sign up for The Fulcrum newsletter
"Americans should never have to choose between making their voices heard and keeping themselves and their families safe," Obama said in a statement released by When We All Vote, a nonpartisan group promoting voter registration that she co-chairs.
The organization has never before taken sides in a legislative debate, but it endorsed a Democratic measure that would set national standards for this year's election. That bill would require states to offer absentee voting to all voters, who could return their ballots by mail or in drop boxes; permit them to request ballots electronically until five days before the election; assure they could register online; and expand in-person early voting for the disabled, homeless, non-English speakers or others for whom mail ballots don't work.
Democrats abandoned efforts to include such language in the $2 trillion economic recovery package enacted last month, settling instead for $400 million in open-ended grants to the states for making voting easier. They are pressing for at least $1.6 billion in additional aid in the next coronavirus response bill and, at least in the House, are reviving the mandate legislation as well.
Republicans have sounded skeptical about such additional funds and have been totally opposed to requiring vote-at-home in November, which they say would be practically impossible to implement so quickly and would incubate extensive fraud — a contention Trump has returned to, without producing credible evidence, several times in the past week.
"Expanding access to vote-by-mail, online voter registration and early voting are critical steps for this moment — and they're long overdue," Obama said. "There is nothing partisan about striving to live up to the promise of our country; making the democracy we all cherish more accessible; and protecting our neighbors, friends and loved ones as they participate in this cornerstone of American life."
The statement was issued as Gov. Ralph Northam signed a series of measures turning Virginia into something of a model for what advocates for easier voting aspire to nationwide. The new laws allow early voting for 45 days before an election without an excuse, make Election Day a state holiday, expand in-person voting hours and implement a system for automatically registering eligible people when they do business with the Department of Motor Vehicles.
Northam and leaders in the General Assembly are all Democrats, and the party took control of Richmond this year for the first time since 1993.
While her husband was in the White House and since, Obama has voiced political views extremely rarely and has said repeatedly she has no interest in becoming a policymaker herself — especially in such polarized times. In encouraging turnout in the 2018 midterm, for example, she pronounced herself "sick of all the chaos and the nastiness of our politics" but asserted the importance of voting was undiminished.
Obama founded When We All Vote that year with a cadre of A-list celebrities as her co-chairs: actor Tom Hanks, "Hamilton" creator Lin-Manuel Miranda, rapper and actor Janelle Monáe, NBA player Chris Paul and country stars Faith Hill and Tim McGraw.
With in-person registration efforts impossible, the group has recently gone online — signing up 61,000 last month during a "couch party" livestreamed on Instagram and featuring Obama and the DJ D-Nice. Another such event is planned for next week.
Obama also took to Twitter a week ago to denounce the situation in Wisconsin, and longtime Obama adviser Valerie Jarrett, who now heads the When We All Vote board, called the lines to vote "deeply, profoundly concerning."
The results of the contests are supposed to be released late Monday afternoon, after a delay ordered by a federal judge to allow time for the arrival and counting of the record surge of absentee ballots. With the Democratic presidential contest having ended in the intervening days, the main interest is the outcome of a hotly contested partisan battle for a state Supreme Court seat.

How many ballots were postmarked by Tuesday and arrived on time is not yet known, but 1.3 million were requested — about 10 times the average for the springtime elections in the state over the past decade. The state says on average 92 percent of the requested ballots get returned and about 1 percent of those are ruled invalid.